How to Insert a PDF into PowerPoint as an Object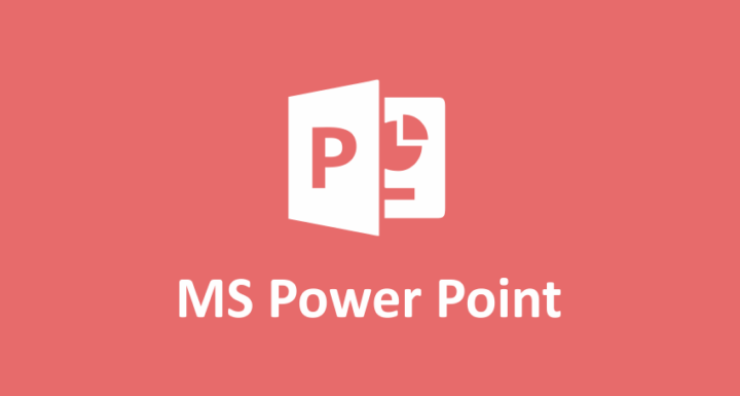 This article will provide step-by-step instructions on how to include a PDF file into a Powerpoint presentation by using it as an object. These instructions are compatible with PowerPoint 2019, PowerPoint 2016, PowerPoint 2013, PowerPoint for Microsoft 365, PowerPoint for Mac and PC, and PowerPoint online. You may also use PowerPoint for Microsoft 365. So let's get started:
Read Also: How to Drag and Drop a PowerPoint File Into Google Slides
How to Insert a PDF into PowerPoint as an Object
Using this strategy, you will be able to pull up your whole PDF in the middle of your PowerPoint presentation, which may be extremely helpful when it comes to providing data regarding the subject that you have chosen.
Before moving forward, check to see that your PDF is not currently open in any other application. If another software has the PDF open when PowerPoint is trying to use it, PowerPoint won't be able to use it.
1. With the PowerPoint presentation you've chosen already open, navigate to the slide where you wish to put the PDF file.
2. Navigate to the tab labelled "Insert," then click the "Object" button. If you do not see the Object choice, it may show up as a smaller icon that does not contain any text; it appears like a blue box that is contained within a white box. It will be accessible through the "Text" sub-menu when it is ready.

3. When the pop-up window displays, select "Create from file" from the list of options. After that, select "Browse," look for the PDF file you want to use, and then click on it to open it. When you are done, make sure you hit the "OK" button.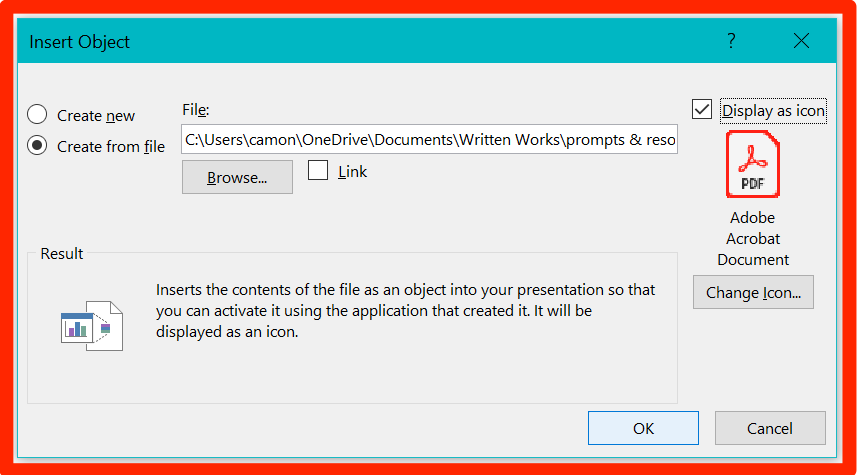 4. Although you have successfully placed your PDF into your PowerPoint presentation at this point, there is still one more step that has to be completed before the slideshow will display the entirety of your PDF. After selecting the "Insert" tab, proceed to click on the "Action" button.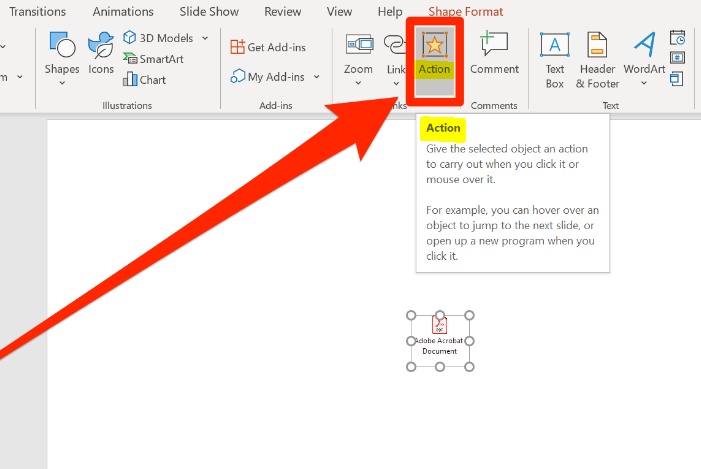 5. In the pop-up box that appears, select "Object action:," and then select "Open" from the choice that appears below it. When you are done, make sure you hit the "OK" button.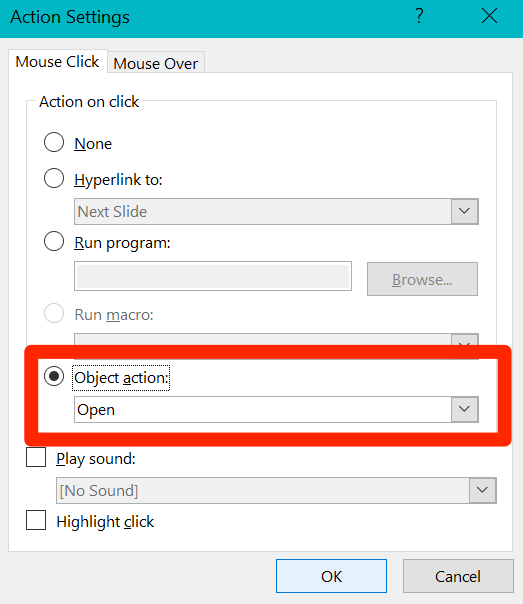 You should now be able to click on the PDF's icon within the slideshow presentation and have it automatically open.
FAQs
How do I turn a PDF into an embedded Link?
To add or edit a link to a web page or document, pick Tools, then Edit PDF, then Link, and finally Add/Edit Web or Document Link. Choose the region in which you wish the connection to appear. After that, in the Create Link dialogue box, select the choices that you want for the appearance of the link, and then click on the button labelled Visit a Web Page for the action of the link. After entering the URL, proceed by pressing Next.
Can I copy and paste from a PDF to PowerPoint?
You can copy text or any other object to PPT by going to the PDF file that is now open, selecting the "Edit" option from the top menu, and then clicking on the text or object you wish to copy. This includes charts, graphs, tables, and other components. Copy the material by using "Ctrl+C," and then switch over to PowerPoint.
What do you mean by object embedding?
Along with all of the information that is required in order to handle the embedded object, a physical copy of the embedded item is kept within the compound document. To put it another way, the compound document that the embedded object sits in is actually an integral component of the object itself.
Can you convert PDF to HTML?
Instructions on how to convert a PDF file into HTML. Opening your PDF in Acrobat is the quickest way to convert it to another format. Select HTML Web Page from the drop-down menu that appears after selecting Export To from the File menu. Your PDF file will be immediately converted, and it will open in the web browser that you normally use.