How to Install Diablo 4 on Steam Deck

Does Steam Deck support playing Diablo 4? Absolutely! The fact that one of the year's most popular games may now be played away from home is fantastic news for players. Don't worry if you thought getting Diablo 4 to operate on Steam Deck would be difficult. After all, some players find certain Steam Deck workarounds to be a little bit puzzling. If you are having trouble with the first approach, which we believe to be the easiest of the three but have heard that it may not work for everyone, we have included a second, somewhat more difficult option below. This method will allow you to play Diablo 4 on Steam Deck by avoiding the regular platform configuration that is used by the handheld device. This tutorial will walk you through the steps necessary to install and play Diablo 4 on Steam Deck. So let's get started:
Read Also: How to Reroll Item Passives in Diablo 4
How to Install Diablo 4 on Steam Deck
Getting Diablo 4 to run on Steam Deck can be incredibly convenient, regardless of whether you want the convenience or you love to play your PC games in a handheld manner. The ability to run the Blizzard Battle.net client is necessary to play Diablo 4 on the Steam Deck. And one of the simplest ways to accomplish that is by using an incredible program called Lutris. You won't have trouble installing the Battle.net client if you use Lutris. You should have a keyboard and mouse on hand when installing Lutris. Since you'll be working in desktop mode, it won't be necessary, but it will simplify things for you anyway.
1. Put your Steam Deck on Desktop Mode and start using it.
2. Navigate to the All Apps menu and look for the Discover icon if you have removed it from the taskbar.
3. Be on the lookout for Lutris.
4. Click install.

Lutris will now install to your Steam Deck, but staying in desktop mode for a bit longer is a good idea. The next stage is to use Lutris to install and set up the Battle.net client on your Steam Deck. The good news is that this is an easy step-by-step process.
5. Open Lutris.
6. To add a game, select the Lutris menu and look for the plus sign (+) in the upper left corner of the screen.
7. Look for Battle.net on the internet.
8. Install!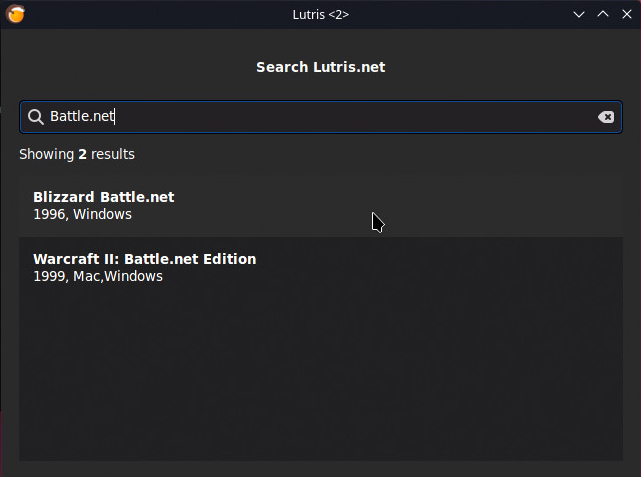 You may also need to install extra dependencies on your Steam Deck; nevertheless, the installation box that opens up will contain information regarding everything the client requires. Simply following the instructions and letting Lutris handle the installation processing is all required to get it up and running.
After logging in, the installation of Diablo 4 will proceed exactly as it would on any other Windows computer. To access Lutris from the handheld UI, you'll need to add Lutris as a non-Steam game.
9. Open the Steam application for the desktop while you are still working in desktop mode.
10. To add a game unavailable through Steam to your library, go to the Games tab in the top-most menu and click Add a Non-Steam Game…
11. A new window titled Add a Game will appear with your software list.
12. Choose the Lutris option.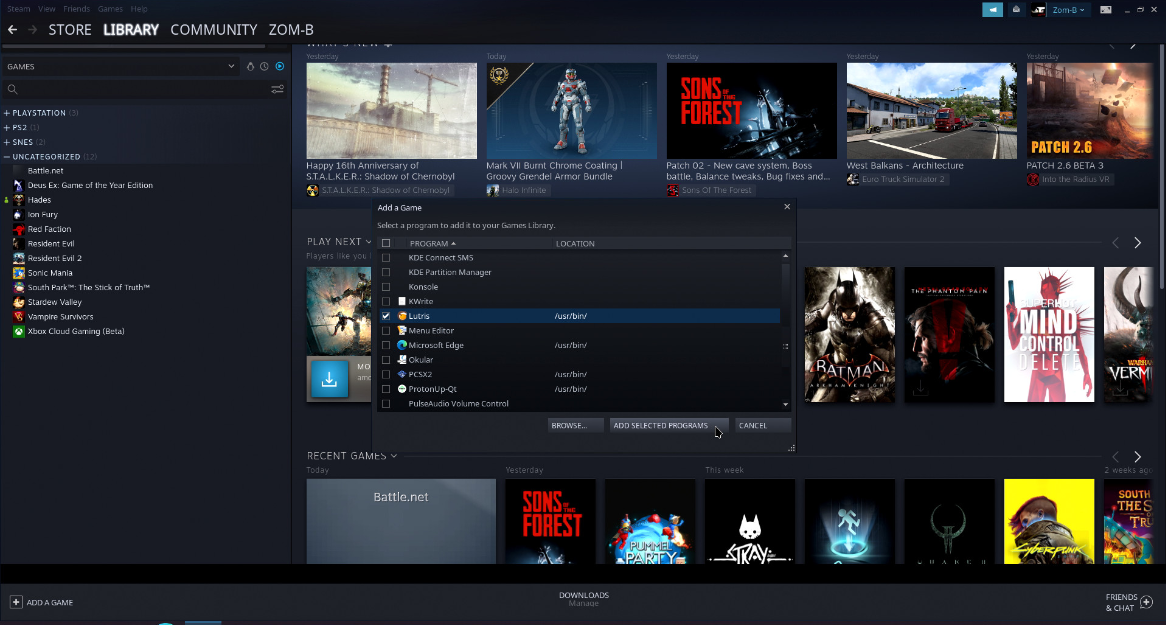 Launching Battle.net through Lutris is now possible directly from the standard user interface of Steam Deck and within Diablo 4. Since Valve already included customization options in Proton Experimental during the beta testing process, there shouldn't be any major problems while attempting to launch or play the game.
FAQs
Does Diablo 4 work on Steam Deck?
It's true that Diablo 4 is compatible with Steam Deck, but you won't be able to download the role-playing game through Valve's online shop. As was the case with prior Blizzard releases, it does not appear that it will be available there any time soon, either, which is unfortunate.
How many GB is Diablo 4?
Diablo 4's minimum requirements are very flexible, requiring only 90GB of storage and the standard 8GB of memory.
Is Diablo 4 Steam Deck OS not supported?
The issue in its simplest form: There is no native Steam Deck compatibility for Blizzard's Battle.net launcher, and Diablo IV is not available on Steam. Blizzard typically does not support Linux-based operating systems, so the Steam Deck uses SteamOS version 3, which is based on the Arch Linux operating system.
Can you play Diablo 4 offline?
Diablo 4 can't be played offline, so you'll always need an internet connection. Indeed, even the people who don't draw in with center elements and need to fight the disasters of Safe-haven alone should be on the web and associated with the servers.
Is it OK to play while charging Steam Deck?
Yes, playing games on Steam Deck while it is charging is safe. When the battery is full, the Steam Deck quits charging the battery and runs on the power connector. As a result, the battery remains healthy and you can play for hours.