How to Link Twitch Prime to Fortnite?

Amazon has been working closely with Twitch and Fortnite for a considerable amount of time. Users who have Prime gain access to Twitch Prime, which enables them to link their Fortnite accounts to receive free in-game bonuses and a channel subscription that renews every month at no additional cost.
The awards consist of unique gliders, back-bling, emotes, and clothing. You will, however, need to link your Twitch Prime account with your Fortnite account in order to gain access to the prize.
Read Also: How To View Your Followers On Twitch
How to Get Twitch Prime?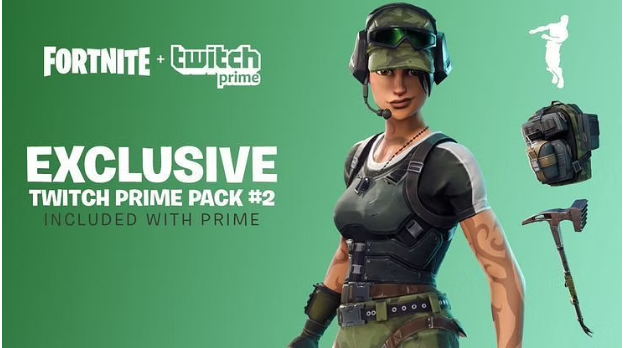 As was just stated, subscribers to Amazon Prime are eligible to receive a free trial of Twitch Prime. You will need to go to the Twitch website and sign in to your account before you will be able to access it.
After you have completed those steps, select the Twitch Prime option from the settings menu by going to that menu's tab. This will link your Prime account with your Twitch account so that you may stream more easily. You will, however, be required to link your Twitch Prime account to your Fortnite account in order to be eligible for the free goodies. To accomplish that, please refer to the instructions that are provided below.
How to Link Twitch Prime to Fortnite?
1. Navigate to the website of Epic Games and sign in to your existing Fortnite account.
2. After getting to the Twitch Prime page, sign in to your account using your Twitch Prime credentials. To link the two accounts, follow the instructions displayed on the screen.
3. Contact Twitch Support to Obtain Your Free Fortnite Twitch Prime Pack
4. Ensure that the "Loot Acquired" notice is displayed on the Epic Games Twitch Prime Promo website.
5. To claim your prizes, you must first sign in to your Fortnite account.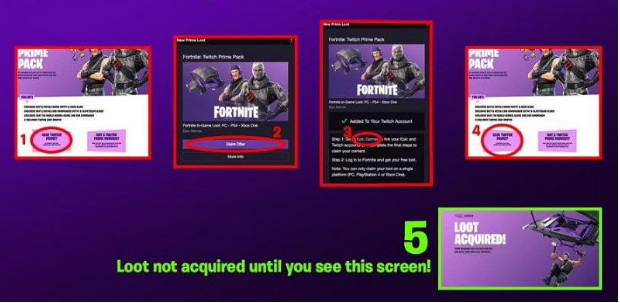 That sums it up nicely. It is expected that the rewards will appear in your Fortnite locker. On the other hand, some users have complained that these prizes do not always appear straight away, and that it may take up to two hours in some cases. Therefore, you need to have patience if the benefits you've earned don't appear right away.
Video
FAQs
Does Fortnite still do Twitch Prime?
The Fortnite Twitch Prime Pack #2 is here, brought to you by your friends at Epic Games and Twitch! All brand-new special Fortnite loot will be made available to Twitch Prime subscribers at no additional cost.
How do I claim drops on Twitch Fortnite?
It is possible for Drops to display on your channel if they have activated the feature for all channels airing their game (or on your channel in particular). You only need to make sure that you are subscribed to Drops and link your Twitch account to the account of the game developer in order to receive drops.
What is the rarest skin in Fortnite?
Aerial Assault Trooper skin
The Aerial Assault Trooper skin from Epic Games Season One is, to this day, the most difficult to acquire of any skin.
Can you get Twitch drops while AFK?
Because you have to actively claim Twitch drops while watching a stream with the drop feature enabled, you can't be away from your computer when the feature is active. Many drop campaigns require you to be monitoring at the exact moment the drop occurs in order to claim it; if you're away from your keyboard (AFK), you risk missing the drop and being unable to claim it for yourself in time.
Is there a free Fortnite skin?
There are no free skins available to be downloaded in Fortnite at this time. There was a time when all PlayStation Plus users were eligible for a free Sultura skin, however that opportunity is no longer available.
What is the most OG skin in Fortnite?
Aerial Assault Trooper. Aerial Assault Trooper is one of the very first skins that was added to Fortnite, making it one of the skins that is tied for the title of the oldest skin on this list. Back in Season 1, before the Battle Pass was introduced, there were a few cosmetic goods that could only be purchased once a player achieved a certain level. These things were only available to players who had already unlocked the Battle Pass.