How to Measure Blood Oxygen Level on Apple Watch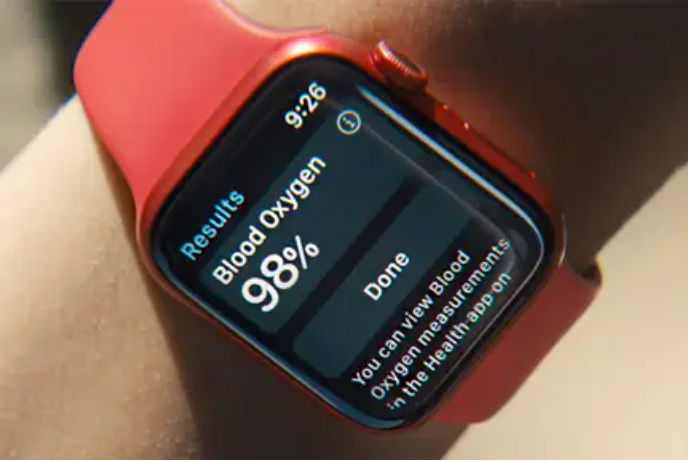 Since it now comes standard with a number of capabilities that can monitor everything from the wearer's heart rate to the quality of their sleep, the Apple Watch has matured into an exceptional instrument for monitoring one's health. This is because it can now monitor everything from the wearer's heart rate to the quality of their sleep. It is one of the more recent additions to the list of health services that have been made accessible on Apple Watches, and this post will explain how to evaluate your blood oxygen level using an Apple Watch. So let's get started:
Read Also: How to Reset Apple Watch Fitness Calibration Data on iPhone
How to Measure Blood Oxygen Level on Apple Watch
As was noted before, this is a brand-new feature that can be found on Apple Watch Series 6 and later versions. before devices do not support it. Simply follow these steps as long as you have an Apple Watch that is compatible with them:
1. You may visit the home screen of your Apple Watch, which is packed with apps, by pressing the Digital Crown. Navigate the menus until you locate the Blood Oxygen app. Tap on it.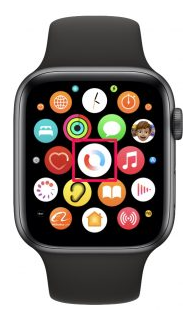 2. After viewing the "Welcome" screen, you can proceed by selecting the "Next" button to view some helpful hints that will assist you in taking accurate measurements.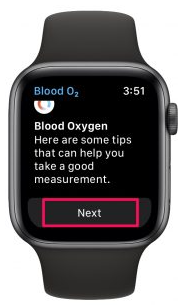 3. Check that your Apple Watch is not sitting too low on your wrist and that the band is not too loose or too tight. Now, touch the "Start" button, and while keeping your Apple Watch facing the right way, try not to move.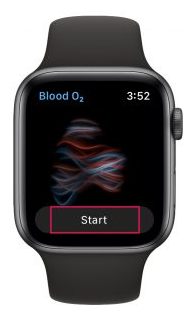 4. Immediately after beginning, you will be presented with a countdown meter for 15 seconds, during which your blood oxygen levels will be determined. Maintain complete immobility of your hand during the process.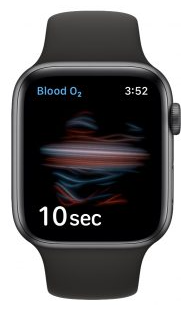 5. After it is finished, you ought to be able to view the percentage of oxygen that is present in your blood. To close the app, tap the "Done" button.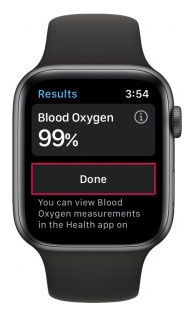 Taking a measurement of your blood oxygen level with your Apple Watch is as simple as that. It's possible that the first time a user tries to get a reading, they won't be successful. As soon as the countdown reaches zero, the phrase "Unsuccessful Measurement" will appear on the screen that displays the data. It is likely that you moved your wrist or tapped your Apple Watch while the measurement was being taken, however you can try taking the measurement again and make sure to remain still the next time.
FAQs
Is blood oxygen level of 92 OK?
If the reading on your home oximeter indicates that your oxygen saturation level is 92 percent or lower, you should get in touch with your primary care physician as soon as possible. If it drops to 88 percent or lower, you should seek medical assistance as soon as possible.
What is normal SpO2 on Apple Watch?
The oxygen saturation level in the blood of the majority of people is between 95 and 100 percent. However, there are persons who are able to lead regular lives while having blood oxygen levels that are lower than 95%. While sleeping, it is normal to see figures that are a little bit lower, and some individuals may even see values that go below 95%.
Is Apple Watch o2 accurate?
The authors indicate a range of -5.8% to +5.9% for the 95% confidence interval for their findings. The conventional pulse oximeter reported >90% spO2, however the Apple Watch measured an average of 1% higher than the conventional device in these patients and situations.
Which Apple Watch is best for SpO2?
For the sake of health and wellness applications, the Apple Watch Series 6 and later models, with the exception of the Apple Watch SE1, are able to measure the oxygen saturation of arterial hemoglobin (SpO2).
Does Apple Watch take SpO2 while sleeping?
measurements of SpO2 plotted on the sleep graph
We have discovered that the Apple Watch may gather anywhere from 10 to 20 SpO2 measurements in a single night, depending on the amount of time you spend sleeping, the activities you participate in, and the position of the watch on your wrist.
How accurate is Apple Watch pulse?
Your heart rate is one of the numerous bodily functions that the Apple Watch is able to monitor for you, including other health-related data. Numerous studies conducted over the course of the last several years have led researchers to the conclusion that the readings provided by the Apple Watch have a level of accuracy that is satisfactory, even though it is not as accurate as the measurement a person would receive in a hospital or other medical setting.