How to Open EML Files in Windows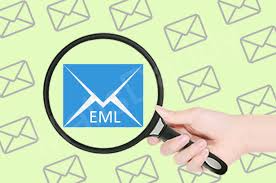 Learn how to open an EML file in Windows and how to modify the default application that Windows uses to deal with EML files in this article. The instructions in this article are applicable to Windows 10, Windows 8, and Windows 7 operating systems.
Read Also: How to Fix Error Code 0x80072f8f on Windows 7
How to Manually Open EML Files in Windows
Alternatively, if you have more than one EML viewer installed on your computer and wish to pick which software opens the EML file, the following steps will help you open it:
1. Open the Windows File Explorer and go to the EML file that you wish to see or modify.
2. Select Open With from the context menu when you right-click the EML file.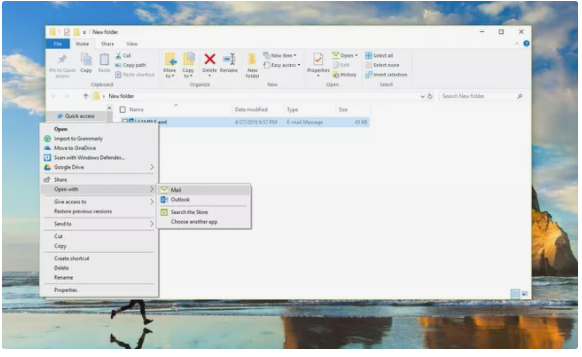 3. Select either Mail or Windows Mail from the drop-down menu. In Windows, the file is opened in the email software of your choice.
How to Change the Default Program to Open EML Files in Windows
Windows provides you with the option of selecting which software will be launched when you double-click an EML file. This strategy is handy if you want to open the EML file in the same software every time you open it. You have the ability to modify the file association at any point in time.
1. To find default in the Windows Search box, type default.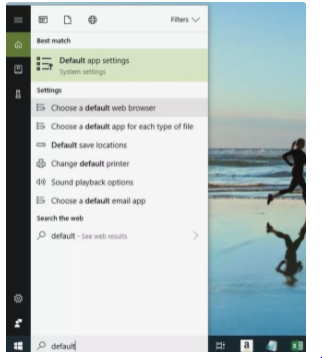 2. Select Default App Settings or Default Programs from the drop-down menu.
3. Choose Default Apps by Type or Associate a File Type with a Program from the drop-down menu.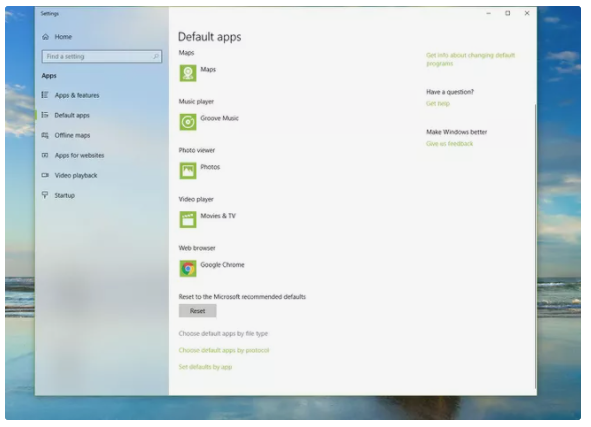 4. Select EML from the drop-down menu of file formats.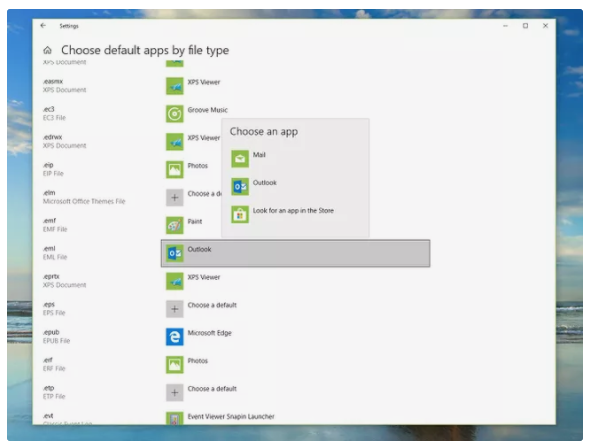 5. Select Mail or Windows Mail from the list of available apps to make it the default mail client.
NOTE: It's possible that you have many apps on your computer that can open the EML file format. For example, instead of using a Windows email client to access the EML file, you may use Mozilla Thunderbird.
Video
FAQS
How do I open an EML file in Outlook?
The simplest solution is to just double-click on the email file to open it with Outlook if only a single email file has to be imported. If it doesn't open with Outlook, you may make Outlook the default handler for eml-files by setting it as the default handler for eml-files.
Can Chrome open EML files?
Using Google Chrome, you can even open EML files by dragging the file from your desktop to a new browser table. EML files include the email content (including the email body, header, and encoded graphics and attachments) as plain text in MIME format, whereas HTML files contain HTML content.
Can Windows 10 mail import EML files?
Locate the folders that contain your EML files using Windows Explorer (or another file manager if you want)…. Using Windows Mail, drag and drop the files you want to send into the mail folder of your choosing. This procedure should be repeated for each folder containing EML files that you wish to import.
How do I open an EML file in Firefox?
Internet Explorer, Firefox, and Opera browsers may read EML files if the file extension is changed to. MHT and the file is opened in their respective programmes. The EML files may be viewed with the browsers Opera, Firefox, and Internet Explorer. Simply rename the email file's extension from EML to MHT and then open it in a web browser to see the results.