How to Play Apple Music Using Alexa on an Amazon Echo Speaker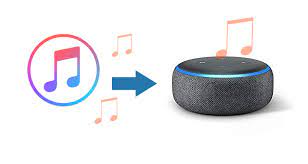 There are many different music streaming services available, but if you have an Amazon speaker such as the Echo, there is a good possibility that you mostly use Amazon Music. This is because Amazon devices are set to utilise Amazon Music by default. On the other hand, if you have Apple Music or are simply ready for a change, you may link Apple Music to your Amazon Alexa speaker and utilise the platform to play music. This is something that is not possible with other music streaming services. Once you've established the connection, any Alexa-enabled smart speaker will be able to play music from your Apple Music account. The procedure is as follows.
Read Also: How To Stop Apple Music From Automatically Playing
How to Play Apple Music Using Alexa on an Amazon Echo Speaker
1. Launch the Amazon Alexa app on your iOS or Android device, such as an iPhone or iPad.
2. Tap the three lines that are located in the upper-left corner of the screen.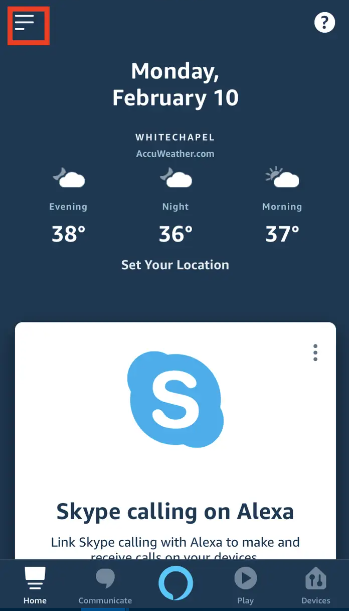 3. At the very bottom of the dropdown box, select the "Settings" option.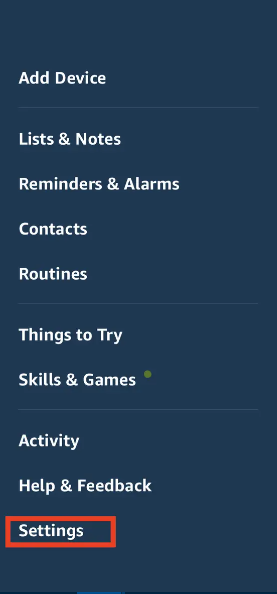 4. After scrolling down, select "Music and Podcasts" from the menu.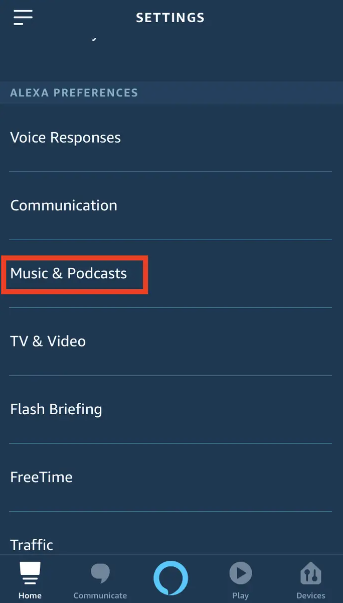 5. In the top menu bar, select "Services," then select "Link New Service."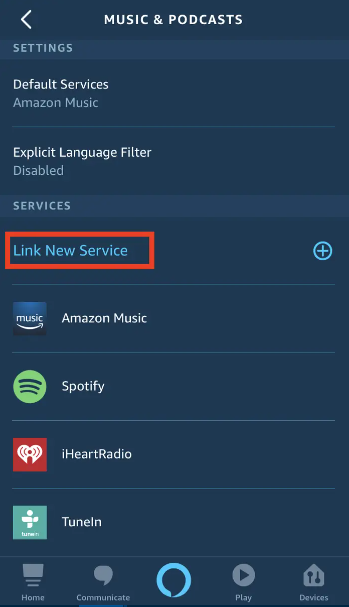 6. Select Apple Music by tapping its symbol. You can also tap the icon that looks like an Apple Podcast to play podcasts from Apple on your speaker.
7. To connect your Apple Music account to your Alexa app, tap the button that says "ENABLE TO USE." It's possible that you'll need to sign in to your Apple Music account for this.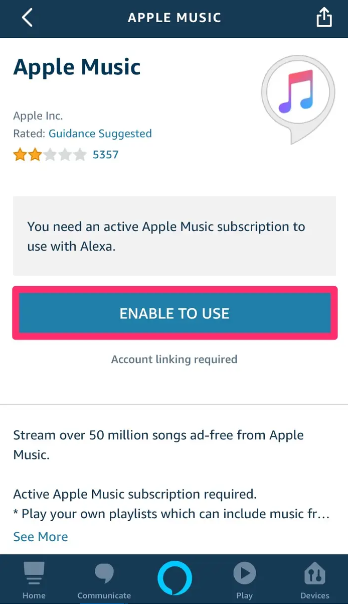 Ask Alexa to play a song or podcast, and then add the phrase "on Apple Music" to the end of your request. This will cause Apple Music to start playing on your Alexa-enabled device.
FAQs
Why won't Alexa play my Apple Music?
Be sure you update to the most recent version of iOS, and check the App Store to see if there are any new versions of the Amazon Alexa app available to download. Check the Google Play Store for any updates that may have been released for the Apple Music app or the Amazon Alexa app if you have an Android smartphone.
Launch the Alexa app and navigate to Menu > Settings > Music & Podcasts > Link New Service. This will allow you to play songs from Apple Music on any of your Alexa-enabled devices. The next step is to choose Apple Music, after which you will need to click Enable to Use, enter your Apple ID and password, and then choose Allow. At last, select the View Music Settings option to set Apple Music the default streaming service on your device.
Does Echo DOT work with Apple Music?
The Echo Dot is able to stream music from Apple Music in addition to offering a low price point with this capability. If you already have an active membership to Apple Music, setting up your Echo Dot so that it can play songs directly from Apple Music takes only a minute and requires no further setup.
Which is better Spotify or Apple Music?
Apple Music offers lossless and high-resolution audio, which is a significant benefit compared to Spotify that users may take advantage of even if they do not own AirPods. You can get the sound quality of a CD from a digital file if you use lossless audio since it prevents a significant amount of the data loss that occurs when songs are compressed from their original source.
Can you play Apple Music offline?
After you've added music to your library, you'll have the option to download it to your device so you can listen to it while you're not connected to the internet.