How to Play Friday Night Funkin on PC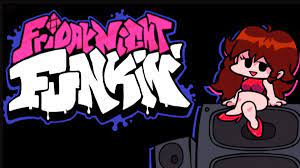 Friday Night Funkin's Kickstarter campaign was a success, and the "Full Ass Version," as it was dubbed in the Kickstarter campaign, is now on its way to PC, mobile, and other platforms, with more to come if extra stretch goals are reached. If the campaign's goal of $3,000,000 is reached, they will begin selling physical copies of the PlayStation 1 game. I've never had such a strong desire for anything in my life.
There will be 20 more songs, a larger storyline, extra gameplay elements, cutscenes, local two-player (without the need for a mod), online leaderboards, improved mod compatibility, and even a custom character creator in this enlarged complete edition. The addition of this feature will enhance an already excellent game, but there is no need to wait for the complete release; there are other ways to enjoy the current release while you await the full release!
Read Also: How To Play Pokemon On PC
How to Play Friday Night Funkin on PC
Now we will tell you how you can play the game, what are the default controls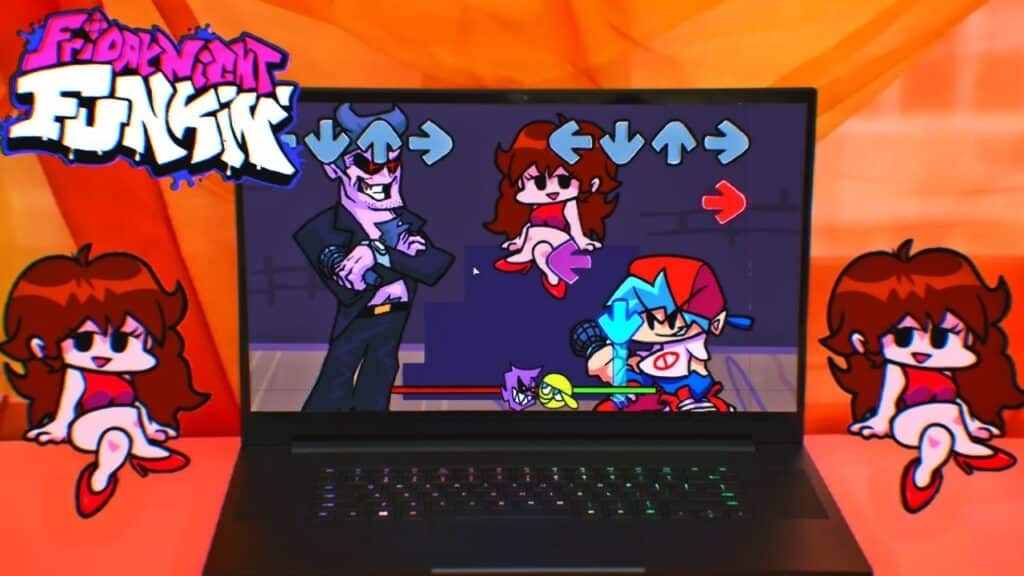 Arrow keys or WASD – These are used to follow the beat of the music. You must press them following the rhythm of the arrows that appear on the screen and for each section passed, your character's face will advance a few places on the challenge table, above him.
To dominate the movement of the arrows, I recommend that you complete the tutorial and do some story events at a level of difficulty that you can handle. If you feel up to it then go free play and challenge any of the characters in Friday Night Funkin.
Volume controls – «+» and «-« they will serve to increase or decrease the sound. I recommend that you do not remove the music because it can help you keep up with the songs.
Select something in game – Enter key.
Return to another room or to the menu – Escape key.
Where and How to Download Friday Night Funkin'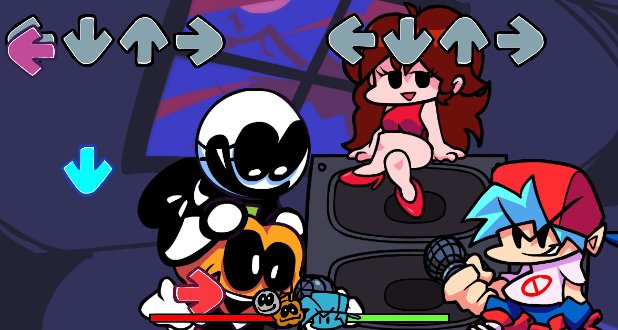 It takes relatively little system resources to run Friday Night Funkin'. On most cases, if you're reading this on a computer, you should be able to run it without any difficulties; but, you can also play it in your browser without any problems. It is available for free download on itch.io, with the option to give if you so choose, and you can also play it in your browser on Newgrounds or itch.io, as well as on other gaming websites. Most recently updated is the Newgrounds edition of the game.
Please keep in mind that the Newgrounds version has some timed exclusivity, which is most likely due to financial backing from Newgrounds, so please don't be bothered by it. Independent developers benefit from exclusivity since it facilitates their work and allows them to create better games. Once you've downloaded the game or launched it in a web browser, all you have to do is hit the Start button on the Main Menu and you'll be ready to rock. The game may be played in a variety of ways; it all relies on your personal preference for having a good time and having a blast.
You may play using a controller, a keyboard, or a dance-pad in the style of Dance Dance Revolution. After seeing that itch.io has a whole area dedicated to dancing pads, I'm going to try to get one online. Thanks for the tip! For this game alone, it would be worthwhile to get a dance pad, but I had no clue there was a dance-pad area in the independent gaming scene.
Video
FAQS
Is Friday Night Funkin kid friendly?
It is not intended for children under the age of thirteen; rather, it is intended for those aged thirteen and over. Basically, it contains minor cursing language that youngsters are not yet familiar with. Things that are unsuitable in the background, such as in week 5, when you can see that there is inappropriate material in the backdrop, for example.
Is FNF on mobile?
Friday Night Funkin': Foned In (FNF Mobile) is an upgraded version of Friday Night Funkin', a popular music rhythm game. Friday Night Funkin': Foned In (FNF Mobile) is an enhanced version of Friday Night Funkin', a popular music rhythm game. This version, created by a man who goes by the moniker Phykro, is compatible with mobile browsers and touchscreen monitors, and it controls the game with taps and gestures. ninjamuffin99 was the one who created this game.