How to Play Local Multiplayer in MultiVersus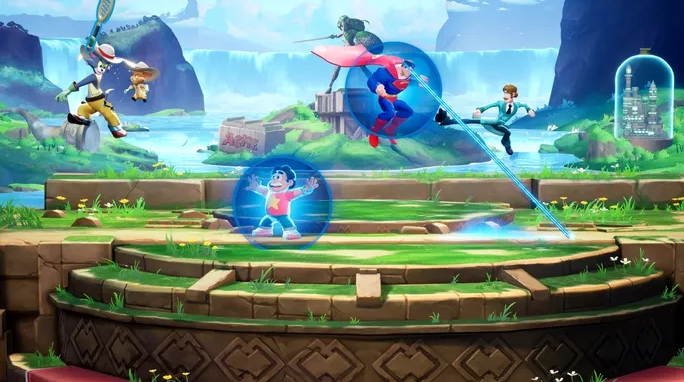 Although the game is completely free to play, it will have a system for in-game purchases known as microtransactions. Players who want to unlock new characters, buy additional costumes, emotes, taunts, or Ring Outs will need to purchase Gleamium from the in-game store. Gleamium can also be used to purchase other cosmetic items. Recently, there has been a lot of criticism directed toward microtransactions because many games are now depending on loot boxes and other in-game purchases to make money while still providing the core game for free. Even while players can enjoy these free-to-play games, it might become challenging to play after a while if they do not spend money to level up their characters. This issue is prevalent in games like Diablo Immortal.
Players of MultiVersus can compete against one another in local multiplayer matches, which can be accessed from the main menu of the game. The game can be played in a variety of different ways, ranging from single-player to online player-versus-player, thus it is necessary for players to navigate the menu in order to select the option for local multiplayer battles. Here's How to Participate in MultiVersus's Local Multiplayer Sessions.
Read Also: How To Taunt in Multiversus
How to Play Local Multiplayer in MultiVersus
The option to build a custom match that supports local multiplayer is available to players, although it is not particularly easy to get to from the main menu of the game. Players have the opportunity to do so. To activate this mode, carry out the procedures that are detailed down below:
To get started, go to the Primary Menu and pick the Play option.
Select the tab labelled "Custom Play" from the menu.
Select the Local Multiplayer option from the drop-down menu.
Choose a character, and get ready to engage in some bloody combat!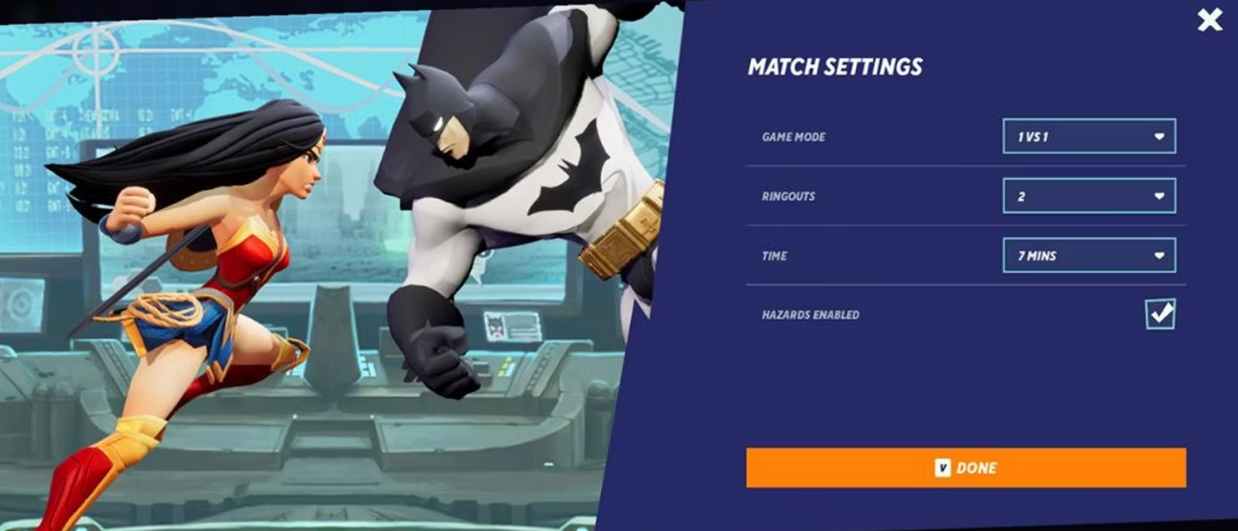 Once a local multiplayer match has been setup, the participants will have the ability to modify the game's parameters on their own accord. To accomplish this, open the main menu and pick Match Settings from the list of available options. The number of players, the game mode (which can be changed to MultiVersus), the number of Ring Outs that are necessary to win, the amount of time that is allotted, and whether or not environmental dangers are present can all be altered in this section.
There are presently five playable maps that are available to be accessed. These maps include the Batcave, the Training level, Finn and Jake's Tree Fort, Scooby's Haunted Mansion, and Trophy's E.D.G.E. Although it is probable that further levels will be added to MultiVersus after its official release on July 26, players are free to engage in local multiplayer matches in any of these five settings for the time being. The formal release of MultiVersus will take place on July 26.
FAQs
Can you play MultiVersus split screen?
Since all of the matches in MultiVersus take place on the same stage, there is no need for the game to technically have a split-screen mode because each player can view their character at the same time. The fighter does, however, offer local play across modes, which means that you and your pals may participate in couch co-op while you are all in the same room.
Can you play MultiVersus local online?
The answer is yes; there is local multiplayer support in MultiVersus.
Simply select "Play" from the main menu and then navigate to the "Custom" tab when it appears. You are able to set up local play with a maximum of four players from this location. You will need a controller for each, but other than that, you should be set to go.
Can you play 1v1 in MultiVersus?
To play one-on-one matches with friends locally, all you have to do is navigate to the game browser and, rather than selecting the option to Create an Online Lobby, choose the option to Play Locally. You can choose between 1v1, 2v2, and free-for-all on this screen. You can also specify the number of ringouts, the duration of time, and activate or disable environment hazards.
Does MultiVersus have offline mode?
The two-on-two team battle format is crucial to the gameplay of the fighting game. Make sure that your characters are prepared for a fierce battle in the 1v1 match as well. Despite the fact that the MultiVersus offline mode is now unavailable, the game has a great deal of other content to offer. In addition to that, you have the option of participating in a four-player Free for All match.