How to Post a Job on Facebook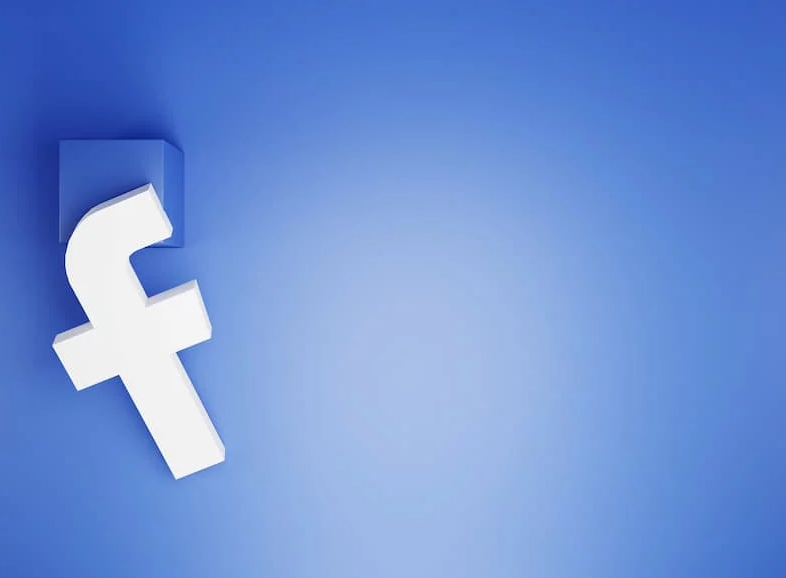 Employers are able to post jobs directly to their Facebook pages as well as to Jobs on Facebook using the Facebook job listings feature. After that, potential employees might be targeted by the employer using the postings as advertisements. It is possible to have job applications automatically filled out with the information from the applicant's profile, which the candidate can then edit. There are only a few steps involved in posting a job on Facebook if you are an employer in the United States or Canada. For this, you will need to use the desktop browser version of Facebook and fill out a brief form regarding your open position. You will also need to specify who should see the post. Although there is no cost associated with posting a job on Facebook, you may want to consider allocating some funds to enhance the visibility of your ad in order to attract more applicants. This article will walk you through the process of posting a job opening on Facebook. So let's get started:
Read Also: How to Setup Facebook's Messenger Kids App
How to Post a Job on Facebook
You'll need a Facebook page for your company or organization before you can get things rolling on the platform. Here is how to get your job ad posted on Facebook, presuming that yours is currently up and running:
1. Go to the Facebook page that you've created for your company.
2. Click the term "Job" that is located at the very top of the website, immediately above the line of text that says "Write a post…"
3. In the new window that has shown, respond with the information that is needed; this may include anything from the job title to the job description. In addition, we have checked the boxes for all of the fields that are optional, such as providing questions for candidates.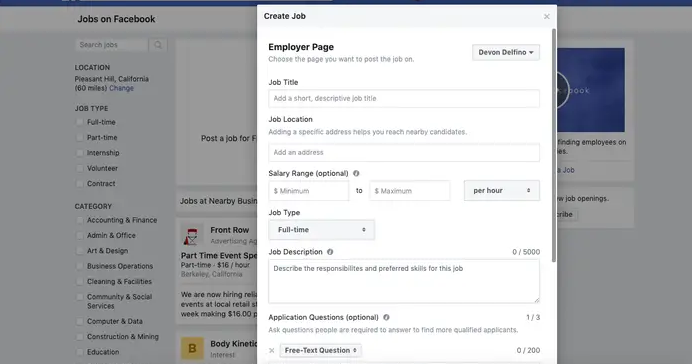 4. You will receive a confirmation email once you have clicked the "Publish job post" button to ensure that your job posting has been made public.
When you make modifications to the job posting, the preview that is displayed on the right-hand side of the page needs to be brought up to date as well. After it has been posted and reviewed, your job ad will be active on the website for a period of thirty days, after which it will no longer be viewable or accessible. However, if you do make a mistake, there is no reason to get worked up about it because after you have published the post, you will have the choice to change it, renew it, close it, or remove it entirely.
FAQs
Why can't I post jobs on Facebook?
Only business pages on Facebook are eligible to use the tool that allows users to post job openings. You will need to log in to the Facebook page associated with your firm. You will be required to create a Facebook page for your company if it does not already have one. Go to facebook.com and click the "Create New Account" button if you don't already have a personal account there. Alternatively, you can log in to your existing account.
Does Facebook have job postings?
Your Facebook business page will be linked to in the job listings that you make there. Before submitting an application, prospective workers have the option to learn more about your company and the job offer. This increases the likelihood that the applicants will be well-informed.
Why there is no job tab in Facebook?
People are curious about the whereabouts of Facebook's 'Jobs' feature.
Late in the year 2021, Facebook announced that it would be updating its 'Jobs' feature in the near future. The tab will no longer be accessible through the section labelled "Jobs" as of the 22nd of February in this year. Instead, it will be accessible through a section labelled "General."
Where is the Jobs tab on Facebook?
To publish a position on Facebook Jobs, go to the "Manage Jobs" tab that is located on the left-hand side of the Facebook page that represents your company.
Where else can I post a job for free?
There are a variety of online job boards available, each of which allows employers to post openings at no cost to candidates. Yet, LinkedIn is one of the most widely used options because it is free of charge and allows users to publish a single job opening at a time.