How To Private Message On Roblox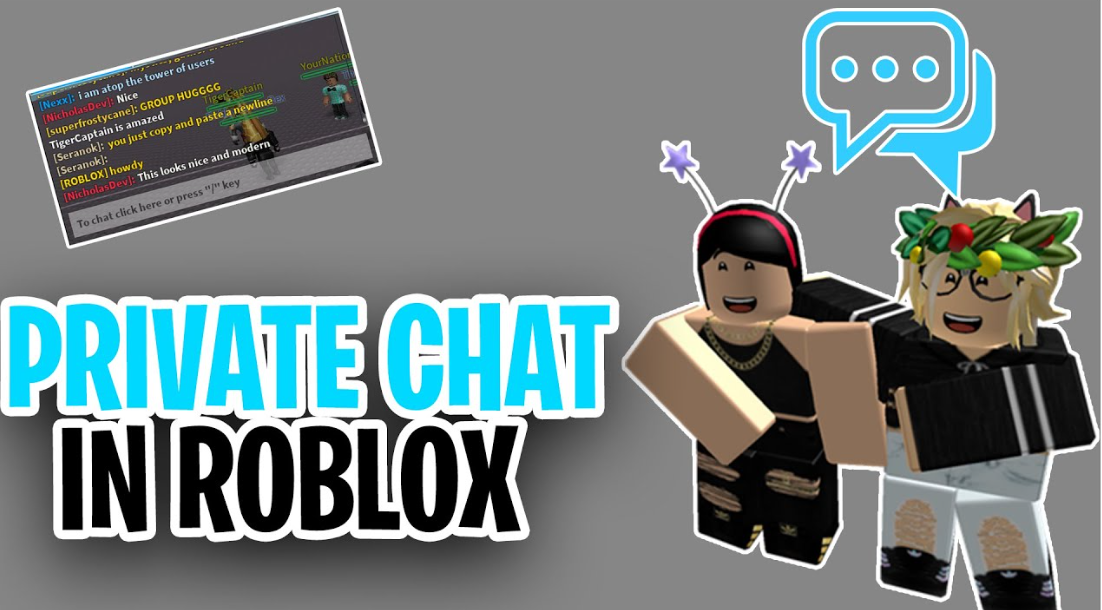 Roblox stands apart from other online gaming platforms because its players have the ability to create their own games and invite others to play them. Other online gaming platforms do not offer this feature. After that, Roblox will list the games that get the most positive reviews, regardless of whether or not they were created by the site's users or its creators.
Are you someone who has just just started using Roblox? and figuring out how to send a message to a specific user in a private chat on Roblox? You, my friend, have arrived to the correct destination. Let's have a look at how to send and receive private messages on Roblox in this tutorial. So let's get started:
Read Also: How to Refund Items in Roblox
How To Private Message On Roblox
While Gaming
Start the game by hitting "/" followed by "/w" and your username, then typing in your message and pressing enter after each entry.
Only if you and the other person are participating in the same game will you be able to whisper to one another or send private messages while the game is being played.
Step 1: First off, all you have to do to activate the in-game chat is press the slash key (/) on your keyboard.
Step 2: After typing "/w" or "/whisper," you will next need to input the username of the person to whom you wish to send a message. Do not use quotation marks; simply type "/w."
Step 3: The chatbox will be updated with the user's name, which will have brackets placed around it and a purple "To" placed in front of the phrase. For example, if you send a message to the player "xyz," the message should appear in-game as "[Toxyz]."
Step 4: In the fourth step, a notification will appear indicating that the "player name" has successfully logged into the private chat.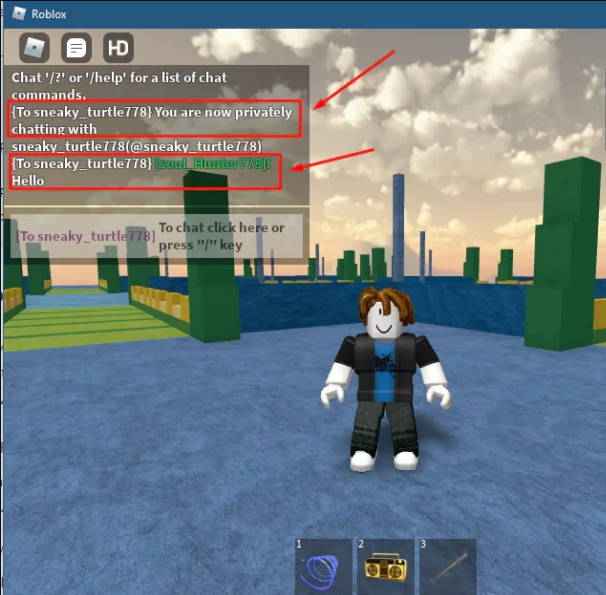 Step 5: In the fifth step, your message needs to be filled in.
Step 6: Click Enter.
Step 7: To exit the private conversation, simply use the Backspace key while you are in the game's chat box.
Following these instructions will allow you to privately message your friend while you are playing the game. However, some players may decide to disable their private communications while they are playing a game. This indicates that you are unable to send a private message on Roblox to a user when they are actively playing a game. You can, however, message them outside of the confines of the game.
Outside The Game
Choose friend > Go to profile > Message
Step 1: First, select the friend to whom you want to send a message by going to the Friends area and clicking on their name there.
Step 2: After that, you will be brought to that person's profile.
Step 3: When you get to that page, click the icon labelled Message.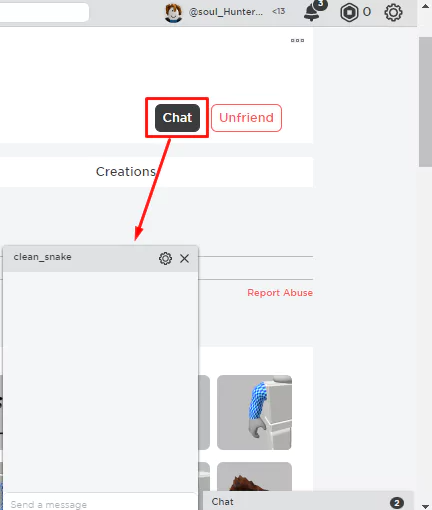 You can begin sending messages as soon as you click on the button labelled "Message." On Roblox, it is also possible to send a private message to a user who is not already your buddy.
To Someone Who Is Not Your Friend
Navigate to that person's profile > Add a friend or Navigate to that person's profile > Message
After adding him or her as a friend (which you can do by selecting the "Add Friend" option), you can then begin exchanging messages with them. You will receive an alert informing you whether or not they have accepted your request to be their friend. You may also communicate someone on Roblox even if you are not their buddy by looking for a button labelled "Message" next to their user name. This will allow you to send them a message.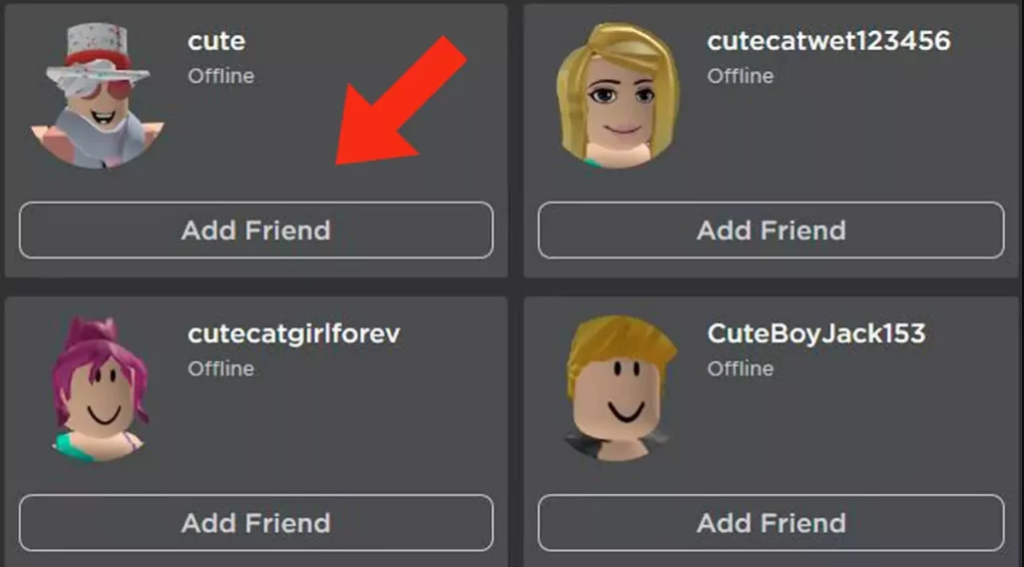 If the button labelled "Message" is greyed out, it indicates that the user has adjusted their privacy settings to prevent them from receiving messages from unknown senders. In addition to this, you need to check that the privacy settings on your account allow the recipient to respond to your messages. For instance, if you only allow your friends to message you and you try to message someone else, the "message" button will not be clickable for you.
FAQs
Can you whisper on Roblox?
In order to activate the whisper mode, all that is required of you is to write /w followed by the display name of the player in the conversation. When you are finished using the whisper mode, you can exit it by pressing the backspace key on your keyboard.
Can a 9 year old use Roblox voice chat?
Voice chat is only available to users who are at least 13 years old. This means that strangers can approach and communicate with minors using voice chat, which is only available to users who are at least 13 years old. However, spatial voice chat could deepen the immersion of fantasy adventures or simply allow players to hang out in a room and talk.
What words have Roblox censored?
Any conversation that includes references to using drugs, alcohol, or other substances, as well as sexual innuendo, will result in a warning or a ban. Roblox does not want to expose the children who play the game to such subjects since it could cause them to lose the maturity rating that they currently have. Any attempt you make to disclose private information about yourself will also result in a ban from the site.