How To Recover Deleted Data On iPhone in 2022
Have you ever lost data from your iPhone and asked yourself "Is it possible to recover deleted data on iPhone? Just thinking of the catastrophe of losing your data from your iPhone or actually living the tragedy of data loss on iPhone can be heartbreaking. Be it an accidental deletion, a virus attack or an accidental phone format, data loss can result to a lot more problems. Fortunately, there are different ways you can use to recover your data on iPhone in 2022. So if you asked yourself the question above, your answer is yes; it is possible to recover data on your iPhone. Below you will learn 3 different ways how you can do this:
Way#1. Restore iPhone Data With iCloud Backup
Most iPhone users make use of iCloud to back up their data in 2022. This gives a solid basis for data recovery in cases of data loss. However, restoring an iCloud backup needs you to reset your iPhone. In order to avoid losing your current data, you should make another iCloud backup of your current phone before restoring an iCloud backup. You can even make an iTunes backup of the present phone. This method requires a stable internet connection. To recover data from your iPhone through iCloud backups;
1.You first have to Erase all contents and settings on iPhone. This is a reason why performing another iCloud or an iTunes backup is necessary. Go to "settings", and then access "General". Tap on "Reset" and finally "Erase all contents and settings".
2.This will wipe everything off your iPhone and cause it to reboot, bringing you to the hello screen. On the "Apps and Data" screen, tap on "Restore from iCloud Backup"
3.You will have to sign in to your iCloud using your Apple ID. From the list of backups available, select that which you want to restore.
4.Keep your network connection available while the iCloud backup is being restored into your iPhone.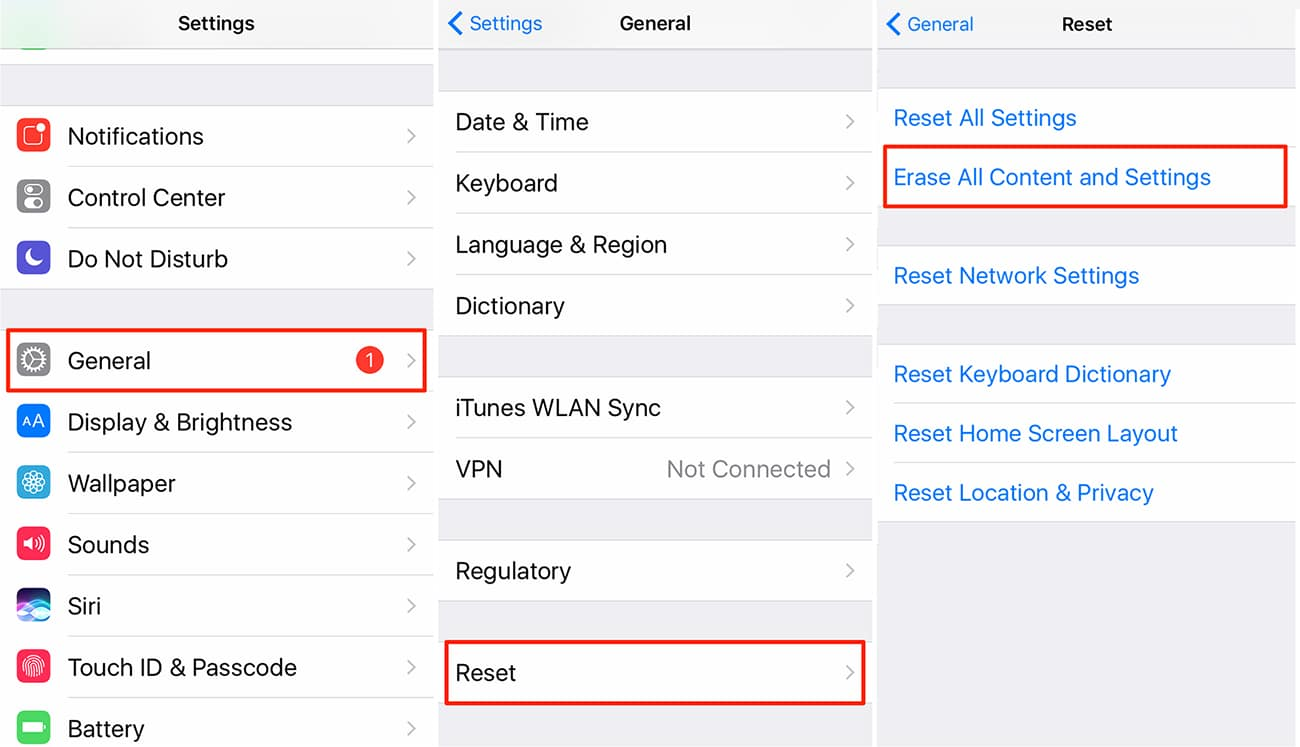 This will restore all your loss data if you had performed an iPhone backup of a version of your iPhone that had your lost files. If you didn't perform an iCloud backup with the lost files still present, this method will not work for you and you might want to try the next method.
Way#2. Restore iPhone Data with iTunes Backup file
iTunes is another popular data backup option for iPhone users, much more easier than iCloud backup according to certain users. Each time you connect your iPhone to your computer, iTunes makes it possible to back up your entire phone's data to the computer instantly. If you had connected your iPhone to your computer and performed an iTunes backup when you still had the lost files, you have a great opportunity to retrieve your files from these iTunes backups. To recover lost or deleted files from an iTunes backup;
1.From your iPhone, open iTunes and plug your phone to the computer on which you performed the iTunes backup.
2.Find your device and click on its icon. This will show you more information about your phone's backups.
3.Under the "Backups" section, click on "Restore Backups".
4.Select a backup that contains the lost files you want to restore on your iPhone and click on "Restore"
5.Patiently wait for your files to be restored to your iPhone.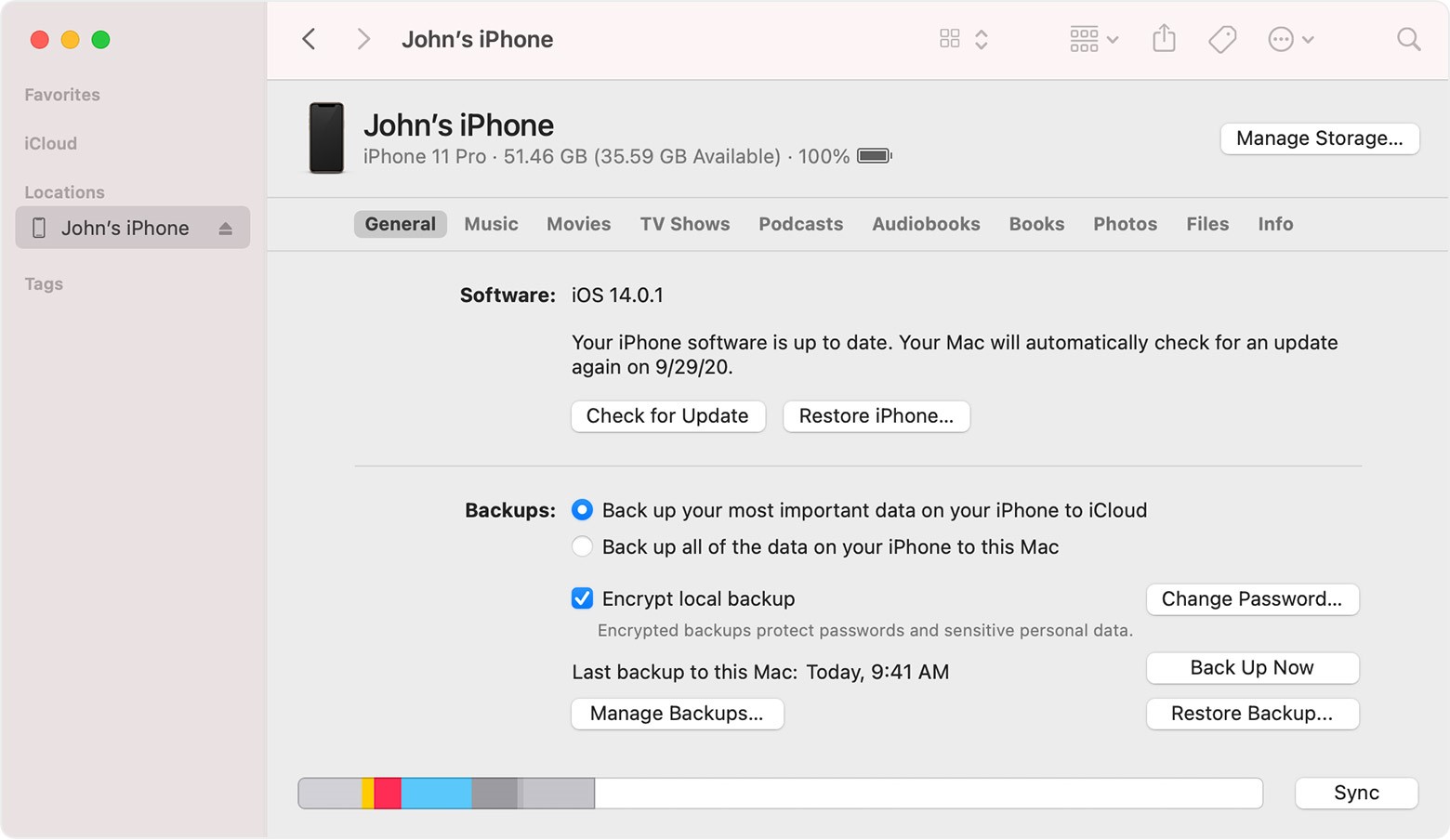 Once the restoration is complete, this will recover all your lost data on your iPhone. However, just as the first method, if you had not performed a backup when you still contained the files you want to recover, you will not be able to restore your lost data.
In a case where you had neither performed an iCloud nor an iTunes backup but you really need to recover your files, you still have an alternative way to recover your data on iPhone.
Way#3. Recover Lost/Deleted iPhone files with iPhone Data Recovery Software
This works for everyone especially if you didn't perform an iCloud or iTunes backup containing the files you want to recover. Each time data is deleted or lost, the data is not completely wiped out from the iPhone. Nevertheless, the data is marked such that it can be written over by any other data which is being transferred into the phone. This makes it possible for data recovery software to bring these files back to their original structure hence recovering your lost data. There is a variety of data recovery software available.
However, for efficient data recovery on iPhone, the best software to use is iBeesoft iPhone Data Recovery. This is an almighty all-in-one iOS data recovery solution available for iPhone users. With three data recovery modes, you can recover information from your iOS device, iTunes Backups and even iClouds backups compatible with iOS 14 and below. iBeesoft iPhone Data Recovery covers your back no matter how your data was lost. Whether it is an accidental deletion, a system crash, virus attack, reset iPhone to factory settings, jailbreak, locked with password, stuck at apple logo or other popular scenarios of data loss, this tool can help you recover your data. It is very compatible with 20+ file types, Windows and many different iOS devices making data recovery even more available to everyone.
How to Recover Lost and Deleted iPhone Data With iBeesoft iPhone Data Recovery Software
It is an easy process and in only 3 steps, you will be able to recover all your lost data on your iPhone. There are 3 different ways in which you can recover your lost data from your iPhone. You can do so by scanning your iPhone directly, scanning iTunes or scanning iCloud for the lost files. After downloading and installing iBeesoft iPhone Data Recovery on your computer;
Plug your iPhone to your computer
Scan for your iPhone. In the first Window, click on "Recover from iOS Device" and this will automatically detect your iPhone. If this does not happen, confirm the option "Trust this computer" on your device. Then click on scan once detected.
When the scan is completed, the found files will be classified into categories on the left side of the window and the files will be on the right. If you find your required files, select the files and click on "Recover" to save them.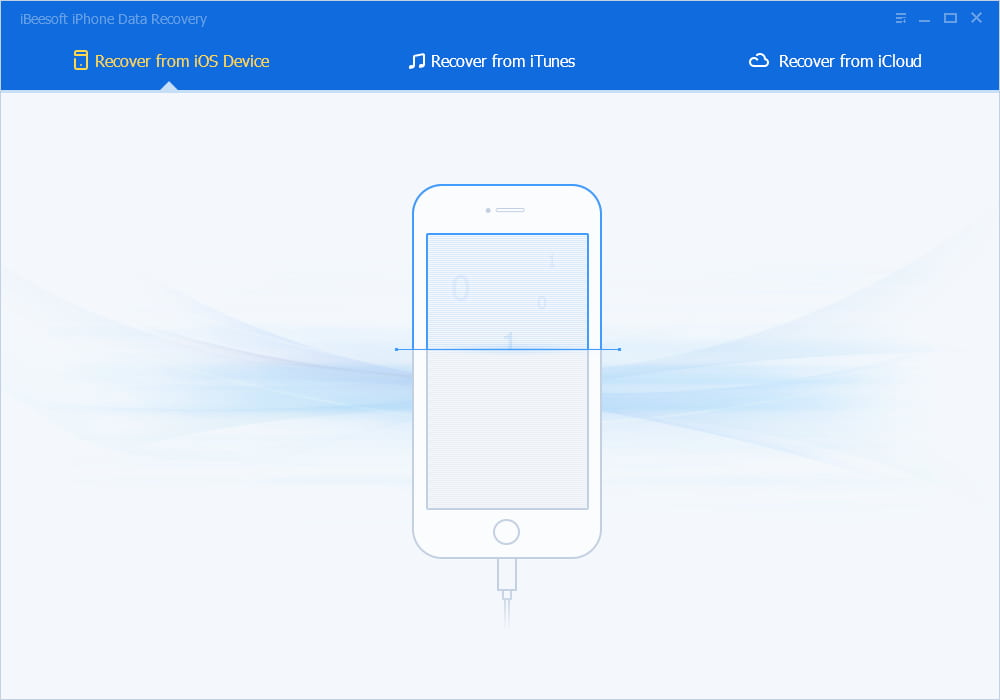 To recover data from iTunes Backup files,
When you launch the tool, select "Recover from iTunes" on the first Window. This will search for iTunes backup files available on your computer and display. Select the backup with the required files and click on "Scan"
After the scan process, the files will be displayed into categories on the left and the files proper on the right. Select the files you want to recover and click on "Recover".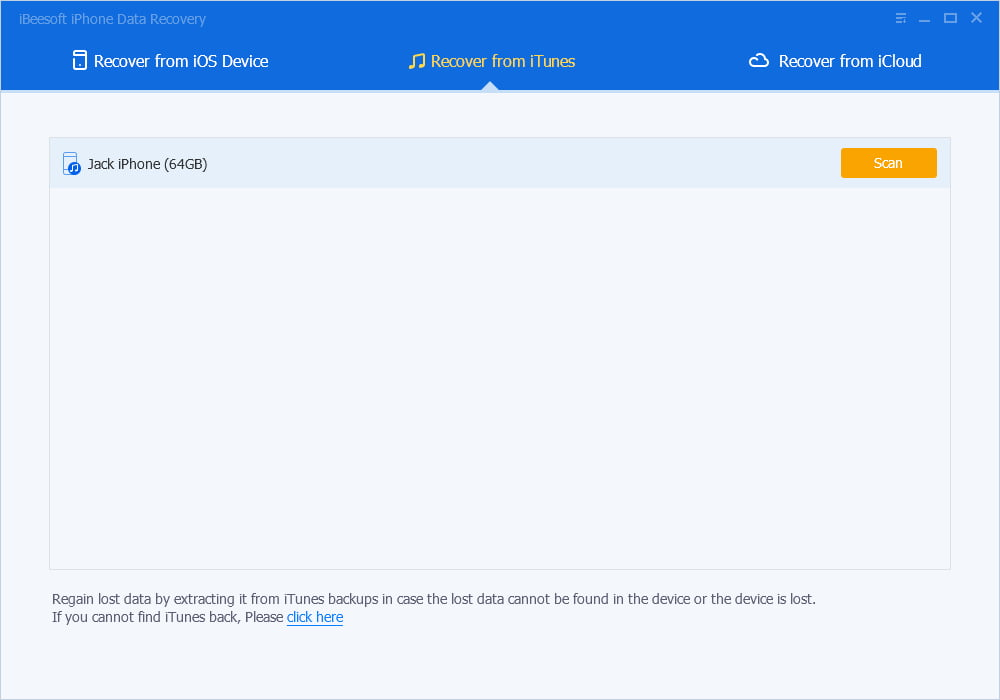 To recover data from iCloud Backup,
On the first window, click on "Recover from iCloud" and log into your iCloud account. iBeesoft iPhone Data Recovery is safe and won't take your information so feel free to login.
Once you login, this tool will display all the iCloud backups available. Choose the backup file with the lost files and download it.
After downloading this backup file, the tool will extract the files and sort them into categories allowing you to preview and recover files you may need.
In these different ways you will be able to recover files on your iPhone using iBeesoft iPhone Data Recovery.
Losing files on your iPhone can lead to so many problems. However, data recovery has given you a second chance at getting your files. To increase your chances of successful data recovery, do not modify your iPhone until you recover data. Adding or removing files from your iPhone can destroy files and prevent recovery. To avoid complications of data recovery, it is even better to perform backups as often as possible.