How To Remove From Continue Watching In Peacock TV on PC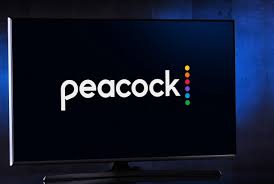 Peacock TV will keep track of how far you've progressed through a movie or television show and allow you to resume watching from the point at which you last stopped. This function, which is known as "Continue Watching," eliminates the need for you to scroll through the available content in order to locate the most recent scene you viewed. In most situations, selecting this choice will be helpful; nevertheless, there are times when you might want to clear out some of the items on the list.
For instance, if you've decided to quit watching a certain TV show or movie because you don't enjoy it. Peacock TV users are in luck because there is a simple method available to delete the desired item from the Continue Watching section. In the next article, we will demonstrate how to delete content from the Continue Watching section of Peacock TV on PC.
Read Also: How to Get Peacock TV on Your Firestick
How To Remove From Continue Watching In Peacock TV on PC
Peacock is a programme that is installed on the PCs of many people. If you're one of them and you want to remove a movie or television show off the Continue Watching list, you can do so by following these steps:
1. Start Peacock TV in your web browser on your computer.
2. Navigate to the "My Movies" tab.

3. Locate the "Continue Watching" queue, and then look for the stuff that you do not want to keep.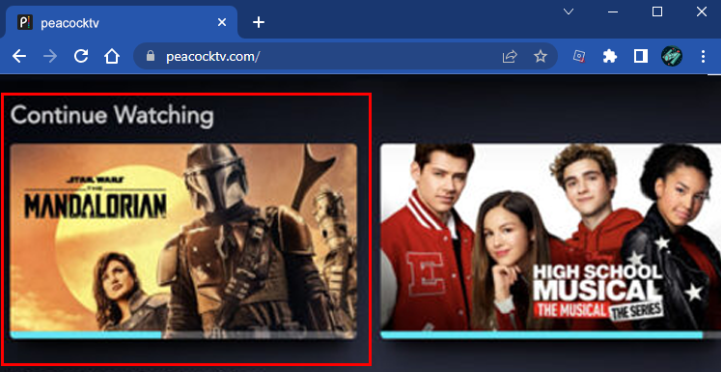 4. To remove a piece of content, press the button with the three dots next to it.
5. Select "Remove from list" from the menu.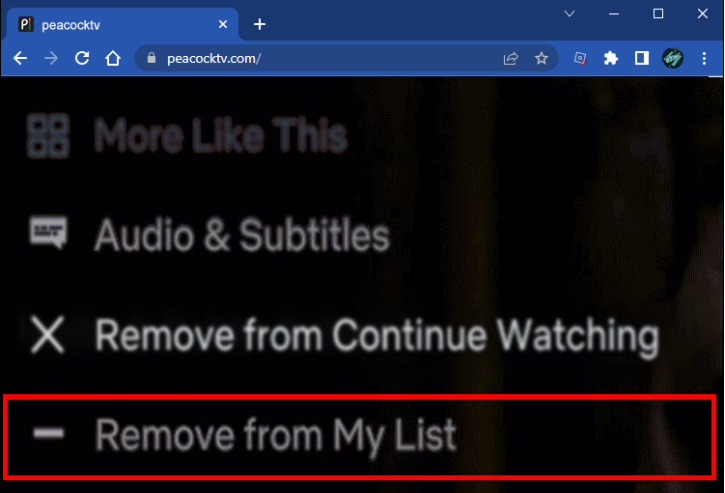 The content will no longer be seen in Continue Watching moving forward.
FAQs
What does the purple feather mean on Peacock TV?
Premium content
The peacock's feather in purple denotes premium material that can be unlocked by purchasing a subscription to Peacock Premium.
Does Peacock stop playing after a while?
Peacock does not automatically pause the playback of episodes after a predetermined amount of time has passed and will continue to do so until the user exits the app or until the playback is disrupted in some other way. At the moment, the streaming service does not provide its customers with the option to disable or restrict the auto-play function of the service.
Why does Peacock stop every 10 minutes?
When you watch something on Peacock, the video transmission that is transferred to your device is not done so in a "stream" that is continuous from beginning to end. Instead, it is delivered in manageable portions known as "packets." In the event that there is a lag in the transmission, your presentation will go into a brief halt as it waits for the subsequent packet. This process is referred to as buffering.
Can you fast forward on Peacock?
You now have the ability to: – Change the playback speed to either speed up or slow it down; – Skip recaps, intros, and fast forward advertisements for selected titles; – Hide spoilers. Simply apply the PeacockTV Extended extension to your browser, launch the control panel, and then you can start enjoying material that is tailored to your individual preferences for how you like to watch videos.
What do the symbols mean on Peacock?
What does the presence of a peacock signify? Peacocks are considered to be a symbol of monarchy, respect, honour, and integrity in addition to regrowth and renewal. In addition to this, they represent attractiveness, love, and ardour. Both Hinduism and Buddhism revere these birds as sacred beings who should be worshipped alongside their own gods and goddesses.