How to Report Speed Traps in Google Maps

In this piece, we'll walk you through the process of using the Google Maps app on your Android or iPhone to report accidents and other traffic-related occurrences. Please be sure that you are in a secure environment before attempting to carry out these instructions. Even if you're only reporting accidents on the road, using your phone while driving might put you and other drivers in harm's way. If you are able to, please give the phone to one of the other passengers.
Read Also: How to Increase Guidance Volume in Google Maps
How to Report Speed Traps in Google Maps
To begin the process of notifying Google Maps of a traffic incident, such as a speed trap, you must first select the Speech bubble symbol while you are navigating. After that, a list of all the different traffic reports that you are able to make will be presented to you. Tap the report category that you want to use to create your report. Detailed instructions are as follows:
1. Launch the Google Maps application on your Android or iOS device, and get started with the navigation process.
2. To speak, select the speech bubble located on the right side of the screen.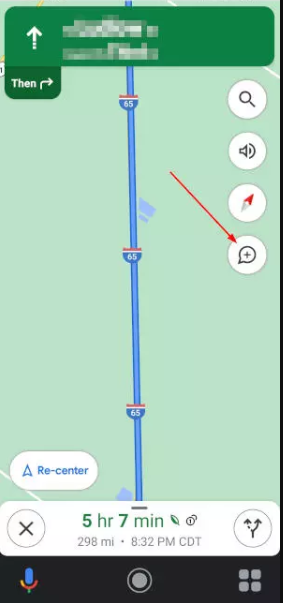 3. Tap the category of occurrence that corresponds to the problem that you want to report when the Add a report menu opens. Depending on your region, some selections may be different. Those in the United States, for instance, will see "Speed trap," whereas users in the United Kingdom will get "Mobile speed camera."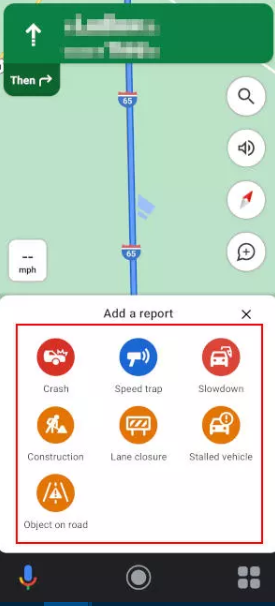 4. Your report will be received by Google Maps in just a few more seconds. If you made a mistake and selected the incorrect type of report in the previous menu, you now have the opportunity to touch the Undo button.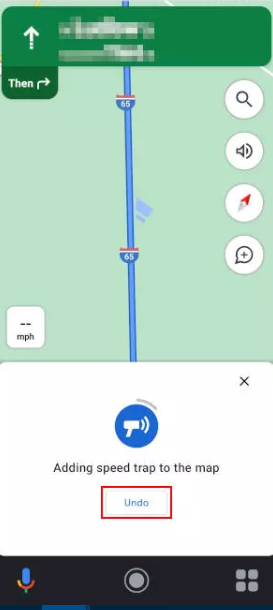 FAQS
Does Google Maps announce speed traps?
If you are driving in an area where the posted speed limit reduces, Google Maps will warn you that there is a potential speed trap up ahead.
Can you report speed traps on Android Auto?
Incident reporting
Users of Google Maps are able to report several types of traffic incidents, similar to those that may be reported on Waze, including accidents, slowdowns, lane closures, speed traps, and more. It does so provided, however, that you are doing so from your own mobile device, as Android Auto does not support this functionality.
Does Google Maps provide police alerts?
If you fit into this category, you might not be aware that Google Maps includes a function that can notify you when you are approaching a location that monitors drivers for speeding on your route. As a quick refresher, a speed trap is a location alongside a highway where law enforcement officers deliberately draw attention to themselves in order to observe drivers' speeds.
What app shows speed traps?
Radarbot Free: Speed Camera Detector & Speedometer
The application may be integrated with any GPS navigator, including the Google Maps software on your mobile device. A voice notification option is also available for Radarbot's users. It is free, however there is also a paid edition available for users who are more interested. You can get it on both iOS and Android. Download it today!
Is Waze or Google Maps better?
Both Google Maps and Waze have some useful features, but they also have their fair share of problems as well. Waze has a larger army of followers who think the app is fantastic and appreciate the voice prompts function, but Google Maps appears to be more dependable, accurate, and provides better real-time traffic. Google Maps also has superior real-time traffic information. Nevertheless, updates triggered problems for both of the apps.