How to Restore Messages on WhatsApp on Your iOS and Android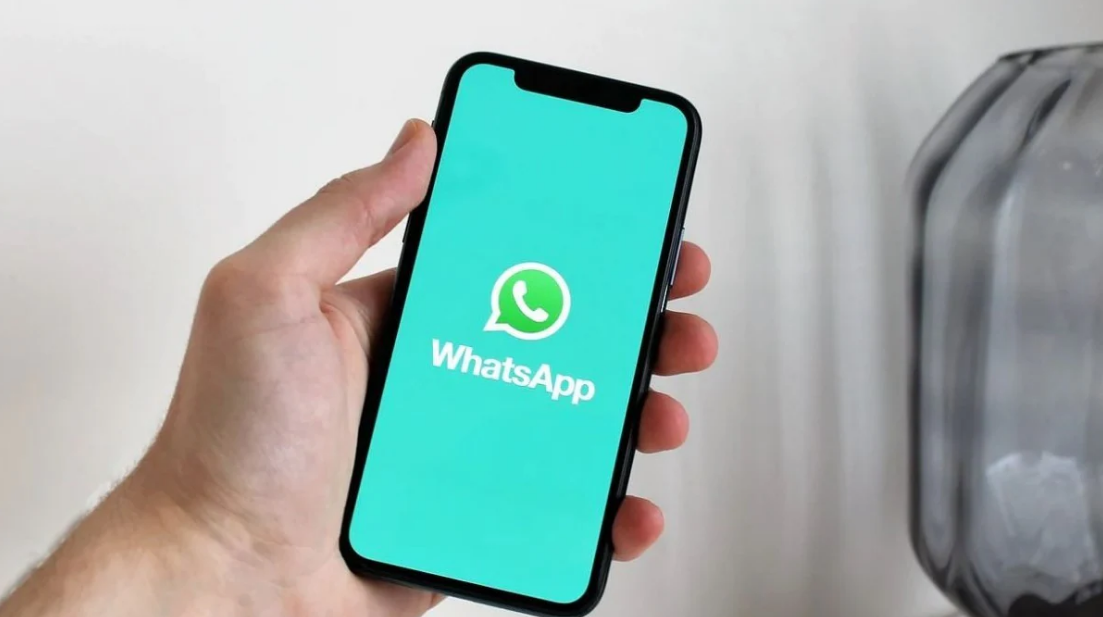 In the case that you are obliged to reinstall the WhatsApp app or are upgrading to a new device, this post will lead you through the process of recovering your previous messages and account information in WhatsApp. If you are interested in reading this article, click here. These instructions can be used on either an iOS device or an Android device when utilizing WhatsApp. So let's get started:
Read Also: How to Encrypt Chat Backups on WhatsApp on Your iPhone
How to Restore Messages on WhatsApp on Your iOS and Android
You are going to need to check a few items before you can begin the process of restoring messages on the WhatsApp app.
Verify that you have saved a copy of your WhatsApp account somewhere else.
Check to see that the phone number associated with your account is also associated with your device.
It is not possible to restore WhatsApp backups created with an alternative account or phone number.
Make sure that the iCloud or Google Drive account is associated with both the device and the account.
When you are ready, proceed with the steps that are listed below.
1. By navigating to Settings > Chats > Chat Backup, you may check to see if a backup of your chats has been stored to either iCloud or Google Drive.
2. Take the time right now to create a backup of your WhatsApp chat history if you haven't already done so, or if you feel the need to create a backup that is more up to date.
3. Remove WhatsApp from your iPhone or uninstall it if you have it installed on an Android device.
4. Download the WhatsApp app from the relevant app store onto either the smartphone you already own or the new smartphone you intend to purchase.
5. Launch WhatsApp, then choose the checkbox to Agree and Continue.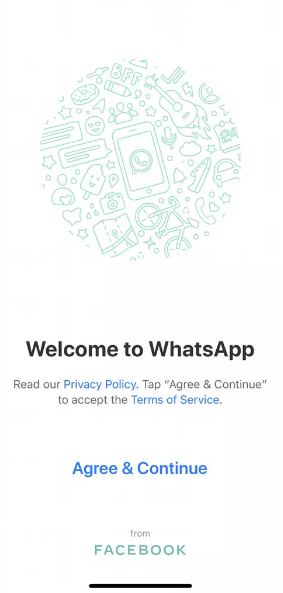 6. You will be prompted by the WhatsApp app to decide whether or not you wish to allow it to send you notifications. Choose between "Don't Allow" or "Allow." It is up to you to decide.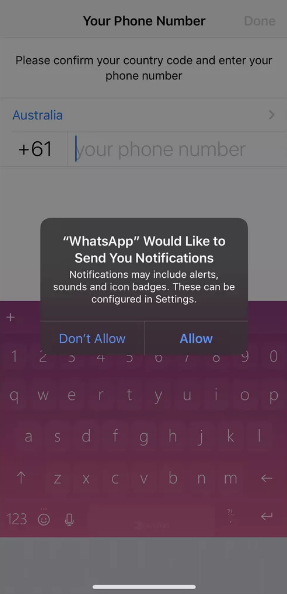 7. Tap the Done button after entering your phone number.
8. Click the Restore History button. Your information will start downloading from the cloud service that is associated with your mobile device shortly. This could take a few minutes depending on how many chat messages you have stored in your backup for WhatsApp as well as how fast your internet connection is.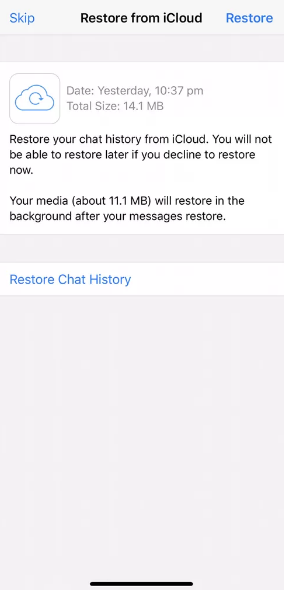 9. To proceed, tap Next.
10. Tap the Done button after entering your name and adding a profile photo.
11. Your WhatsApp account will be completely functional once again shortly.
FAQs
Why WhatsApp couldn't restore chat history?
If you tried to restore messages from WhatsApp but were unsuccessful, the first thing you should do is check your internet connection. For instance, all you have to do to access the settings for WiFi or mobile data on your iOS or Android smartphone is browse to the appropriate menu. From this location, you will be able to check if the device you are using is linked to a reliable internet connection.
Where is WhatsApp backup stored?
The backups of your WhatsApp conversations are kept on Google Drives. You have the ability to modify the time interval at which WhatsApp will save your conversations. Your WhatsApp chat backups have been saved in Google Drive in two separate recent copies.
Are deleted WhatsApp messages gone forever?
When a message is deleted on WhatsApp, it is permanently removed from the app. Nevertheless, there is still a chance of recovering it. Your correspondence will be saved in the cloud (Google Drive or iCloud). Additionally, they will be saved on your smartphone.
Can I see all my WhatsApp backups?
You can view the backups of your mobile device or the texts from your WhatsApp chats in Google Drive, or you can check the status of your backups. You are able to create backups of the following items and restore them if necessary: WhatsApp data. backups for Android-based devices.
Can deleted texts be recovered?
Even if you erase a text completely, it will not prevent you from accessing it later. And in order to recover them, there are standard forensics methods that are utilised by both law enforcement and private investigators.
Can you recover text messages after deleting?
Make use of software for data recovery.
It is possible to access them by utilising data recovery software on your phone to search for and retrieve any content that was previously deleted and that may still reside on your device. Simply conducting a search on Google will bring you a large number of results for data recovery tools compatible with Android-based devices.