How to Save on Animal Crossing – Complete Guide
Animal Crossing: New Horizons is a soothing game that allows you to create your own tropical island paradise on which to unwind. However, the process of creating an island is time-consuming, and it is not quite apparent how to save the game (in order to avoid losing all of your hard work). This tutorial will guide you through the process of saving on ANCH as well as the autosave option.
How to Save on 'Animal Crossing: New Horizon'
If you've spent any time playing ANCH, you've probably already realised that there are no options to fiddle with and that there is no obvious method to manually save your game. We understand if it makes you break out in hives. But don't get too worked up over it just yet. There is a technique to manually save your game, and it is more simpler than you would expect.
The — (minus) button on your left controller is all you need to do to save your game after you're through playing. When you do, the game will prompt you with a message such as "Are you ready to call it a day?" or "Are you ready to call it a day for the time being?" Choose either Yes to save and exit the game or Save and exit the game.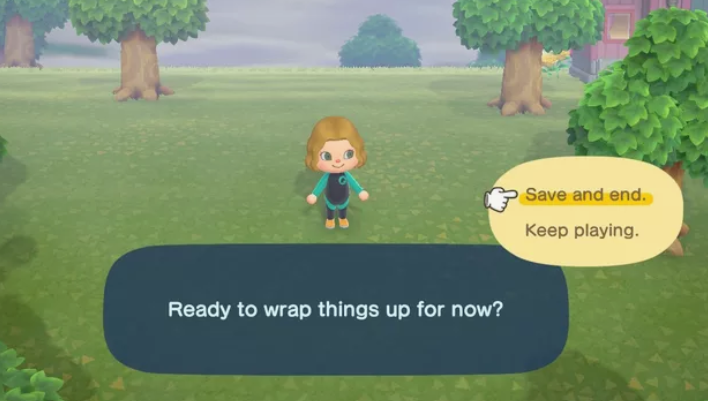 When you restart your Animal Crossing game, you'll be right back where you left off, with no loss of any of your previous progress. However, there are a handful of things you should be aware of while manually saving in Animal Crossing: New Horizons.
When you have friends visiting your island, you will not be able to save your game. You must wait until all of your guests have left before you can save your work. Nonetheless, if your save menu is open, your guests will be unable to depart, therefore you should avoid leaving the save menu open while you have guests.
You will not be able to save without exiting the game. However, you will need to manually save your progress in order to restart the game immediately if you so want.
Have Animal Crossing: New Horizons Save Automatically
If you're not ready to stop the game yet, don't feel obligated to save your progress on a regular basis. ANCH features an autosave option that you don't even have to turn on to save your work. It just saves at regular intervals over the duration of your game session. If you're paying careful attention to your screen, you could see that it's saving. In order to inform you that a save action is taking place, you'll notice a circular indicator in the corner of the screen.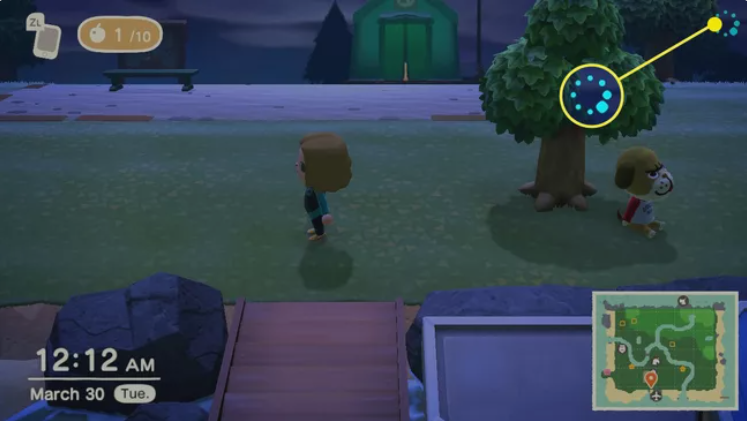 It is possible, however, to manually save at the conclusion of each playing session if you are a creature of habit. This will ensure that you are fully prepared the next time you log into your island.
Read Also: How to change your Xbox Gamertag – Complete Guide
Video
FAQ
What is the best way to make new friends in Animal Crossing: New Horizons?
Enter Dodo Airlines and talk with Orville behind the counter if you want to make friends with other players in Animal Crossing. Inform him that you would want guests. Then, once your friends arrive on your island, you may go into the Nook app and choose Best Friends List > pick the player's name > Request to Be Best Friends with the person you selected.
How do you swim in Animal Crossing: New Horizons?
To go swimming while playing Animal Crossing, you'll need to put on a wetsuit. One may be obtained at the terminal located inside Resident Services. Get ready for the occasion and then proceed to the water, pressing A to plunge in immediately.
What is a bell voucher in Animal Crossing: New Horizons?
A bell voucher is a special item that turns Nook Miles into bells. You can buy bell vouchers from the terminal in Resident Services. One ticket costs 500 Nook Miles and is worth 3,000 bells when you sell it in the shop.