How To Save Pinterest Photos To Camera Roll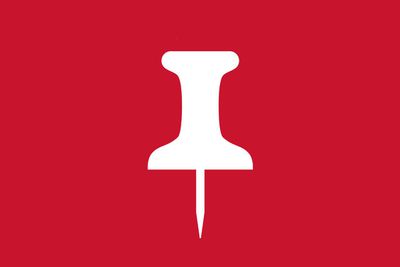 Pinterest is a visual search engine designed to help people find images of things they like, such as interior design inspiration, tasty recipes, and beautiful outdoor spaces. In addition to pinning a Pinterest image to your board, you can also save it to your computer or smartphone and utilize it offline whenever you need.
What you need to know about saving images from Pinterest…
How To Save Pictures From Pinterest On The Web
Because Pinterest's website does not offer a direct download option, you will need to make use of the built-in download capability of your internet browser.
To download an image from the Pinterest website, simply follow these steps: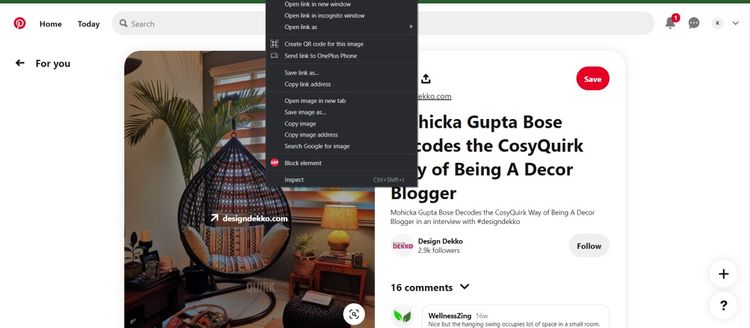 1.Access your Pinterest account by logging in. In the event that you do not already have one, you need first register a Pinterest account.
2.Search for the image you want to download and then right-click on it to save it to your computer.
3.Using the drop-down list, pick the option to Save Image as a last resort.
4.Select the needed folder directory where you want to save the image, and then click on Save to complete the process.
How to Save Pinterest Images on Android
You can download Pinterest images on Android with the help of the Pinterest mobile app.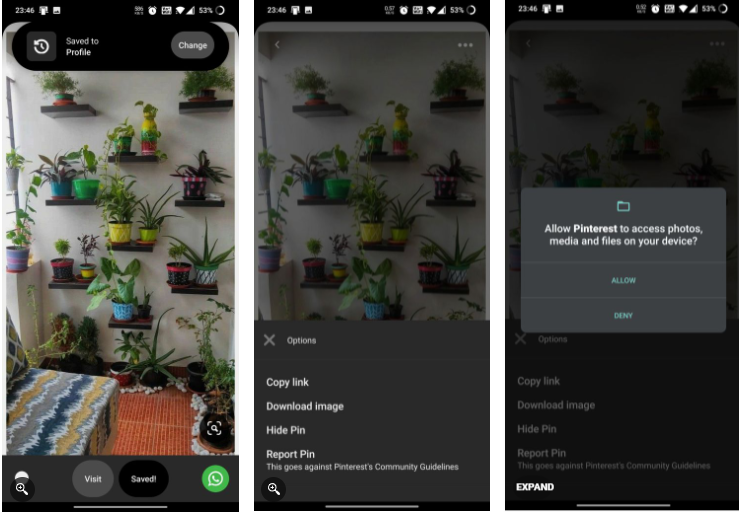 Use the following steps if you already have the app and are logged into it to download an image from Pinterest:
1.Open the Pinterest app on your mobile device and sign in to your account to get started. Enter the image query in the search box and then select the picture you wish to save. Click Save.
2.Following the selection of a photograph, tap the three-dot icon located in the upper left corner of your mobile device's screen.
3.Select Download Image from the drop-down option.
4.You will be prompted by a pop-up message from Pinterest, which will ask for permission to access the gallery stored on your device. Allow the photograph to be saved to your phone's gallery by tapping Allow.
5.A confirmation message will appear at the bottom of the screen when the image has been downloaded, confirming that the image has been successfully saved.
How To Save Pictures From Pinterest On iPhone
Steps for downloading images on iOS are very much similar to Android.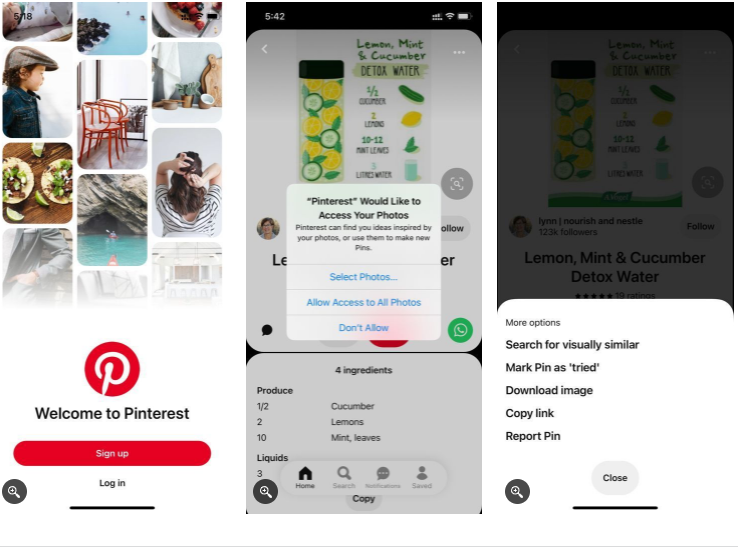 1.To download an image from Pinterest, open the Pinterest app on your iOS device and navigate to the image that you want to save.
2.Once you've discovered the image you're looking for, tap it.
3.To access the three-dotted icon in the top left corner of your smartphone screen, press and hold it for three seconds.
4.Select Download Image from the pop-up menu that appears.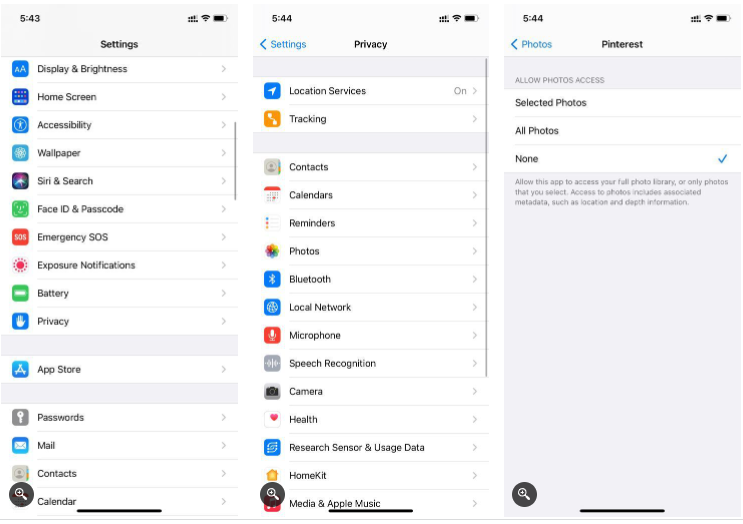 If you see a permission problem message on your iPhone, visit the phone's settings and select the Privacy option. Under privacy, select Photos and then Pinterest from the drop-down menu.
Access to your photos will be granted only after you have granted permission. Select All Photos from the drop-down menu. To be able to download the photos into your device, follow the instructions outlined above.
Video For Better Understanding