Top 5 video games with card mini-games
Do you like playing cards and you would like to enjoy mini-games in conventional video games? These card games are therefore the best games you can find. There are not a lot of videogames of this kind so it is important to play the ones that meet your requirements. All the ratings you will see below are provided by PikachuCasinos, an online casino review service, and they are based on accurate testing and time-consuming analysis.
Caravan – Fallout: New Vegas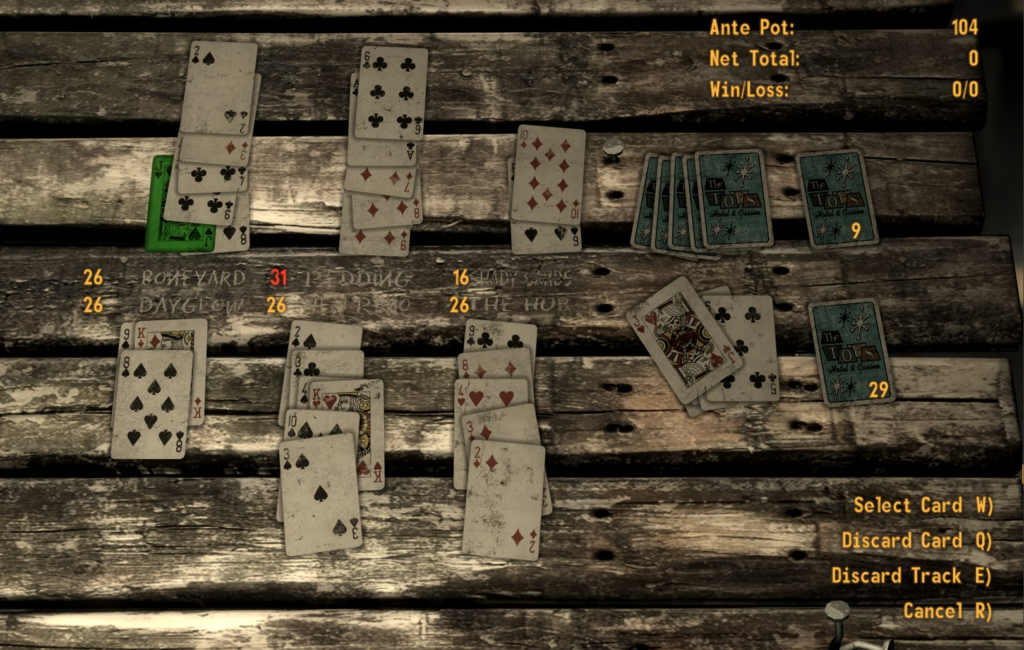 The first game here is caravan and it is used by citizens of Mojave wasteland after the war. It is an interesting game and it is one of a kind. It is focused on loose playing where all cards can be used. Yes, you can acquire any card you like and add it to the deck. The title is present in fallout series and it allows players to use anything they can to gamble. It is designed by caravan guards. For instance, players can use bottle caps, pre-war money and etc. Even if you are looking for the most original casino games for beginners you won't see a game like this. You can play it on your PC while participating in the large video game in question. Thanks to loose playing cards, one of a kind user interface, and strange mechanics, this is the best game of the kind. You can also watch videos with it to learn more about this mini game. The goal of the game is to have a stack of cards called caravan between 21 and 26 without exceeding the number and defeat the opponent.
Three Card Poker – Grand Theft Auto V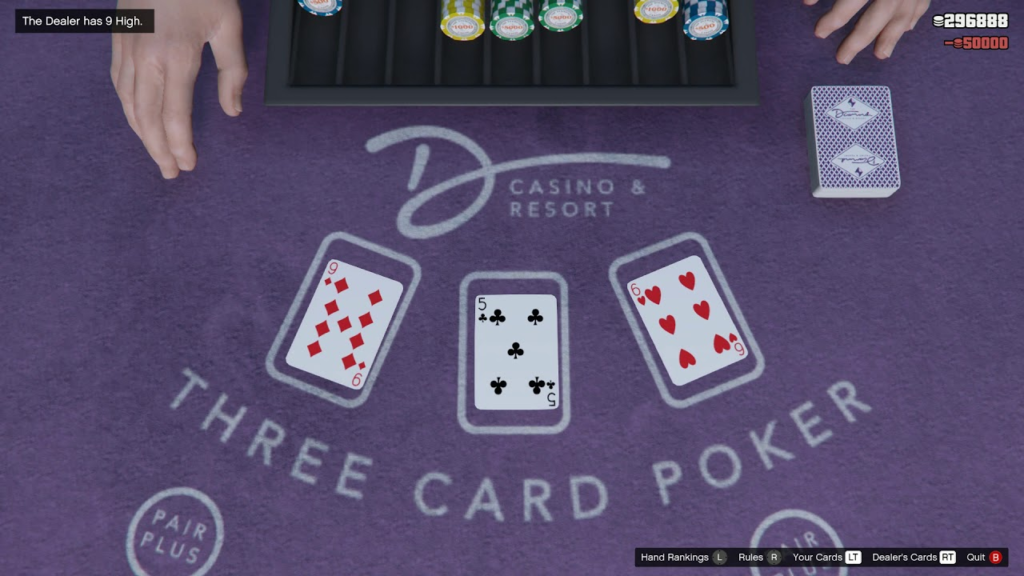 Here is one of the best known games of this kind. You all recall about a casino in GTA V which is not open and running. Well, here you can get inside, purchase a deck for GTA$500 and get chips. You can now play many casino games you like. But, the most appealing is the Three card Poker. This is an impressive strategy card game where you will compete versus a dealer and you need to defeat him. If you fancy a game of Roulette you can enjoy this as well in the aforementioned casino. In terms of rules, Three Card poker is different from other poker variations and according to design, some combinations are not possible. Make sure your round is successful and aim for the highest winning combo. This is one of the top 5 card titles, period.
Gwent – The Witcher Series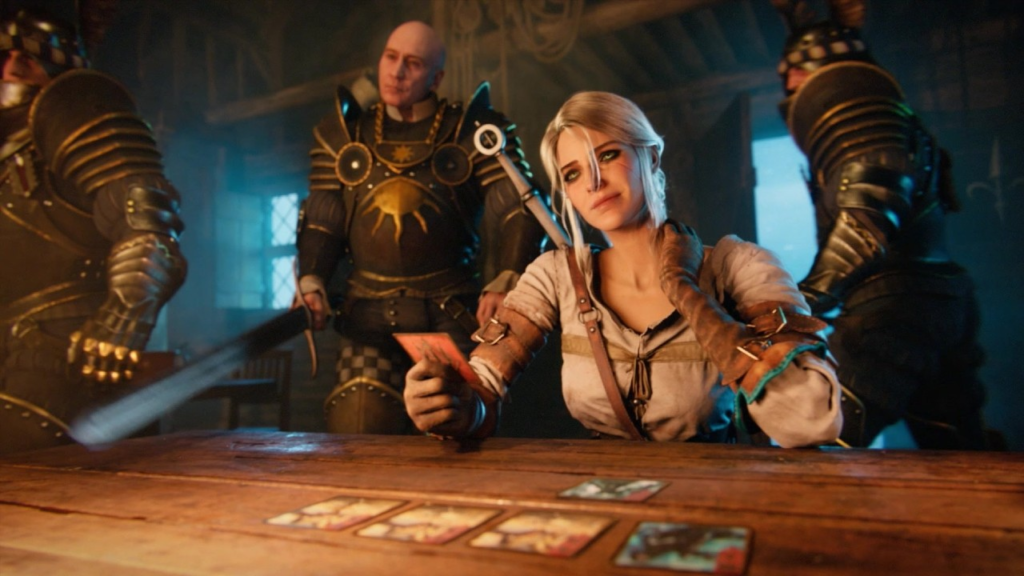 This is a stunning game. There are two gamblers who will get 10 card tiles each. Each one has the strength or the value and the goal is to have the highest possible score. Sounds simple to win? But, gaming here is not as simple as you may believe so it is a wise decision to learn how to enjoy Gwent before you start. The trick here is in three fields called siege, ranged, and melee which transforms the game into something more complicated than anything else. Each one must be placed in a corresponding field. That's why this is one of the minigames like no other. Keep your eye on cd projekt red.
Texas Hold'em – Red Dead Redemption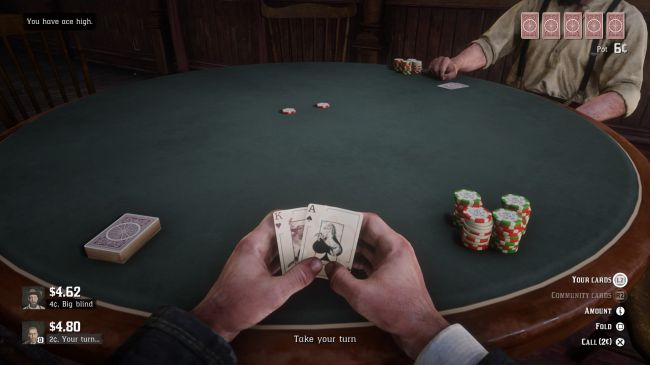 Dead, stunting, complicated and superior are all the words ideal to describe redemption. This is one of the greatest things the world has developed in a long time. Here you can experience Texas Hold'em and you can cheat. The goal is not to be seen. When used correctly will be rewarding but if you don't keep the arrow still, others will notice your shady actions. Playing games can help you have the best time. In a nutshell, this is a traditional poker variation with a bit of a twist.
Pazaak  – Knights of the Old Republic
You may be interested in Gotham racing 2 or better said the project Gotham racing. But, if you like minigames of this kind, you will love Pazaak. In the Pazak two users get 3×3 reel design and tiles which come with 1-10 values. The mission here is to have a score of 20 and it must not exceed this number. If you do, you will lose. This option looks most like a video slot and it is extremely easy to enjoy.
Tetra Master – Final Fantasy IX
Final fantasy viii doesn't have this option. The sequel does and we are happy about it. You have tiles and you have a playing area. The goal is to use what you have and form the strongest combo. Final Fantasy X is also something you will want to learn about if you like this mini offer. This isn't the same as the Triple Triad. You cannot use valuable assets by playing and you cannot transfer anything into the main mode. The purpose is to have fun and relax and interact with different characters.
This is considered to be the most popular of them all and you can even locate various examples all over the web. Yes, you can enjoy this title without the actual development it came with. Of course, 2 users are needed to enjoy the title and only one will be the winner. Some users have been playing this title on a daily basis just because it is so fun and appealing.
Conclusion
All of these titles are ready and available to all of you. Now you can check each one separately and take a spin. Be free to expect a lot of stunning moments while enjoying and you can even become the winner. Don't forget that the main mission is to relax and enjoy not to spend real money etc.