How to Set Alarms on Alexa App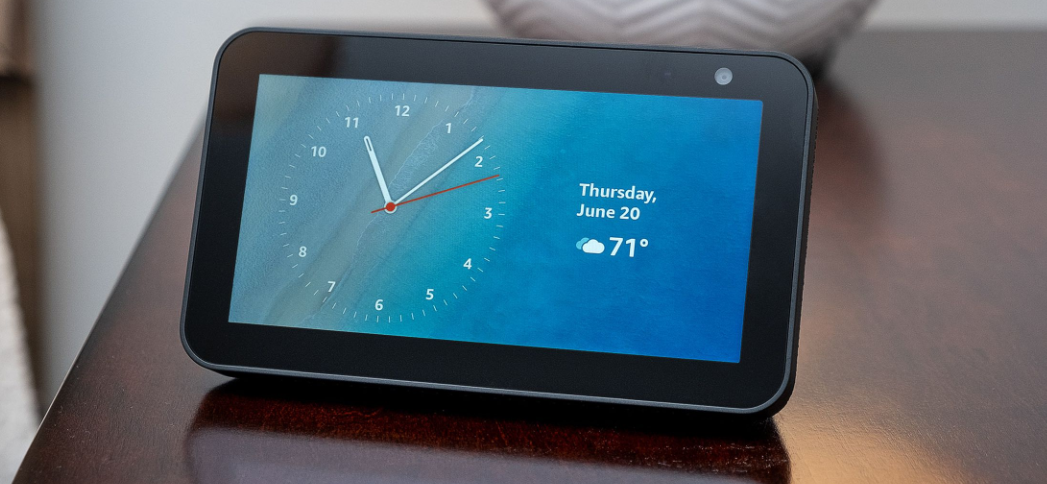 It is possible to set an alarm for a later time in the day using Amazon's Alexa voice assistant, or you can choose to wake up to a certain piece of music or the latest news instead. Alexa's alarm features are rather astounding. The usage of even a single alarm or timer can be helpful in a variety of situations. To use Alexa as your daily alarm clock for waking up or other similar scenarios, however, you will need to set up a recurring alarm instead of using Alexa as your alarm clock. You will learn how to set alarms on the Alexa app by reading the following article:
Read Also: How to Change Name on Alexa App
How to Set Alarms on Alexa App
In addition to being able to give voice commands within the Alexa app, you also have the option to set alarms using Alexa.
1. Tap the three horizontal lines that are positioned at the very bottom of the menu bar to gain access to the More option.

2. Navigate to the menu for the Alarms and Timers.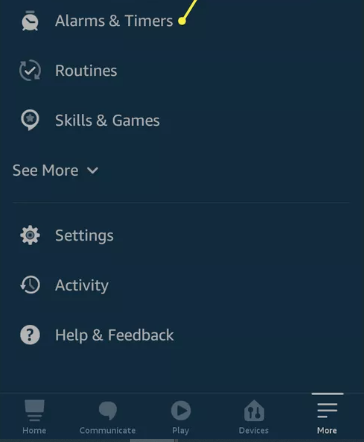 3. To set an alarm, go to the menu and select the Alarms option.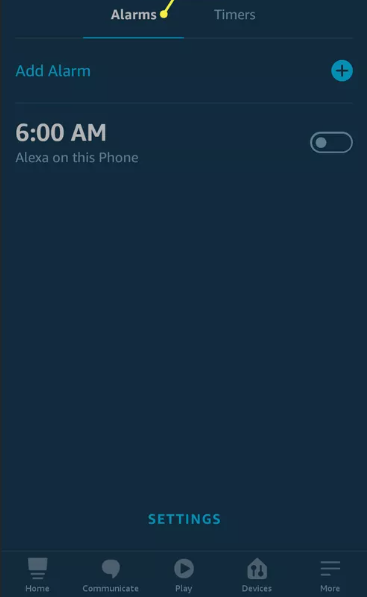 4. Tap the icon labeled "Add Alarm."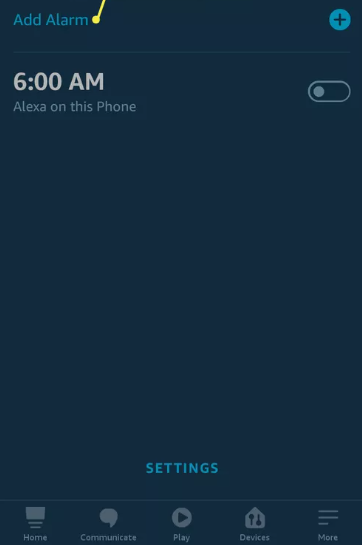 5. Click the Save button in the upper-right-hand corner of the screen when you are finished customizing the time, device, repeat setting, date, and sound of the new alarm that you are setting up. This will complete the process.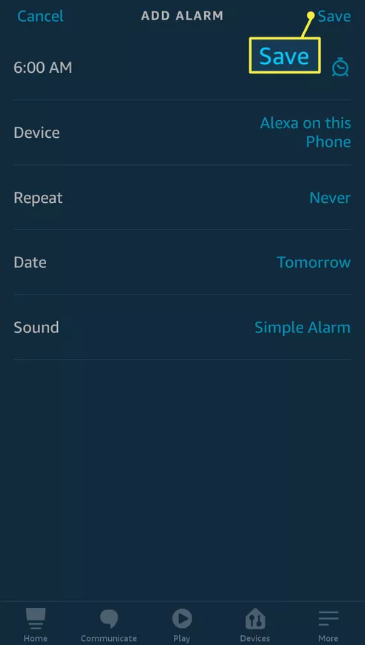 Set an Alarm Connected to Smart Device Activities
You may also instruct Alexa to establish a light alarm for a particular time by saying something along the lines of, "Alexa, set a light alarm for [time] with my [name of smart light]." If you have any smart gadgets that are connected to Alexa, you will be able to do this. Alexa is able to recognize a broad variety of home devices, all of which are compatible with the capabilities discussed here.
Set an Alarm to Specific Music
You can set an alarm with music by telling Alexa, "Alexa, set an alarm for [time] to [music, genre, or song]." The alarm will play music at the specified time. You can ask Alexa to play a wide range of songs, musicians, and other musical acts as long as she is able to identify them.
We recommend going this method if a music alarm is crucial to you because, at the moment, it is simpler to schedule a music alarm with your voice than it is with the Alexa app. If you want a music alarm. Your Alexa will automatically hook up with your Amazon Music account when you first set it up. It is recommended that you change your default account to one of the Amazon music services that you use if you do not currently have any active Amazon music services.
Frequently Asked Questions
Does Alexa have an alarm system?
Alexa can now establish alarm systems and, in some situations, forward smart notifications thanks to Alexa Guard's integration with select home security systems. Make Alexa Guard a part of your home security system by integrating it with a company like ADT, Adobe, Scout Alarm, or Ring Alarm.
Can Alexa set an alarm for every other day?
Say "Alexa, set an alarm" while you're in close proximity to your Echo device. The Echo will inquire as to when you would like the alert to begin sounding. Give your response aloud with the current time. You must specify the number of times you want the alarm to go off. You have the option of selecting once every week on a specific day, weekdays, weekends, or every day of the week.
How long does Alexa alarm for?
If you forget to turn off the alarm for Alexa and keep it on for an hour, it will turn off by itself after sounding its alarm a few times. If, on the other hand, you set Alexa Alarm to play a custom tune or song, the alarm will turn off as soon as the melody or song finishes playing. It is entirely up to you whether you want your alarm to go off for an entire hour or for only a few minutes.
How many timers can I set on Alexa?
Alexa is able to effortlessly handle numerous timers at the same time. Even better, you can give each of your clocks a name with Alexa, so you won't have to try to remember that the Alexa timer set for 30 minutes is for the carrots, while the Alexa timer set for 40 minutes is for the potatoes.
Why is Alexa alarm silent?
It's conceivable that other devices are connecting to your Alexa or speaker system, which could be the reason why the volume is muted and you can't hear your alarm. Replace the wireless earbuds you were using in their carrying case. When removed from their carrying case, earbuds like Apple's Airpods are able to automatically connect to nearby devices.