How to Setup 2FA on Your PS4 or PS5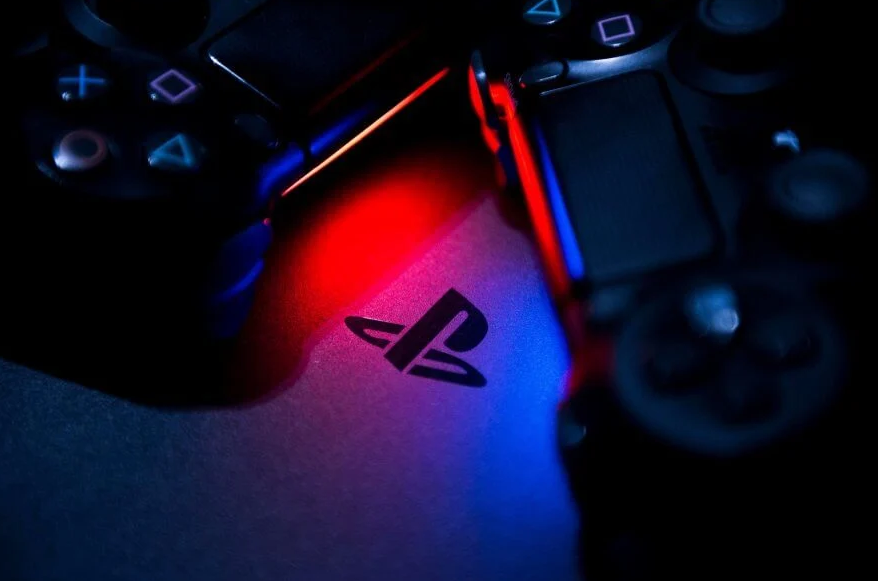 Utilizing two-step authentication, also known as two-factor authentication or 2FA, enables you to add an extra layer of security to your PlayStation Network (PSN) account. This type of authentication can be found on many modern websites. You can access this function by going to the menu that is labelled "PSN account settings." The process of activating or configuring Two-Factor Authentication, often known as 2FA, on your PlayStation 4 or PlayStation 5 device will be walked through in this article. So let's get started:
Read Also: How to Use Scope in PUBG (PS4, PS5)
How to Setup 2FA on Your PS4 or PS5
Both the PS4 and the PS5 have very identical procedures for configuring two-step authentication after it has been enabled. On the PS5, the phrase "Account Management > Account Information" has been changed with the phrase "Users and Accounts." This is the only change. The following screenshots will guide you through the process on a PS4, however if you're working with a PS5, remember to perform the step that was just discussed.
1. Turn on your PlayStation 4 or PlayStation 5 console, choose the account that you wish to enable two-step authentication for, and then go to the "Settings" menu item. Following these steps will enable two-step authentication on either platform.
2. On the screen that follows, choose the "Account Management" option. This section is referred to as "Users and Accounts" if you're using a PS5.

3. In the event that you are not currently logged in, you will be prompted to do so at this time. After you have successfully logged in, pick the "Account Information" option. On the PS5, there is no need to perform this step.

4. Choose the "Security" option.

5. Choose the "2-Step Verification" option at the end.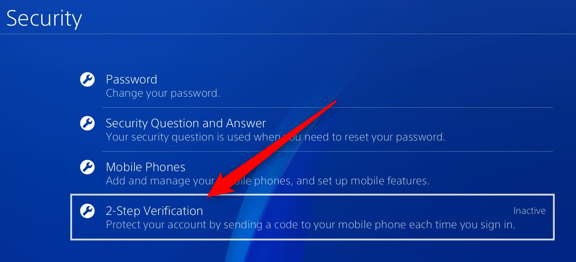 6. You will now be prompted to select the method by which you wish to have the verification code delivered to you. You can do one of two things.
Enter your mobile phone number here to get a verification code sent to your phone by text message.
App Authenticator: In order to acquire a verification code, you should make use of an authenticator app. Some examples of such apps include Authy and Google Authenticator. In order for you to connect here, your authenticator app will need to be used to scan a QR code.
7. Following the selection of the method you like, you will be prompted to enter the verification code that you have  been given. After entering the code, click the "Verify" button.

8. The authentication with two steps has now been set up.
FAQs
Does ps4 have 2-step verification?
Maintain the highest level of safety for your account that you can.
The activation of 2-Step Verification will result in an additional layer of protection being added to your account. Both the PlayStation 5 and the PlayStation 4 consoles are compatible with this feature.
What is 2FA on PlayStation?
You can add an additional layer of protection to your PlayStation Network (PSN) account by using two-step authentication, often known as two-factor authentication or 2FA. This feature can be found under the PSN account settings menu. Either your PlayStation console or your web browser can be used to set up two-factor authentication.
Why is 2-step verification not working PS5?
It's possible that there's an issue with the configuration for 2-Step Verification. When attempting to set up 2-Step Verification, if you receive this error message, it is possible that the Sign-In ID for your PlayStationTMNetwork account is shared with one of the other services provided by Sony Group. Unlink the Sign-In ID, and then make another attempt to set up the 2-Step Verification.
Why can I not enable 2FA?
The time on your Google Authenticator app not being synced correctly is the most typical cause of problems with 2-factor authentication.
Can Fortnite 2FA expire?
With multi-factor authentication (MFA), accessing your Fortnite account needs not only the input of your username and password but also a security code that is only valid for a certain amount of time and can only be entered once.