How to Turn on Location Services on a Mac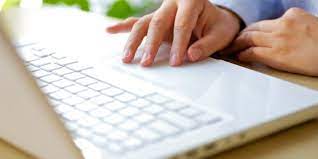 To run at their peak capabilities, many websites and programmes rely on the geographic location of your Mac to function properly. Your location can be determined via Wi-Fi even if your Mac does not have a GPS chip. Your IP address can be used to determine your location. It is just a matter of confirming that Location Services are enabled on the device in question. If you accept your Mac's location services, you will have access to maps, weather, and the ability to find a nearby business or restaurant, among other benefits.
For software such as Find My Mac, which hunts down your Mac in the event that it goes missing or is stolen, this feature is very handy. Alternatively, if you have privacy concerns and do not want your location to be recorded by other parties, you may use Location Services to turn off your location tracking.
Read Also: How to Turn on Private Browsing on a Mac
How to Turn on Location Services on a Mac
1. Click on the Apple symbol in the upper left corner of the screen to open the Apple menu.
2. From the drop-down menu, select "System Preferences."
3. From the drop-down option in the top row, select "Security & Privacy."
4. From the drop-down menu, select the "Privacy" tab.
5. To secure the window, click on the padlock icon in the bottom-right corner of the window. In order to proceed, you will be required to authenticate by entering your computer ID and password in the respective boxes.
6. The ability to toggle and modify Location Services is available once all of your information has been entered.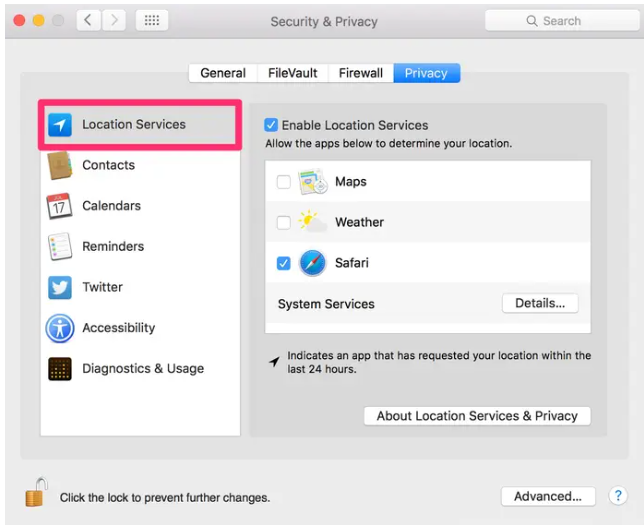 7. "Enable Location Services" may be found in the drop-down menu on step 7.
8. You have now completed the process of enabling location services on your MacBook.
9. To disable location services, follow the steps given above, click the padlock, and then uncheck the box next to "Enable Location Services."  
10. You can also select which programmes or services are permitted to access the location information stored on your Mac using this menu option.
Video
Additional FAQs
How Does the Mac and Associated Applications Track My Location?
Mac tracks the location of your device using information gathered from many sources, including GPS, Bluetooth, Wi-Fi hotspots, and cell tower location information. If you have Position Services enabled on your Mac device, this means that third-party apps will be able to collect information about your device's current location as well.
Will Changing My Location Change My IP Address?
With ExpressVPN you will be able to mask your IP address and access the internet from a different IP address if you use it to shift your location online. What exactly is the technique for accomplishing this? In the world of the internet, an IP address is a number that is unique to every device that is connected to the internet. These addresses, which are made up of a sequence of discrete, unique numbers, are necessary in order for devices connected to the internet to communicate with one another. It is possible to track the location of your device, as well as the activities you engage in online, using the Internet Protocol (IP) address.