How to Unblock Someone on Facebook Messenger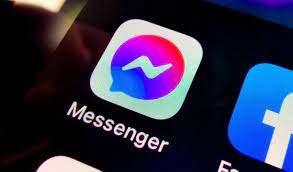 In the Messenger app for Facebook, you only need a few taps to block someone, and the same number of touches will allow you to unblock them again later. In order to do this, you will need to navigate to the "People" area of the options for this app by clicking on the picture of your profile. After scrolling through the menu options, you may block and unblock friends by either selecting a name from the list of users or doing a search for a certain individual.
It is essential to keep in mind that blocking somebody on Messenger does not automatically block them on Facebook as well. Although you may examine both of the options in the same location, the two do not perform the same functions. Removing a person on Facebook removes them as a friend on Messenger in addition to blocking them on Facebook, but blocking a person on Messenger merely prevents the individual's calls and messages from reaching you. It is extremely similar to the process of unblocking someone. The procedure is as follows.
Read Also: How to Change Password on Messenger
How to Unblock Someone on Facebook Messenger
1. Launch the Messenger application located on your mobile device.
2. To view your profile, navigate to the top left corner of the screen and tap the circle containing your profile image.

3. Clicking this will open the information of your profile. To access the "Preferences" section, scroll down until you reach it.
4. Select the "People" tab.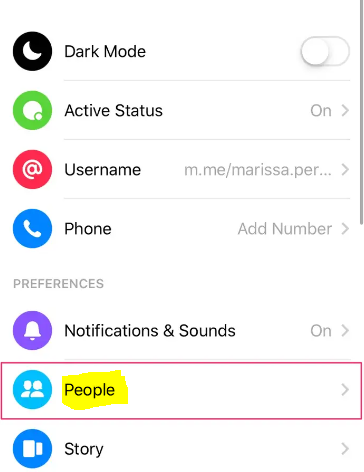 5. Select the "Blocked" tab. On the "People" page, this is the final available choice.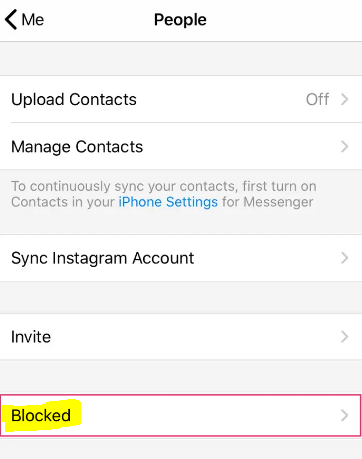 6. Just above the option to "Add someone," you'll see a list of people whose access you've restricted, along with the date on which you did so. Simply unblock the person by tapping on their name in the list of blocked users.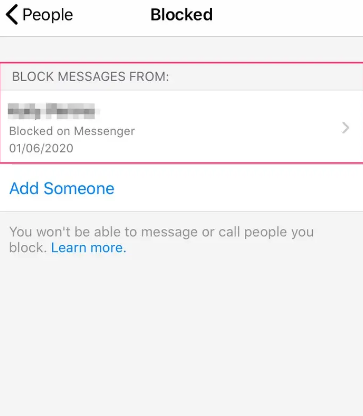 7. Select "Unblock on Messenger" from the menu.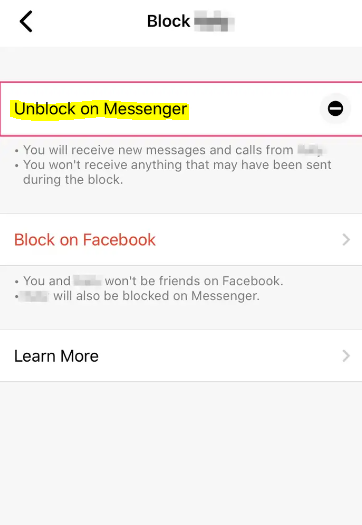 8. When you click the Unblock button, a pop-up window will open to confirm your choice. To finish the process, tap the "Unblock" button.
FAQs
Why can't I unblock someone on Messenger 2020?
If you have completed the procedures in the previous section, but the button to "Unblock Messages and Calls" is still greyed out, this indicates that you have blocked the person on Facebook in addition to only their messages and calls. You can reestablish communication with the other person by selecting the "Unblock on Facebook" option from the drop-down menu on Facebook.
Why can't I unblock someone on FB Messenger?
Tap on your profile photo, which is located in the upper left corner of the Chats screen. Select "Privacy" from the available menu options. After that, select Persons > Blocked people from the menu. You can unblock a person by using the Unblock button that is located next to their name.
What happens if you block someone on Messenger?
When you block someone on Facebook Messenger, they will no longer be able to communicate with you through desktop Facebook chat or Messenger. This information comes from Facebook. Moving forward, they will no longer be able to phone you or send you messages via Messenger or a chat.
What happens if you unblock someone on Messenger?
When you unblock the person who is blocking you, all of the limits will be lifted, and you will once again be able to engage with that person on Messenger. This indicates that you are able to send them messages and phone calls, as well as read their online status and tales.
Can someone still see your message after you block them?
After you block someone, they will no longer be able to send you messages; however, you will still be able to view any previous chats, unless you remove them. If you are being bullied or harassed online, it is in your best interest to keep evidence for official reports, as recommended by many authorities.