How to Unlock Agents in VALORANT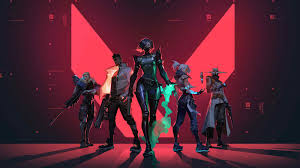 If this is your first time starting up VALORANT, you might discover that your agent pool is on the smaller side than usual. The smaller the character pool is to begin with, the easier it is for players to concentrate on learning the fundamentals of the game. However, players will eventually become curious about other agents and want to test them out to see whether they prefer any of them. There is, fortunately, a means to unlock other agents; however, you should be prepared to put in some grinding time.
Read Also: How to Add Friends in Valorant
How to Unlock Agents in VALORANT
If you, like other players, are having trouble deciding which agent to unlock, you may get a feel for each of the playable characters' talents by trying out each of them in training before purchasing them. Players who have spent a significant amount of time grinding and are interested in unlocking their first agent may find that learning more about the meta game is beneficial. Unlocking the greatest agents first can help players go up VALORANT's ranked ladder more quickly, as certain agents will have a higher win rate compared to others due to the talents they possess.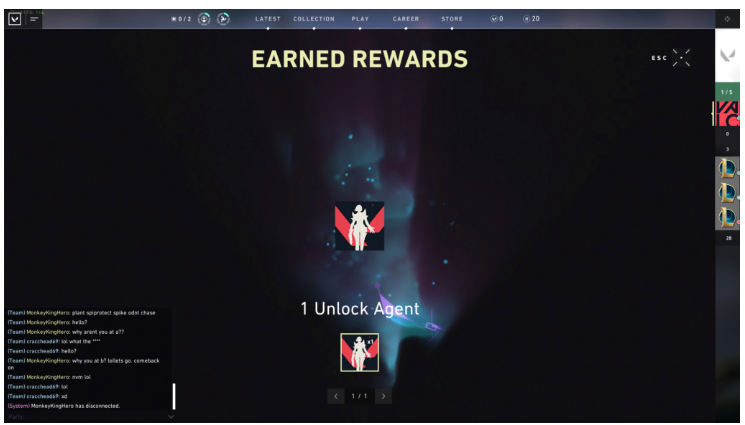 As you progress through the game normally, you will be rewarded with the opportunity to unlock a free agent at certain points along the way. VALORANT grants players the ability to unlock an agent of their choosing at level five and level ten automatically.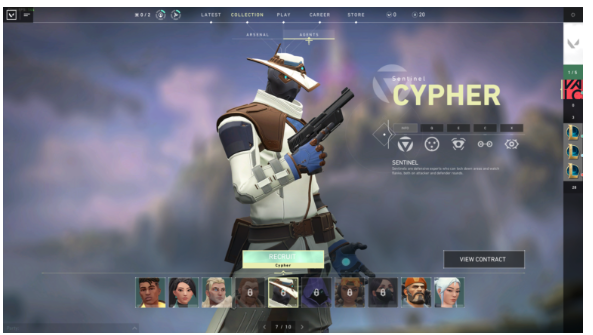 After reaching level five or receiving an agent reward, you will need to navigate to the Collection tab of the main menu and then select "Agents" from the drop-down menu that appears. Select the playable character you'd want to have access to, then use the unlock token you were given to finish the procedure.
In order to gain access to the remaining agents, you will need to:
Proceed back to the section for the agents.
Simply choose the agent whose contract you'd want to activate and then click the "Activate" button to get the ball rolling.
After the term of an agent's contract expires, the agent will be open for business on a permanent basis.
Any gameplay mode is suitable for completing these contracts.
In order to take on a new contract, you will first need to raise the level of your currently active contract to level five.
After that, and only then, will you be able to begin a new contract in order to release a new agent.
Players also have the option of using 1000 VALORANT Points (VP), which are a form of in-game currency that can be purchased with real-world cash. If you have enough VP on your account, you can skip the step of activating a contract and go straight to making a purchase by clicking the button that says "Purchase." When it comes to unlocking all of the agents, spending money on a few of them can cut down the total amount of time it takes by a significant amount. Given that Riot publishes agents in conjunction with content patches, it could be a good idea for new players to unlock a few agents with VP in order to become caught up with the rest of the community.
Video