How to Unlock Ramatta in Overwatch 2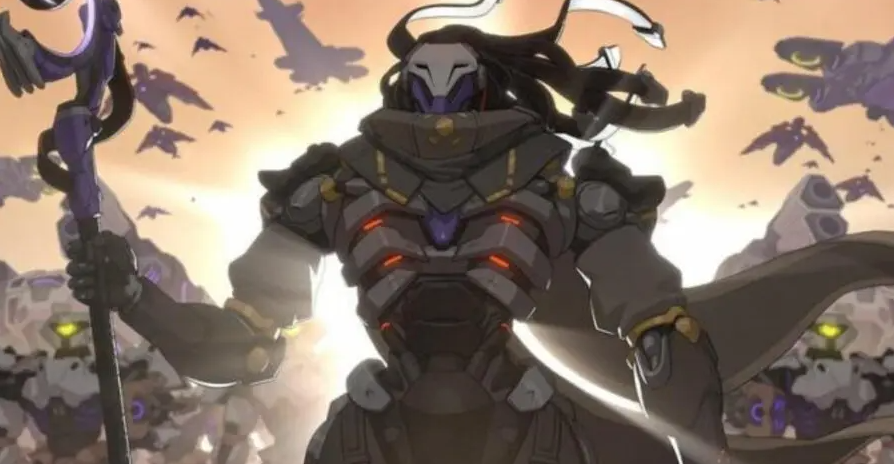 The second season of Overwatch 2 has begun, bringing a brand-new hero to the game. Many players will definitely be interested in using that hero, a tank by the name of Ramattra. Starting on December 6, Ramattra will be accessible in Overwatch 2. Here is how to locate him. The most recent playable hero to appear in Overwatch 2 is Ramattra. He has two forms and is a tempo tank. Reading this guide, you can learn how to unlock Ramatta in Overwatch 2. Consequently, let's begin:
Read Also: How to Save Highlights in Overwatch 2
How to Unlock Ramatta in Overwatch 2
During Season 2:
Players who want to obtain Ramattra during Overwatch 2 Season 2 have two choices, both of which revolve around the Battle Pass. The first of these choices is to pay 1,000 Overwatch Coins for the Battle Pass Premium. For those unaware, this amount of Coins costs about $10, and those who choose the first route will have immediate access to Ramattra.
Alternatively, after completing the Season 2 Battle Pass in Overwatch 2, players can unlock Ramattra for free by reaching Tier 45. Notably, free-to-play users had to achieve Tier 55 before receiving Kiriko, the hero initially made available through the Season 1 Battle Pass. This should appease players discouraged by the grind in Season 1 because the road to unlocking Ramattra should be shorter than the road to unlocking Kiriko.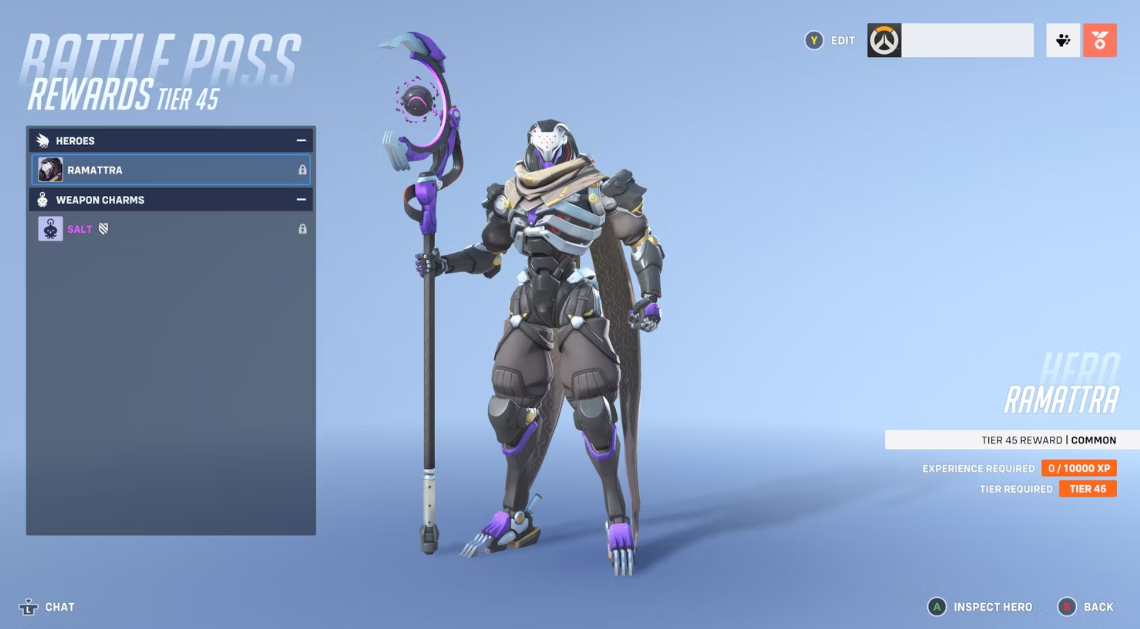 It is also important to note that the arrival of Season 2 in Overwatch 2 has simplified some of the weekly challenges, which should help accelerate the unlocking of the new hero. That being said, free-to-play users shouldn't be under the impression that it won't take them very long to unlock Ramattra without having to pay real money.
After Season 2:
While it is currently impossible to give specific information regarding how Ramattra will be acquired after Season 2, it is reasonable to believe that the possibilities will be comparable to those available for Kiriko after Season 1. As a result, players can anticipate having two options for accessing Ramattra after their Battle Pass expires. The first option is to buy the hero from the in-game store, where he will probably set you back 900 Overwatch Coins. The second is to accomplish a series of Overwatch 2 challenges that will probably center on using his equipment and defeating other Tanks.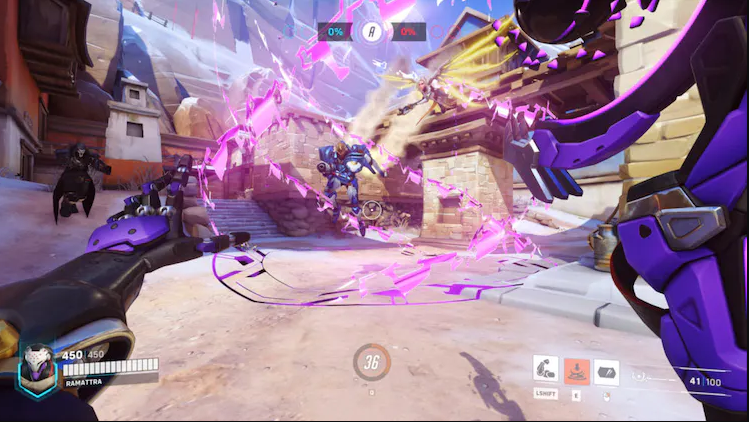 FAQs
What level do you unlock Ramattra Overwatch 2?
Ramattra, the newest hero in Overwatch 2, was widely lauded as the first pay-to-win hero on websites and forums. He was accessible through the contentious Battle Pass system, but only very late in the game—at level 45.
Can you unlock Ramattra for free after Season 2?
As a result, Ramattra will be immediately available to anyone who purchase the premium battle pass for Season 2. Ramattra can be unlocked by advancing to Battle Pass Tier 55 for players that follow the game's free battle pass path.
Will Rammatra be free?
Ramattra can be purchased through the in-game store. They will be sold separately, along with "Starter Packs" that feature the Hero and a few Skins or other cosmetics. They can also be unlocked by completing their Hero Challenges if you don't want to spend the money to do so.
Do ow1 players get Ramattra for free?
Ramattra can only be unlocked if you have leveled up your free battle pass to tier 45 if you haven't purchased the premium battle pass. The tank is simpler to obtain than his predecessor, Kiriko, who was available to free battle pass holders at tier 55.
Why is Overwatch 2 locked characters?
Players whose accounts have never owned Overwatch are the target audience for this. According to information we've got, some players who acquired Overwatch before the release of Overwatch 2 are going through the new player experience, which necessitates them unlocking several heroes they previously had access to.