How to Update Google Chrome on Your PC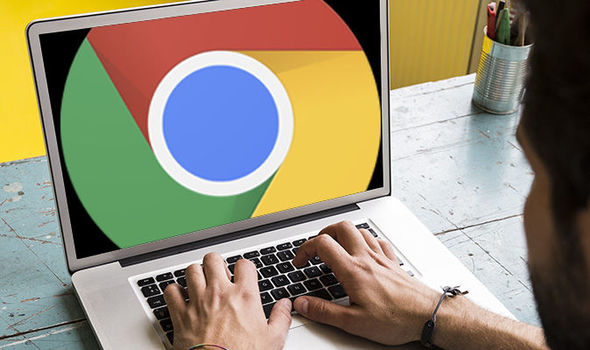 Chrome is updated with major new versions every six weeks, and security fixes are released even more often than that. Chrome generally downloads and installs updates automatically, however it does not automatically restart the browser when the updates are completed. Here's how to check for and install updates as soon as they become available.
Read Also: How To Transfer Video From PC To iPhone
How to Update Google Chrome on PC
However, even though Google Chrome is downloading and preparing updates in the background, you will need to restart your browser in order for the upgrades to take effect. The fact that some users leave Chrome open for days—or even weeks—could mean that the update is sitting around waiting to be installed, putting your machine at danger.
Click the three-dot menu icon in the top-right corner of Chrome on Windows, Mac, or Linux, and then hover your mouse cursor over "Help" until the option "About Google Chrome" is highlighted. Chrome's location box may also be accessed by typing chrome:/settings/help into the box and pressing Enter.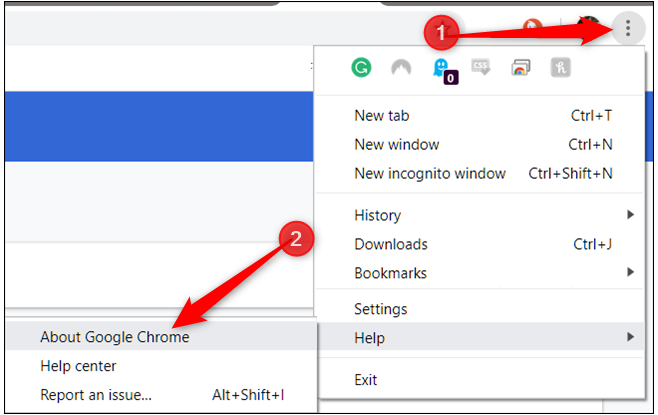 As soon as you view the About Google Chrome page, Chrome will search for any available updates and download them as quickly as possible.
If Chrome has already downloaded and is awaiting the installation of an update, the menu icon will change to an up arrow and take on one of three colours, depending on how long the update has been available: red, yellow, or orange.
Green: An update has been available for two days
Orange: An update has been available for four days
Red: An update has been available for seven days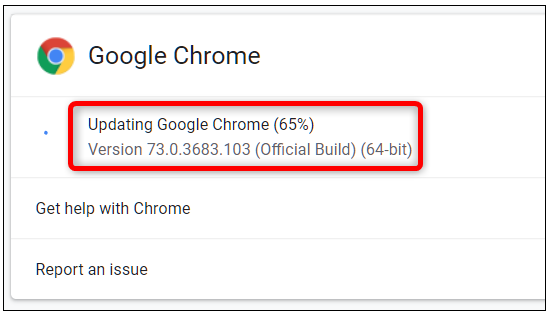 To complete the update process after the update has been installed (or after it has been waiting for a few days), select "Relaunch" on the main menu bar.

Close the About Google Chrome tab if you'd like to wait until Chrome has been restarted and then complete the job you're currently performing. Chrome will automatically download and install the update the next time you close and reopen the browser.
When you reload Chrome and the update has completed its installation, go back to chrome:/settings/help and confirm that you are running the most recent version of Chrome on your computer. If you've already installed the most recent updates, Chrome will display the message "Google Chrome is up to date."

Video
FAQs
Does Chrome automatically update on PC?
Updates are carried out automatically.
Chrome checks for new updates on a regular basis, and if an update is available, Chrome immediately installs it when you shut and reopen the browser. Chrome is free to use.
Why can't I update my Chrome?
Relaunch the Google Play Store app and see if you can get the Chrome and Android System WebView apps to work properly again. The Play Store application may take a few moments to load after we have cleaned the stored data on the device. Otherwise, clean the cache and storage of the Google Play services as well, if that does not solve the problem.
Why is my Google feed not updating?
Check your WiFi connection: If there is an issue with the Google news feed not refreshing, it is likely that your wireless connection is the source of the problem. To see if it's functioning, attempt to get fresh stories on your Google news feed by launching the app and sliding down the screen on your device. This refreshes the news stream on your computer.