How to Update Sea of Thieves on PC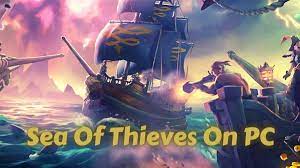 Sea of Thieves is an action-adventure game that was released on March 20, 2018. The game is available for Xbox One and PC, and it can be played in both singleplayer and multiplayer modes. Sea of Thieves has received mixed reviews from critics, but many players have enjoyed the game. If you are one of those players who have been enjoying Sea of Thieves and would like to continue playing it, then you will need to keep your game up to date. In this article, we will show you how to update Sea of Thieves on PC.
Read Also: How To Connect Sea Of Thieves To Twitch
How to Update Sea of Thieves on PC
If you are playing this game using Steam, updating is a simple process that can be completed through Steam. If you got the game through the Microsoft Store, however, it has a different method to update. This is due to the fact that when you start the game, it will claim that there is a version discrepancy, and you will not be able to update from that screen. As a result, you will need to exit the game and head to the Microsoft store, as depicted in the following image.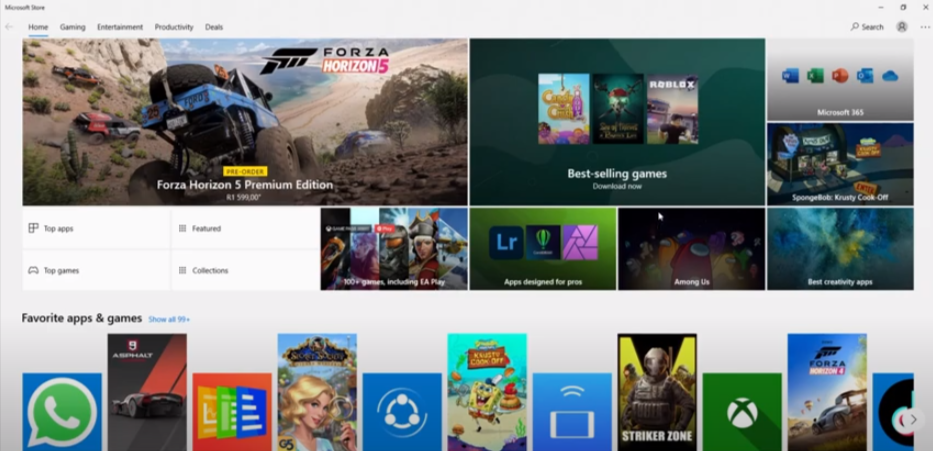 You may upgrade your Sea of Thieves game by selecting the "Downloads and updates" option from the menu that appears after you click the three dots that are located in the upper right corner of the screen.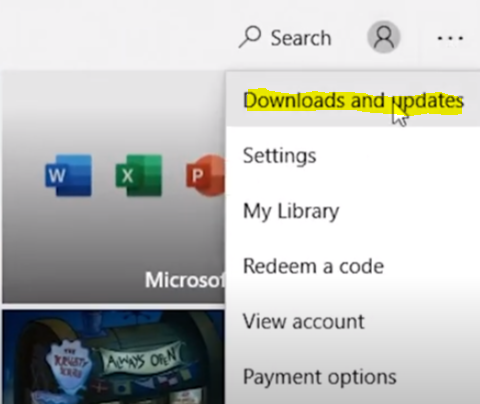 When you do so, a new window will pop up, and you will need to look for and select the "Get updates" button that is located on the upper right side of the screen, as demonstrated in the image that follows.

After clicking on it, you will be able to view the updates for all of the installed apps, and if an update is available for your game, it will begin downloading the update immediately after you click on it. You are need to wait until the download and installation are completed in their entirety. After the installation is complete, you may begin playing the game and have fun with it.
FAQs
Does Sea of Thieves Get updates?
Sea of Thieves' content updates typically include time-limited events and new cosmetics, as well as the addition of new game features for players to experiment with. The Content Updates can be categorised into a wide variety of subcategories. Major Content Updates bring a wider variety of modifications to the game and are frequently centred on the introduction of new events with a strong focus on lore.
How do I fix version mismatch Sea of Thieves?
If you want to fix the BeigeBeard problem, you will need to check for updates, as this indicates that your client is not up to date. This is the reason why you will see a message saying that there is a "game mismatch." This occurs anytime Rare issues a new update for the game and you have not yet downloaded and installed the update on your computer.
Where can I update Sea of Thieves?
the Microsoft Retail Outlet Store
You can try to force an update for Sea of Thieves to download by going to the Microsoft Store and looking for the game there. This is the first method available to you. According to the information provided on the official support website for Sea of Thieves, after you locate the game and click the Sea of Thieves product page, the game should begin updating automatically.
Why can't I update my games on Steam?
Download problems can occasionally be caused by servers in a particular region being too sluggish, overloaded, or suffering from a hardware failure. It is recommended to make a momentary transition to a new download location in order to make advantage of a different group of content servers. Steam > Settings > Downloads > Download Region is where you change the download region.
Is Sea of Thieves still active 2022?
Sea of Thieves is maintaining its position within the top 100 most popular games on Steam, a position that it held in January as well as it continues to maintain its current standing. To this point, there are more than 250,000 people actively participating in this game. For a game set in 2022, this constitutes a respectable number of active users.