How to Update WhatsApp to the Latest Version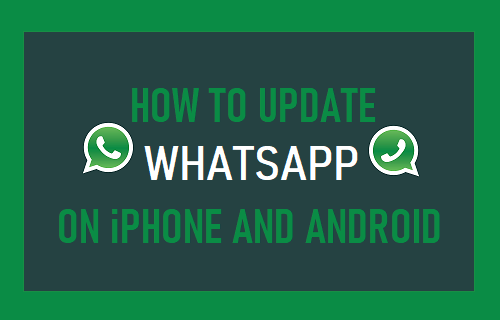 Many people who are seeking to communicate with one another find that the instant messaging programme WhatsApp, which is the most popular of its kind in the world, is a big assistance. Having said that, it is essential to ensure that it is always up to date, regardless of whether you are utilizing it on an iPhone or an Android device. This guide will walk you through all you need to know in order to upgrade WhatsApp on your mobile device.
Read Also: How to Archive a Chat on Whatsapp
Why Do I Need to Update WhatsApp?
It is essential to frequently update WhatsApp, just as it is with any other piece of software. Even though WhatsApp has a relatively solid security system, there is still a possibility that it could be exploited. This can lead to a variety of problems, ranging from concerns about users' privacy to the programme just crashing too frequently.
Occasionally, new features will also be incorporated so that you may take advantage of additional possibilities when conversing with your pals. It is always to one's advantage to update. On the bright side, the download of a WhatsApp update on your mobile device usually doesn't take too long to finish.
How to Update WhatsApp on iPhone
You won't have any trouble keeping WhatsApp on your iPhone up to date. The steps that need to be followed are as follows.
1. Launch the App Store on the iPhone you're using.
2. Tap your profile image.
3. Tap the Update button next to the WhatsApp Messenger app after scrolling down to the Updates section.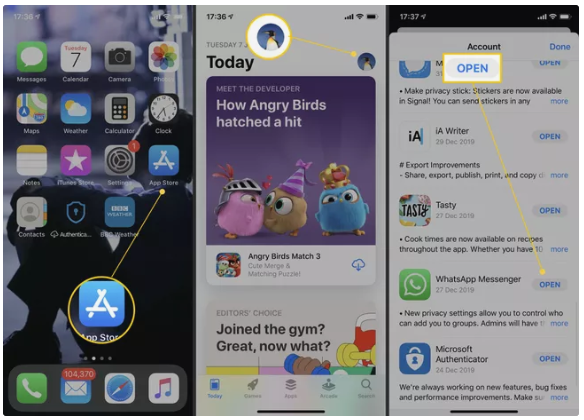 4. Wait for the update installation to finish before continuing.
Video
How to Update WhatsApp on Android
It is quite simple to update WhatsApp on Android, just like it is pretty simple to update it on your iPhone. Here is the information that you require.
1. Select the Google Play Store option.
2. Select Hamburger from the drop-down option.
3. Select the My Apps & Games option.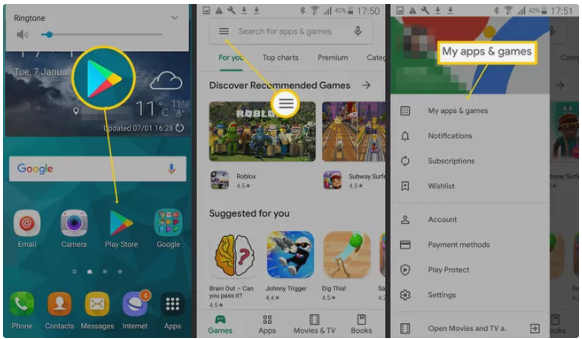 4. To update WhatsApp Messenger, tap the Update button next to the app.
Video
FAQs
Why is my WhatsApp not updating?
If you are unable to upgrade WhatsApp, you could try deleting the cache and data from the Google Play Store. Access the "Apps" option by going to the "Settings" menu. Choose "Google Play Store" from the list of available apps, and then select the "Storage" option from the menu that appears. Tap the "Clear Cache" button, then tap the "Clear Data" button after that.
What happens if I don't update WhatsApp 2021?
In the event that you do not accept the upgrade, WhatsApp will not erase your account. Bear in mind that apart from this, our previously established policy on inactive users will continue to apply. We ask that you rethink your decision to remove your account on Android, iPhone, or KaiOS if you have one of these devices.
Why is WhatsApp out of date?
It's possible that the app won't be able to recognise your current date and time settings if you're using an older version of WhatsApp. In addition, if you are utilising an older version of Android, it is possible that the date and time settings that you have selected are incorrect. First, open the Play Store app, then search for "WhatsApp," and last, update the application.
What is the latest version of WhatsApp?
13.5 is the most recent update to the Whatsapp app.
Why is WhatsApp asking for updates?
In accordance with the new policy, WhatsApp will inquire as to whether or not it has your consent to share data with Facebook and Instagram. When you accept the terms of service, Facebook will have more information about its users than it did in the past.
Why you should not use WhatsApp 2021?
Concerns concerning the users' right to privacy According to Ashley Simmons, who is the founder of avoidthehack!, a website that promotes online privacy and security awareness, the privacy policy of WhatsApp is horrible for the privacy of its users. It is necessary to share your data with Facebook, it does not provide encryption for chat backups, and it "mines" the metadata of the messages you send and receive.