How to Use a PS5 Controller on Xbox Series X or S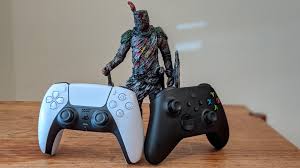 Is it possible to utilize a PlayStation 5 controller with the Xbox Series X and Xbox Series S consoles? Yes, you can, but because Microsoft's Xbox Series X and S consoles do not come pre-installed with compatibility for Sony's PS5 DualSense controllers, you'll have to use one of the two workarounds described below to do this.
Read Also: How To Crossplay Halo Infinite PC Xbox
How to Use a PS5 Controller on Xbox Series X or S
Method 1: Connect a PS5 Controller to Xbox Series X With an Adapter
The most efficient method of using your PlayStation 5 controller for Xbox Series X and Xbox Series S games is to utilize an adapter or converter that has been specifically built for this purpose. Similar to how you would use a power adaptor while travelling, these function in a similar manner. The adapter has two ends: one that connects to your video game system and the other that links to your controller, which can be either USB or Bluetooth.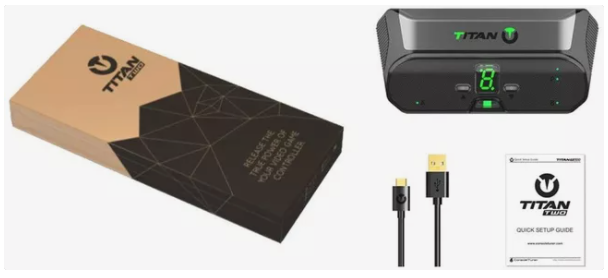 Using the adapter, you would be able to connect your PlayStation 5 DualSense controller to your Xbox Series S or X console in this situation.
Controller adapters and converters enable you to use your controllers on most video game consoles while still being able to play games on your television as you would normally do on your computer or laptop. Titan Two is a well-known adaptor that works with PS5 and Xbox Series X and S consoles and controllers, among other things. Cronus Zen is another possibility, however we don't expect complete Xbox Series X and PlayStation 5 support to be available until the middle to late of 2021.
Method 2: Play Xbox Series X Games With a PS5 Controller via Xbox Cloud Gaming
Previously known as Project xCloud, Microsoft's Xbox cloud gaming service enables users to stream Xbox Series X video games from Microsoft's servers straight to their computer or smart device.
The great thing about Xbox cloud gaming is that you can use practically any controller you have attached to your device to play the video game after it has begun streaming to your device. Because of this, DualSense controllers for the PlayStation 5 may be used with smartphones and tablets running on Android and iOS platforms. The PlayStation 5 controller may also be used to connect to computers running Windows or Mac OS X without the need for any extra hardware.
Is There a PS5 Xbox Controller?
There is no official Xbox controller for the PlayStation 5. It's possible that if you've seen someone mention this in conversation or on a YouTube video, they're referring to an external controller, or perhaps an adapter or converter device, such as the ones listed above.
Will Xbox Series X Consoles Add PS5 Controller Support?
The likelihood that Microsoft will add compatibility for Sony's controllers to their Xbox Series X or Xbox Series S consoles is low. After all, the company naturally wants to encourage players to buy Microsoft-made devices in the first place. It is possible, but it would be bad to wait for it to happen since you may be waiting for a very long period if you do.
If you require an additional controller for your Xbox Series X or S console, it is recommended that you get a new or even a second-hand controller. At various price ranges, there are a variety of first and third-party controllers to pick from. Xbox-branded controllers developed for the Xbox One console and Windows PCs will also operate on an Xbox Series S or X.
Video