How to Use an IMac as a Monitor for Your PC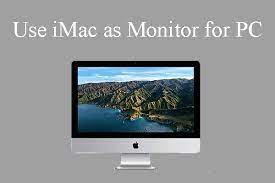 Do you have an old IMac lying around that you don't know what to do with? Why not use it as a monitor for your PC! In this article, we will show you how to do just that. It's really easy to set up and doesn't require any special software or hardware. Let's get started!
Read Also: How to Log Out of Discord on PC
How to Use an IMac as a Monitor for Your PC
Requirements
Checking to see whether or not your iMac can function as a secondary monitor is the first thing you need to do. If your iMac has a Thunderbolt or a Mini Display Port, then you can use it as a monitor. If your iMac does not have any of these ports, then it cannot be used as a monitor.
However, things aren't always as straightforward as that, so check out the models that are compatible with your device:
iMacs with a screen size of 27 inches that were released in late 2009 and mid-2010 and featured a Mini Display port
iMacs manufactured between the middle of 2011 and 2014 include a Thunderbolt port.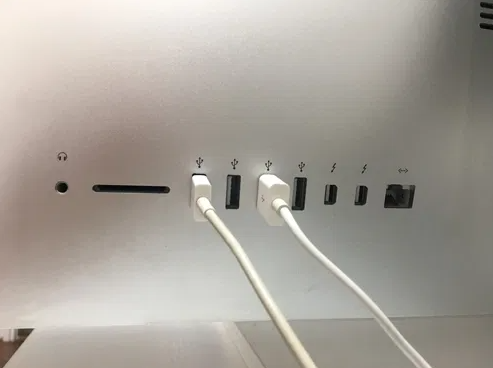 It is possible to utilize some other models (even ones released as recently as late 2014) as a secondary display. Target Display Mode is absent from the 5K retina iMac that was released in late 2014, though. Regarding the other prerequisites, you will need a personal computer (PC) that is equipped with either a Mini Display or a Thunderbolt connector.
Even if your personal computer does not have these ports, you can still use an HDMI or Display port by connecting it to the appropriate adaptor. For instance, you may utilize an adapter that converts HDMI signals to Mini Display or a Mini Display to Display Port signal. Obviously, you'll also need a Mini Display cable, a Thunderbolt cable, or an HDMI cable.
It is not difficult to determine the age of the Mac that you are using even if you are unsure of its history. Your Mac's "About this Mac" option can be accessed by going to the Apple menu at the very top of the screen. Next, look at the information that has just popped up on the screen.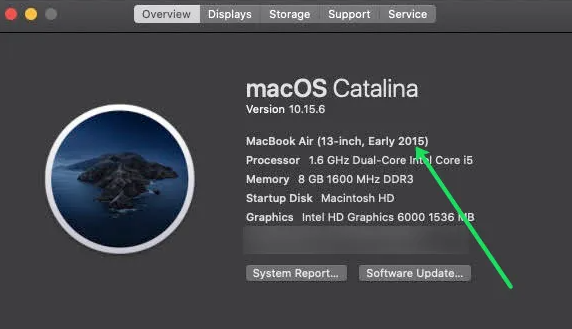 This screenshot clearly demonstrates that the Mac in question is not functioning properly.
Setup Guide
Let's get started on configuring your system as soon as you're sure that your Mac fulfils all of the requirements that were outlined before.
Step 1: Connecting the Cables
After turning off both your iMac and your personal computer, connect the cable to your personal computer's Thunderbolt, HDMI, or Display connector. After that, insert the other end of the cable into either the Thunderbolt or the Mini Display Port located on your iMac.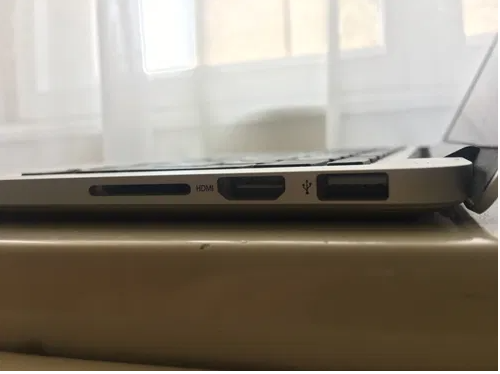 Note: If you are utilizing an adapter, you will first need to connect the cable to the adapter, and then you will need to enter the male end of the cable into the Mini Display/Thunderbolt connector located on the iMac.
Step 2: Trigger Target Display Mode
After turning on both the iMac and the personal computer, activate Target Display Mode on the iMac by holding down the keys Cmd + F2 or Cmd + Fn + F2 on the keyboard. A reflection of the display on your personal computer should appear on the screen of the iMac within a few seconds.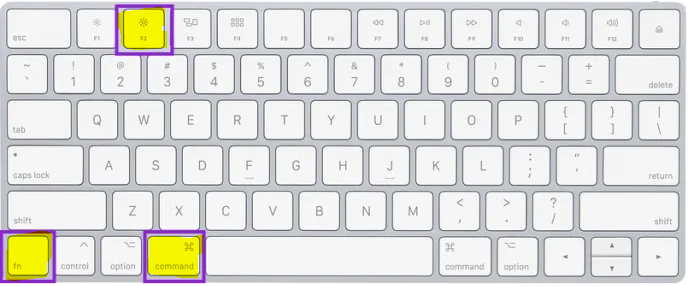 Screen Resolution Concerns
It is essential to correctly configure the screen resolution in order to achieve the highest possible visual quality.
In most cases, if you adjust the video output settings on your personal computer to 2560 by 1440, the screen resolution of an older iMac should be replicated (2009, 2010, 2011, and some 2014 models). On the other hand, Apple debuted its first 27-inch retina screens capable of 4K resolution in 2014. When it comes to resolution, these iMacs have a natural setting of 5120 by 2880, which may be difficult to achieve on a portable device like a laptop. In addition to that, the Target Display Mode might not be accessible.
If you want to determine the resolution of the iMac, click the Apple logo that is located in the taskbar, choose the option that says 'About This Mac,' and then select the 'Displays' page.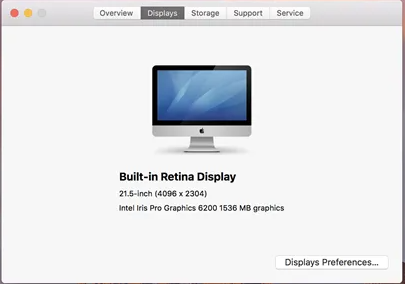 FAQs
Can you use iMac as just monitor?
This is a topic that piques the interest of a lot of individuals. It is possible to use an iMac as a monitor for a personal computer (PC), provided that the iMac has a target display mode and either a Thunderbolt connector or a Mini DisplayPort.
Why can't I use my iMac as a monitor?
You will need to use a very old version of macOS. There is a restricted range of iMacs that were released between 2009 and 2014 that are capable of functioning as external monitors while running specific versions of macOS.
Does my iMac support Target display Mode?
Mac OS X version 10.6.1 to 10.13.6 must be running on the iMac that will be used as the target display; macOS Mojave and subsequent versions are not supported. AirPlay, which enables video signals to be broadcast wirelessly, has since replaced this hardware capabilities, which allowed for its distribution.
What is a Thunderbolt port on a Mac?
You are able to connect your Mac to screens, instantly transfer data between computers and hard drives, and daisy chain external devices using just one connection thanks to Thunderbolt 3, which was introduced in 2015. The USB-C port on the latest Macs makes it possible to access all of these functions.
What can I do with my old iMac?
You can still recycle your old Apple computer, even if it is no longer operational. Your municipal recycling bin is not the appropriate place for electronics, but there are several businesses that can recycle your old electronics for you. You can hand over your outdated iMac at any Staples or Best Buy location in the area. You can also send in your used Apple gadgets for recycling directly to Apple.