How to Use Google Chrome Incognito Mode on Mac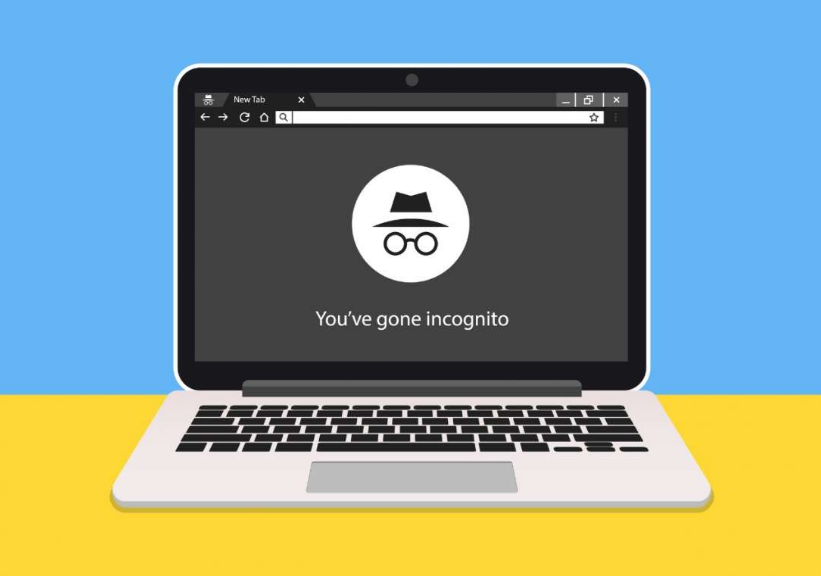 Even though Safari comes pre-installed on iOS, iPadOS, and macOS devices, some users prefer using Google Chrome instead of Apple's default web browser. Chrome is the most popular web browser currently available. Incognito mode is one of those features that a lot of Chrome users will find useful, so it doesn't matter if you're already one of these users or someone who just switched to Chrome recently. After you have activated the Incognito mode, the contents of the address URL that you input will not be recorded in your history. Chrome does not save any of the cookies or other information that it gathers while the user is browsing the internet. Privacy enthusiasts could find themselves making frequent use of this option. This will walk you through using the incognito window in Google Chrome on your Mac. So let's get started:
Read Also: How to Solve SSD not Erasing/Mounting on Mac?
How to Use Google Chrome Incognito Mode on Mac
On macOS devices, gaining access to and making use of the Incognito mode is just as simple as it is on other platforms. Therefore, let's get started right away without further ado:
1. Launch Google Chrome on your Mac, and as seen in the screenshot that follows, click on the symbol that looks like three dots that is placed next to the icon that looks like a profile picture.
2. Select "New Incognito Window" from the list of available options in the dropdown menu. This will open a new private browsing window in Google Chrome, which you may use to explore the web in secrecy.
3. You also have the option to open a new incognito window by selecting File > New Incognito Window from the top menu bar. You might also use the shortcut on your keyboard that consists of Command + Shift + N.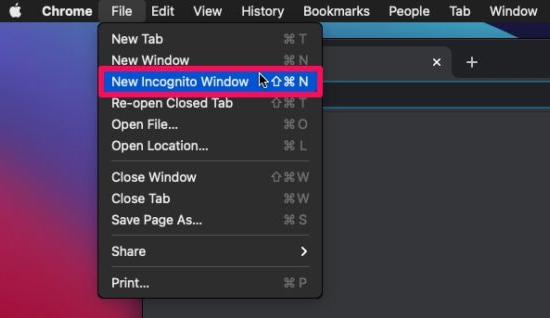 4. So there you have it. You should now be familiar with how to access the Incognito mode of Chrome on both your iOS and macOS devices.
It is important to note that browsing in Incognito mode does not totally obscure your behaviour online in the same way that using a VPN can. Your actions may still be visible to the websites that you visit, as well as to anything that monitors IP address or MAC address, and even to the internet service provider that you use. Additionally, even if you access the Internet from your place of employment or school while utilizing their network, the system administrators will still be able to monitor your online behaviour.
FAQs
Why is there no incognito mode in Chrome Mac?
If you have tampered with the settings of the browser, the incognito mode could no longer be available. It's possible that the culprit is a rather insignificant file that you downloaded. It is also possible that it will just change with time, as is the case with most technological equipment. In either of these predicaments, the quickest and most straightforward solution is to revert back to the factory settings.
What is Incognito mode used for?
When you browse the web using the Incognito mode, none of your activity data will be saved to your device or to any Google Accounts into which you are not signed in. You could, for instance, utilise the device's Incognito mode to do online shopping for a birthday present for a member of your family who also uses the gadget.
What is the difference between incognito and private?
It appears that different browsers give this kind of surfing a variety of different names. Incognito is the name given to this feature by Google Chrome, while Private Browsing is what Firefox and Safari refer to it as, and InPrivate is what Microsoft Edge calls it. But in essence, they all accomplish the same thing, which is that whenever you use them, they forget everything you did before.
Is incognito 100% private?
Yes, if it comes from anyone else who is using your device; nevertheless, it does not come from the outside world. Although the browser won't retain a record of your activity, that doesn't imply there won't be a record of the pages you visit; it only means there won't be a record of your activity.
What is disadvantage of incognito mode?
The fact that your IP address, identity, and browsing activities are still visible to third parties is the most significant drawback of using the anonymous browsing option. As a consequence of this, it's not the best option to go with if you want to avoid having your internet activity tracked.