How to Use Your Xbox One Controller With an Android Mobile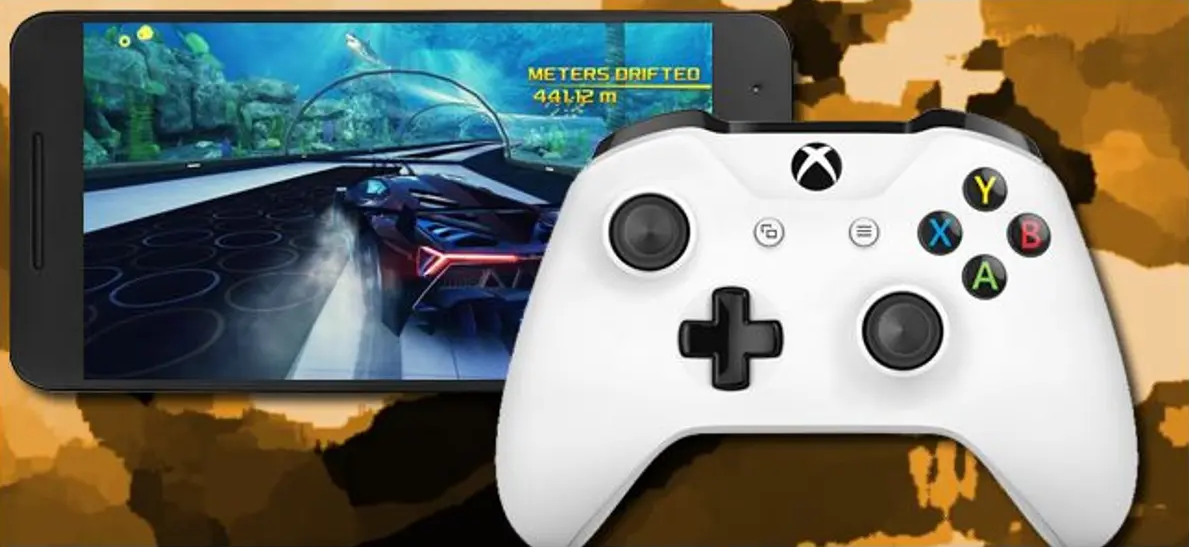 Everyone is familiar with Bluetooth's functionality when it comes to music players and headphones, but the technology's potential go far beyond those two areas alone. If your Android phone or tablet has Bluetooth capabilities, you can use the wireless controller for your Xbox One to play games, access apps, and even browse the web on your Android device. This is made possible by taking advantage of the Bluetooth capabilities. This is the procedure to follow:
Read Also: How to Get YouTube TV on Xbox One
How to Use Your Xbox One Controller With an Android Mobile
First things first, check to see if the Xbox One controller you're using has Bluetooth capability. A plastic ring that is color-matched to the rest of the Xbox One controller surrounds the Xbox button on controllers that support Bluetooth connectivity. A controller that does not have Bluetooth has plastic of a different colour. In order to connect it to your Android device, you will need one that has Bluetooth.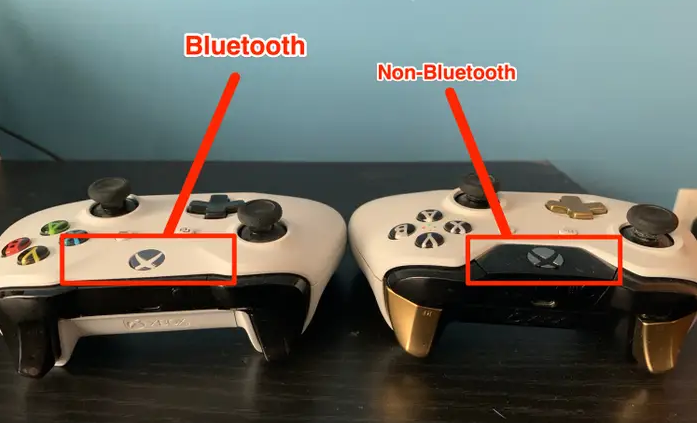 After that, let's check to see if Bluetooth is turned on.
1. Launch the Settings app on your mobile device running the Android operating system. Swipe up from the homescreen to access the Apps menu, and then look for the "Settings" icon, which looks like a gear. If you're having difficulties finding it, you can discover it by navigating around the Apps menu.
2. Navigate to the "Connections" tab.
3. Ensure that your Android device can connect to wireless networks using the Bluetooth protocol. If Bluetooth is not already activated, you will need to activate it by tapping the white slider that is located next to the word "Bluetooth," which will cause it to turn white and blue.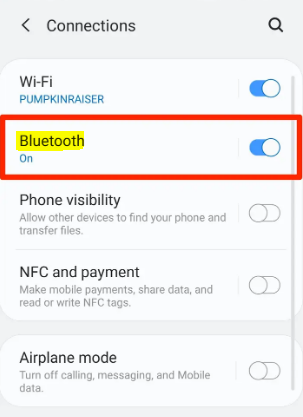 Now is the time for us to get the controller all set up.
4. To turn on your Xbox One controller, press and hold the Xbox button on the controller until the controller lights up.
5. On the controller for the Xbox One, look for the button labelled "Sync." The button can be found on top of the controller, in between the L1 and R1 buttons, and may be identified by the three curved lines that are located immediately to its right.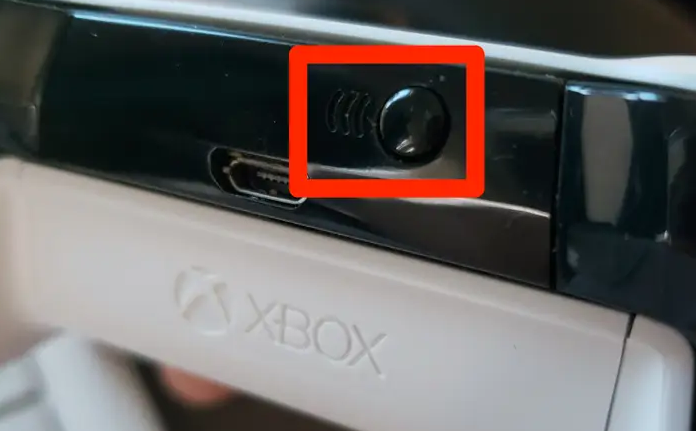 6. Depress and maintain your finger on the sync button. When the light on the Xbox One controller begins to blink, you can stop holding the sync button down.
We will be able to connect your phone and the controller once both of those items are ready.
7. Launch the Bluetooth application that is installed on your Android device. It is possible to accomplish this in a short amount of time by sliding down from the top edge of the screen to open your quick-access menu, then tapping and holding the Bluetooth button.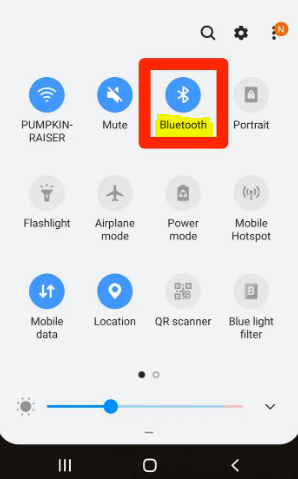 8. At this point, you should be able to locate your Xbox One controller in the list of devices that are compatible with your Bluetooth connection. Tap the "Scan" button on your Android device if you are still having trouble finding your Xbox One controller on the list. Tap the name of your Xbox One controller as soon as it appears on the list to get the pairing process started.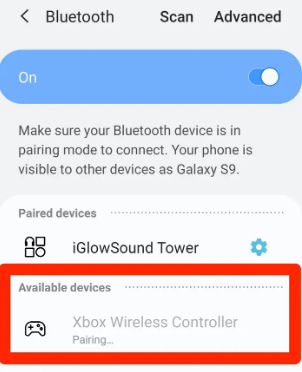 9. When your Android device and your Xbox One controller have been successfully linked, your controller will appear in the list of associated devices, and the light on the controller will cease blinking.
It should now be possible for you to utilize the controller that came with your Xbox One on your Android mobile device. It is very helpful for gaming on mobile devices. It is important to keep in mind, however, that not all applications were developed for use with a controller, and it is possible that some applications will not respond to the controller.
FAQs
Do Xbox One controllers have Bluetooth?
The Xbox Wireless Gamepad that is now available supports Xbox wireless connectivity as well as Bluetooth, and it is the same gamepad that is included with the Xbox Series S/X. Following the launch of the first batch of Xbox One consoles, the majority of Xbox Wireless Gamepads for that generation were updated to enable Bluetooth.
Which model Xbox One controller has Bluetooth?
The Xbox Wireless Controller that is included with the Xbox Series X|S contains a capability that enables the user to switch between an Xbox console and a Bluetooth device that has been associated with the controller in a short amount of time.
Why won't my Xbox controller connect with USB?
Certain USB devices, including cables that are either unsuitable or damaged, have the potential to disrupt wireless transmissions. Remove any and all USB peripherals that are attached to your Xbox or computer (wireless hardware, external hard drives, other wired controllers, keyboards, and so on). You will need to restart either your Xbox or your computer before attempting to reconnect the controller.
Can I use AirPods on Xbox?
Can AirPods Be Connected to an Xbox One Console? There should not be any compatibility issues between your AirPods and your Xbox One.