Infographics: How to Stand Out in the Real Estate Industry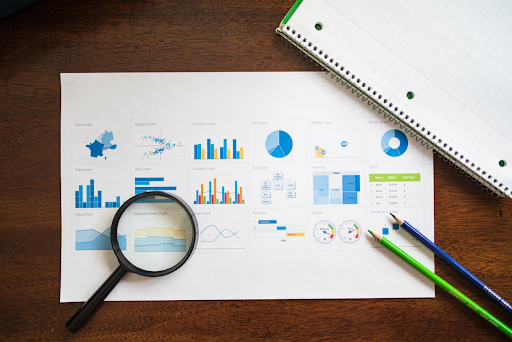 Infographics are a great way to make your marketing stand out in the real estate industry. They allow you to put together data, images, and design in one interactive tool that people love! Venngage helps you to create infographics easily with its drag-and-drop interface. In addition, there are countless unique templates to choose from. Check out this article for more infographics tips and how to use them effectively for your marketing strategy.
Using Infographics Effectively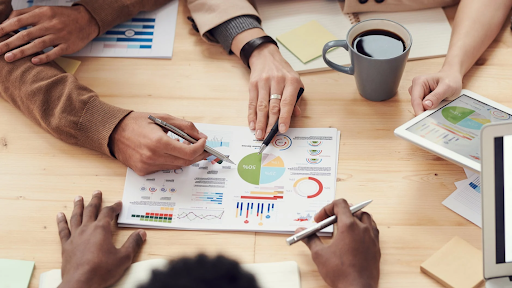 The real estate industry may seem easy at times, with all of its ups and downs. However, standing out from the crowd requires a lot more work than many think. You will need to utilize every step possible if you want complete success within this challenging market.
Creating an infographic is a great start as a real estate marketing idea. It's an excellent way of breaking down data into a visual presentation that people will want to share. Real estate infographics should be created with various marketing strategies in mind. In this way, you have something that will catch the attention of individuals within the market! Make all of this possible and easy with the help of Venngage infographics.  
Here are some strategies that you can do using infographics:
Showcase Your Team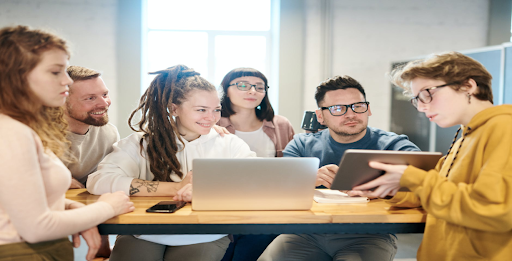 Infographics are an excellent way of showing off who is working behind the scenes at your company or organization. This strategy will gain the trust of your potential clients. Showcasing your team in infographics will help people see what professionals they will be working with in the future. Thus, making it easier for them to choose your business.
Show What's Working in Your Company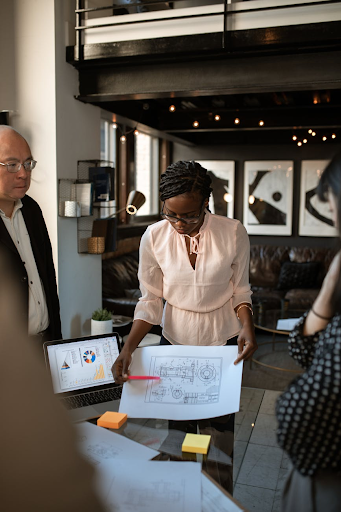 Infographics are a great way to share with your potential clients what your company is all about. Sharing case studies or statistics that prove how your business' capabilities is undoubtedly an effective marketing strategy. This type of transparency will have people interested and wanting more information about your company. 
Highlight Location

Infographics real estate are an excellent way to highlight where you plan to do business with your potential clients. It allows the people who may be looking at homes near their area to have more options. This technique is beneficial, especially for those who don't know much about the surrounding areas. Luckily, it would be easier for them to see what else was around through an infographic presentation. 
Explain Processes
Infographic presentations allow businesses to visually explain processes, such as a payment schedule or how a business process works. These presentations will surely grab your future clients' attention while allowing them to know more about your business.  
Show Off Your Expertise
The use of real estate infographics allows you to show off your expertise creatively and efficiently. This enables people to see what kind of education, experience, or knowledge you have as a business owner or employee. Showing the company's and employees' credentials are crucial in gaining your future clients' trust.
Selling a Process
Explaining and selling your business to people can be a challenging job. But, with infographics, you can now easily show people in an easy-to-understand format what your work is all about. Also, it can be shared online with your potential clients, making it easier to market your business. You can find perfect examples of this type of infographics on  Venngage's templates for marketing. This type of data visualization helps break down complicated processes into something people want to learn more about your business.
Market Research Data
Infographics are also perfect for creating marketing research data posts without doing all the grunt work yourself. You can use infographics on websites or create them yourselves, make sure they contain information related to your niche market. Creating infographics will help people by providing the information they are looking for.
How Can Businesses Use Infographic Presentations Effectively?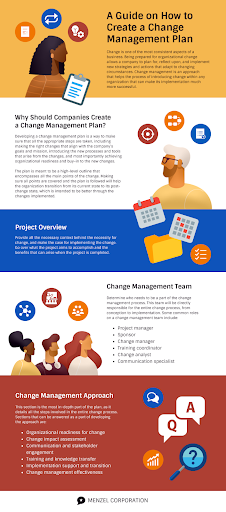 Infographics is one of the most used forms of visual content. They make complex information simple and easy to understand. The majority of people prefer infographics when it comes to visual content marketing. And because the brain can process visual things easier, infographics allow people to learn various topics. The use of infographics enables businesses to market their company or work much easier and effective.
Here are some ways businesses can use infographic presentations effectively:
Make it Relevant
Infographics that contain relevant information will always get the most shares. It will help if you create infographics that relate directly to your business model. In this way, people know what they are getting into before working with you. 
Give Credit Where Credit Is Due
When creating infographics, present credit where it's due. This process can make it easier to know who created the infographic, especially if they want to share it. This could also help prevent someone from taking all of your hard work without giving any recognition to you.
Add a Call to Action
Infographics should always have a call to action somewhere throughout its designs that lead to your content for real estate website. This allows potential clients and readers an easy way of accessing more information from your company. 
Know Your Audience
Infographics are also effective because they can be created with various audiences in mind. No matter who your business may be targeting, there will be infographics out there for them as well! You want whatever type of infographics you create geared towards those specific individuals. This will make your audience feel comfortable working with you and your company.
Know Your Data
Infographics are now widespread because of their accessibility. You can use your data or other people's data to create them.  Make your infographics accurate and clear for those reading them, so they know that the information presented is 100% correct.
Building an Infographic on Venngage
Venngage is an online infographic software that allows businesses to have access to or create their unique infographics. Their real estate infographics templates make it easy to create eye-pleasing realtor infographics in minutes. We have hundreds of templates to choose from, and you can pick one that is perfect for your business. It is a user-friendly site, have fun while letting your creative side out.
All the infographics at Venngage are entirely customizable. You can change up the color schemes, infographic shapes, and icons to fit your branding! This allows businesses to use infographics as a marketing tool without having any design experience at all. Infographics can quickly spread information with your audience creatively and engagingly that they will love.