Intel's P5810X Solid State Drives (SSDs) are quietly released, marking Optane's final voyage.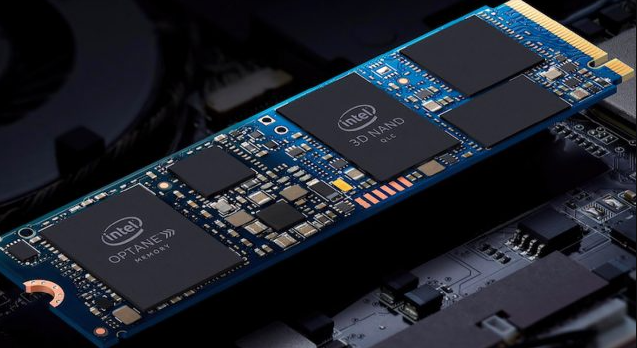 Intel's rumoured final 3D XPoint-based storage device, the Optane SSD DC P5810X, has quietly began delivering. When put to the test with 100 disc writes per day, the new SSDs maintain their extraordinary performance and endurance (DWPD). However, there is little to distinguish them from the original Optane SSD DC P5800X series. Just what did you anticipate from the defunct Optane branch?
Current offerings from Intel's Optane SSD DC P5810X series include 400GB and 800GB capacities, both of which are housed in a 2.5″ U.2 form factor and connected via a PCIe 4.0 x4 interface. The drives can achieve sequential read rates of up to 7200 MB/s and sequential write speeds of up to 5400 MB/s (800GB SKU) or 6000 MB/s (400GB SKU) (such speeds make these drives one of the best SSDs today). The drives' random read/write performance can reach up to 1.5M/1.38M IOPS at a 5 ms read/write latency.
The key selling point of these drives is their 100 DWPD durability rating, which is not available in regular 3D NAND-based devices (hence Kioxia's XL-NAND and Samsung's Z-NAND, neither of which can equal the endurance of Intel's Optane DC).
It is reasonable to assume that the new Intel Optane SSD DC P5810X products will make use of the same controllers and 3D XPoint memory media as the existing P5800X-series products, as both product lines are members of the same Alder Stream family of drives. At the same time, the new P5810X drives have a far greater active power rating than their predecessors, which implies they may operate in extremely hot environments for extended periods of time (though not exceeding 70 degrees Celsius) but also signals their inferior economic efficiency.