IRN Post – Tech of the Year, 2018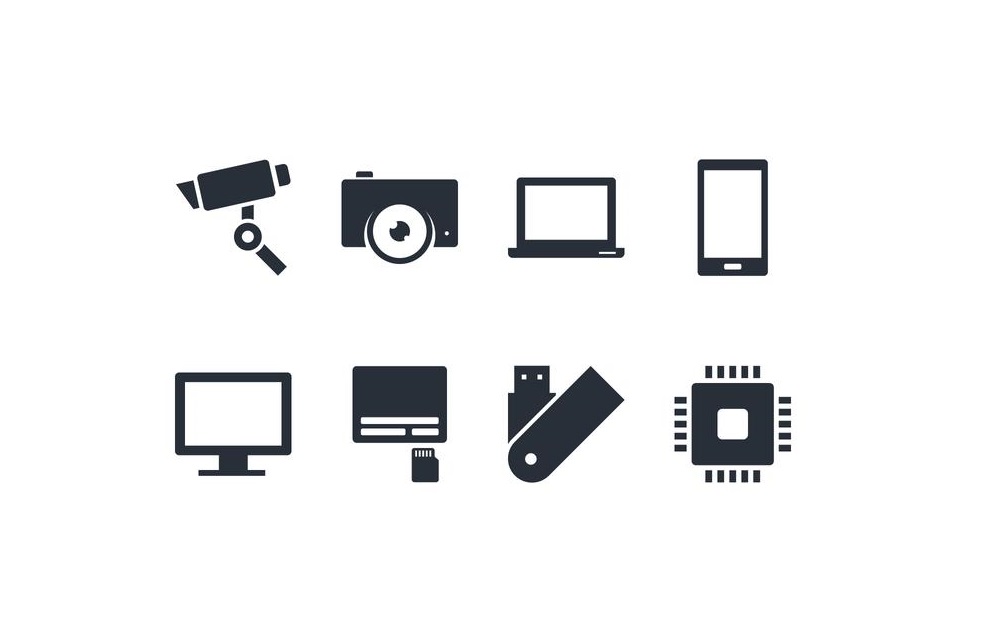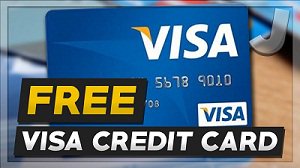 2018 was a magnificent year for tech lovers which made it that much difficult to write this list but I am going to say my piece anyways. Let's look at IRN Post's Tech of the Year.
Advertisement
Best Gaming Console – Nintendo Switch
This one was rather easy I'd say. Nintendo Switch has been kicking butt and taking names since it's launch and despite being just two years old, this Portable console has won the hearts of gamers around the world. Scoring the highest sale figures at Black Friday, released multiple blockbuster first party titles and ports, created an entire industry dedicated to making accessories for the console and being the only console ever that doubles as a handheld. Seems there's nothing wrong that can go with the Nintendo Switch and the assumption would be quite right. It was such an easy choice to call Switch the best console and perhaps one of the best consumers products of 2018.
Best Smartphone – Samsung Galaxy Note 9
Smartphone makers have upped their game this year and each device that we have come across was better than before. Every single company has brought forth an amazing smartphone this year. Galaxy Note 9 came out on top because in every single category was better than all others. It has the best looking screen in the business with 6.4″ Super AMOLED screen with 1440 x 2960 pixels, 18.5:9 ratio (~516 ppi density) makes everything pop. HDR-10 compliant, Always-on Display, Qualcomm SDM845 Snapdragon 845 (10 nm) with 6/ 8 GB RAM with Internal storage options of 128/ 512 GB and on top it has the microSD option that can accommodate 512 GB of external storage. But what makes this device  a true star is the inclusion of 3.5 mm Headphone jack and the fact that the new S-pen can be used as a camera remote. It is a monster device that can do what all other devices can and then some. And best of all, it has no notch.
Best TV – LG Signature W7 Series OLED TV
LG has been making it's name in the big screen market for the past few years and this year was no different. Their wallpaper TV won consumers and critics over in a second and this year the LG Signature W7 wallpaper TV line takes the cake by miles. Samsung and Sony lagged behind with the same old tech just new sticker and more money routine while modest brands like Vizio sold the most units overall. But when it came to the best TV money can buy, LG stood out. Continuing their excellence by this paper thin device and showing clear progress to foldable screen technology, LG is crushing it. So if you are in the market for the best TV ever, then LG is your brand.
Best Recreation Device – DJI Mavic 2 PRO
These things are everywhere and seems to be out of some science fiction movie. Drones are a hobbyist's dream for they provide so much fun to all ages. But these devices have been making their name in the pro circuit as well. Drones from DJI are considered to be the best in all aspects. Build quality is top notch plus the cameras on these devices are simply breath taking. Professional photographers have given high praise to Mavic Pro 2 especially. 20 MP CMOS Sensor with adjustable Aperture, f/2.8 – f/11 and 10-bit HDR Video recording. The range of up to 8 km 1080p Video Transmission with a 31 minutes of flight time, Omnidirectional obstacle sensing, Hyperlapse, ActiveTrack 2.0 and compatibility with DJI Goggles Series 4 makes this one all-in-one device. And it is foldable on top of it all.
Best Headphones – Sony WH-1000XM3
Sony WH-1000XM3 has been all the rage ever since they came out to the market. With state of the art ANC system and amazing 30hr battery life, this wireless headphone has won reviewers and critics the moment they opened the box. The headphones are well built and made with comfort in mind so the long battery life can match long hours of listening. Previously top place holder Bose QuietComfort 35 II is still a great buy but if you want best of the best then Sony WH-1000XM3 is it. Quick attention mode allows the user to simply cover the headphone with palm and they can listen to people talk is a brilliant feature. Touch Sensor controls to pause/play/skip tracks, control volume, activate your voice assistant, and answer phone calls. It comes with a traveling pouch and accessories to make the purchase your money's worth.
Best Smart Home Device – Google Home Hub
Smart home is a must have if you want your home to be modern in every sense of the word. Google has developed a Smart Display and a Smart Speaker into one device that can keep you connected to pretty much all smart devices in your home. Using Google Assistant, you can be connected to the web at all times via your gmail account and all your devices. 7″ screen is more than enough for what it does and the large speaker attached at the back of it. Seamlessly pairs with all Bluetooth devices and can be used as an output device for both video and audio. It connects with Google Chromecast and other Android Box devices and can be used as a voice remote. It connects with all Google speakers and can be used as the main device to control all of them, on top of that smart lights and appliances as the main controls hub. Checking the weather and glancing your calendar or be notified to who is at the door to playing music and dimming the lights, this device can do it all.
Best Home Security Device – August Smart Lock Pro
Smartphones are doing a whole lot more than simply making making calls these days. We control our appliances, fly drones, check our security cam footage and much more with our pocketed devices. August is company that is at forefront of this and their Smart Lock Pro is one amazing home security item. Lock and unlock your door from anywhere, grant secure access to friends and family, and track who is coming and going, all from the August app. Automatically unlocks when you arrive and locks when you leave. August Smart Lock Pro works with all three voice assistants – Siri, Amazon Alexa, and the Google Assistant.
Best Smartwatch – Apple Watch Series 4
Apple Watch has been a force to be reckon with. Every single series has been selling at a magnificent rate. And even though many competitors and consumers alike have something negative to say about it but the fact remains that Series 4 Apple Watch is the best smartwatch in the world. Fundamentally redesigned and re-engineered to keep a healthy lifestyle and make a statement while you are at it. Bigger 1.78″ screen with more pixels and 1000 nits make the watch look even more vibrant in all lights. eSIM makes the watch a standalone device while up to 50m of waterproofing allows the watch to be taken anywhere. Thousands of apps dedicated to the device and more coming in everyday but software aside, the watch can be customized to one's preference due to a plethora of accessories available from both 1st and third parties. It is a no brainer if you want to buy the best smartwatch there is, Apple Watch Series 4 is it.
Best True Wireless Earbuds – Jabra Elite Active 65t
Don't be alarmed for there is a reason how this modest company got this win over the ever so popular Apple AirPods. Jabra Elite Active 65t features an IP rating, with a 2-year warranty against sweat and dust*. Wherever your day takes you, and whatever your activity, it won't get in the way of enjoying sports, music and calls. 5 hrs of battery life + 10 more extra hours in charging case is good for a long while. Bluetooth 5.0 makes it compatible with literally every device out there, iOS or Android alike. Alexa, Siri or Google Assistant, 65t is voice command ready. Optimizes workouts including track fitness and performance with an integrated motion sensor. And most of all, they are in ear pods that makes them fit without accidental fall outs unlike AirPods that happen to bleed sound too.
Best VR Headset – Oculus Rift VR
Virtual Reality has the best year so far in terms of apps, games and developers taking part in more content then ever. More and more companies are coming out with new headsets but Oculus sits at the top like a king with the best in the business specifications. Light, adaptable and comfortable. When you're in VR, the headset goes away and you go somewhere incredible. Intuitive bilateral controls bring the magic into the Virtual world and when you mix it with the surround sound matches what you see makes it that much more of an experience. Hundreds of critically acclaimed games including some Triple A titles. Explore and customize your Oculus Home experience with countless combinations of furniture, interactive toys and even stunning works of art. When the rules of physics only apply when you want them to, the possibilities are endless. Powerful performance with amazing Room-scale technology is an amazing device to pair your PC with.
Best Home Audio – Sony HT-ST5000 Sound Bar
Talk about taking the Dolby Atmos technology to a whole new level. Sony might not have taken the tech lead in TV, Smartphones or even the console categories but the company's Audio game is killing it. First with the Sony WH-1000XM3 being the best headphones in the industry and now for the home audio with the new Sony HT-ST5000 Sound Bar. Yamaha, Philips and Samsung have all made decent attempts, but none of them particularly grabbed our attention. It comes with a subwoofer builtin to the bar along the front of it are seven 65mm drivers  three of which (the centre, front right and front left ones) have tweeters mounted in the middle. It also has a display unlike the competitors that show volume levels. Simple and straightforward Dolby Atmos experience with the best sound quality to date.
Best Phone Accessory – myCharge UnPlugged 10K
Qi Wireless is the gold standard when it comes to wireless charging technology. And major companies have their own Qi chargers that can be bought separately but they are either expensive, device dedicated or charge the devices as fast you'd expect. In comes myCharge, a company that focuses all of their energy on power solutions and the new UnPlugged series was created for wireless charging solutions. There are 4 different UnPlugged models to choose from 3K, 5K, 8K and 10K. The model names also reveal the battery size in mAh so 3K is 3,000mAh Lithium Ion Battery and so on. The myCharge UnPlugged 10K costs $69.99.
Best Laptop – Lenovo ThinkPad X1 Carbon (2018)
Say 'Hello' to the Rolls Royce of Laptops. Just the port selection alone in this day & age and in this form factor wins this device two thumbs. Full sized USB Type-A ports, full sized HDMI, 2 Thunderbolt 3 ports, 3.5mm headphone jack and a microSD card slot makes this maybe the only laptop available today. Aside from being built out of actual carbon fiber and magnesium it also has a fingerprint reader out the box. Best in the business keyboard and a gorgeous 2560 x 1440 HDR (high dynamic range) display was one of the most vibrant laptop screen out there. 10 hours and 28 minutes of tested battery life and fast charging that can juice this puppy up from 0-80% in an hour. Comes pre-loaded with Windows 10 Pro which makes it future and hassle proof. ThinkPad X1 Carbon offers the best combination of productivity, portability and performance of any business laptop.
Best Tablet PC – Microsoft Surface Pro 6
Microsoft Surface has solidified it's place among the best computer hardware available today. Competing with the likes of Apple and Dell for supremacy is not an easy task but the past few years, interest of users and sales have proved that consumers want change. Surface PCs are for sure the best all around computers in the market with a PC in all shapes and sizes. After the success of Surface and Surface Pro tablets, Microsoft added the Surface Book, Surface Laptop and Surface Studio and recently Surface Go to their lineup. The idea was to make available different hardware for different purposes, but even to this day nothing comes close to the popularity of the Surface Pro Tablet. It is a complete PC in the form of a slate and its portability makes it a must have for those on the go. Surface Pro 6 has 1 x USB 3.0, 3.5mm Headphone jack, microSDXC card reader, Mini Display-Port, Surface Type Cover port,6 1 x Surface Connect port. If you already own a desktop and looking for a portable side-piece or even a portable standalone PC, then Surface Pro 6 is one amazing slate to own.
Best Desktop – Microsoft Surface Studio 2
After the success of Surface and Surface Pro, Microsoft understood the need to enter the market of Hardware full time, and they have done just that. Recently they have updated their tablet line, released Surface laptop and Surface Books. Each in their own right have brought something unique to the world of computing. Studio holds it's on water though, it is for those who require more real estate, more power, more room and more tools to get their ideas done. The success of the 1st generation Surface Studio could only be measured from it's first quarter of sales where they sold 30,000 plus units and for a product that was priced at $3,000 upwards and in a densely saturated market, it was rather remarkable given that it called out the Desktop champion iMac and is now competing head to head with it. Surface Studio 2 is a worthy successor to an amazing PC, owning it means you don't need any other device for productivity.
Xiaomi Mi Band 4 Review: Here's All Features Highlights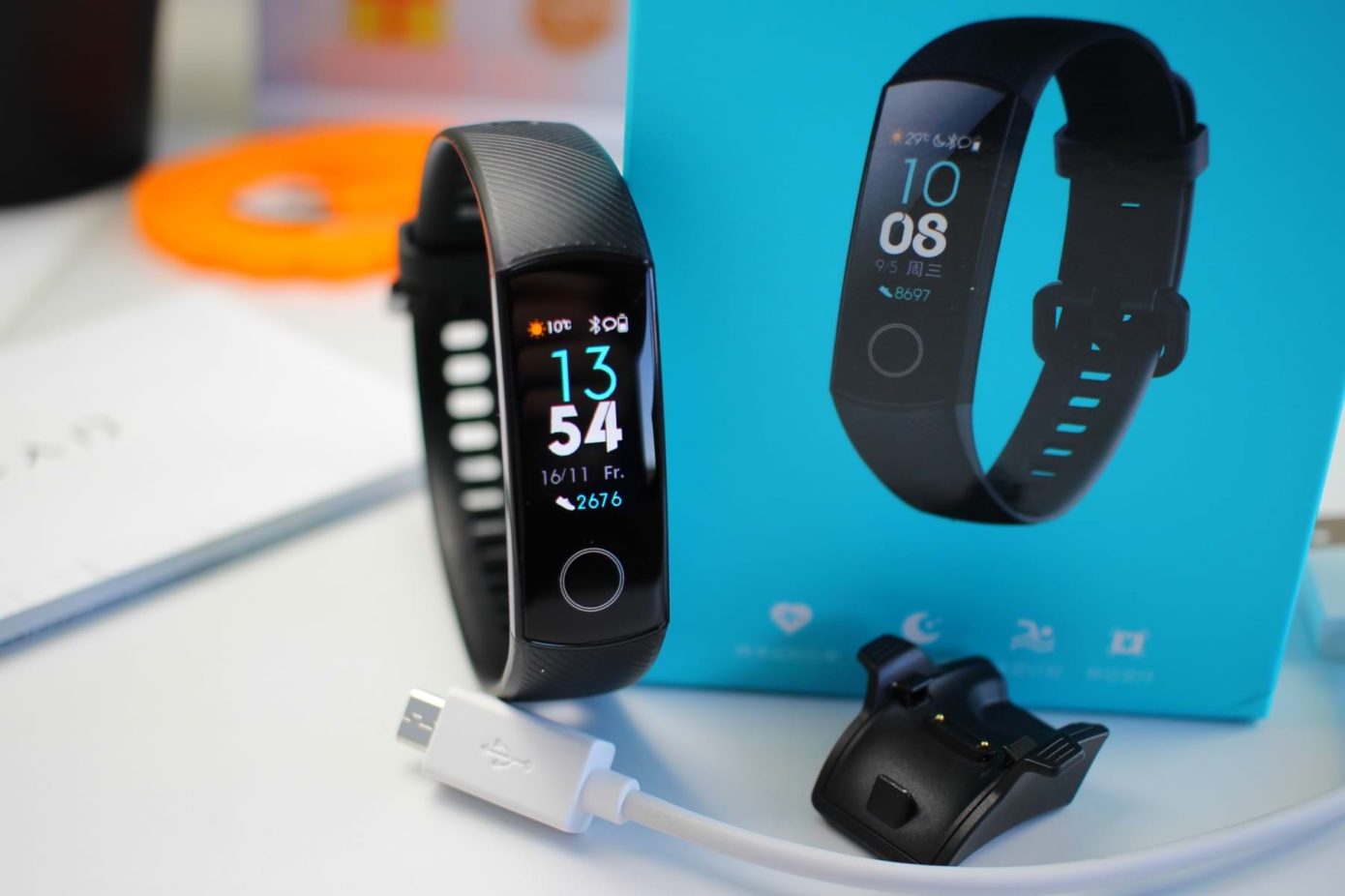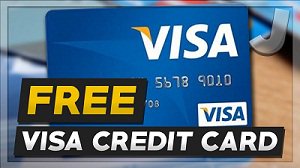 The Xiaomi Mi Band is all the rage as far back as it was last propelled in China. The band sports some interesting gathering of custom watch-faces, for example, those of Stranger Things, Iron Man, and PUBG among others.
Advertisement
It was simply a month ago that Xiaomi propelled its wellness band in China, the wellness band offers an assortment of highlights. The propelled wellness includes on Mi 4 band accompany a wallet-accommodating cost. Following are a portion of the key highlights of the Mi Band 4 incorporate a six-pivot accelerometer sensor, an amazing battery, a shaded AMOLED show. The Xiaomi Mi Band professes to be more intelligent and furthermore classy.
The wrist band alternatives incorporate different hues, there's additionally an NFC adaptation of the tacker and furthermore offers the help for Alibaba's Alipay. Different highlights of the Mi Band 4 are the exceptionally prominent custom watch faces. The Mi Band 4 has been made accessible with custom watch faces; they are accessible wherever on the web. These can be connected to the watch utilizing the Mi-Fit application.
The custom watch faces that are accessible on the Mi-Fit application incorporate the Stranger Things, PUBG, and Iron Man, and so on. These watch appearances have been made by clients after some time. A standout amongst the best things is the Stranger Things watch face, that has come at the last possible second, Stranger Things 4 has been Netflix survey outlines. The organization as of late put its measurements that uncover that more than 40 million family unit records have been watching the show since its new season appeared on July 4.
Netflix further includes that 18.2 million have just viewed the entire season. Concerning value bit, The Xiaomi Mi Band 4 is estimated in China at RMB 169 (approx Rs 1,700). This cost is for the standard version of the most recent Mi band. The NFC variation is evaluated at RMB 229 (approx Rs 2,300).
The Mi Band 4 Avengers Series Limited Edition is estimated at RMB 349 (approx Rs 3,500). This Edition accompanies three unmistakable groups, Marvel superhuman watch faces, and a unique Marvel Avengers' bundle. It goes on special in China from June 16.
Also Read:
AMD Navi GPU Reviews; Specs And Releases on July 7, 2019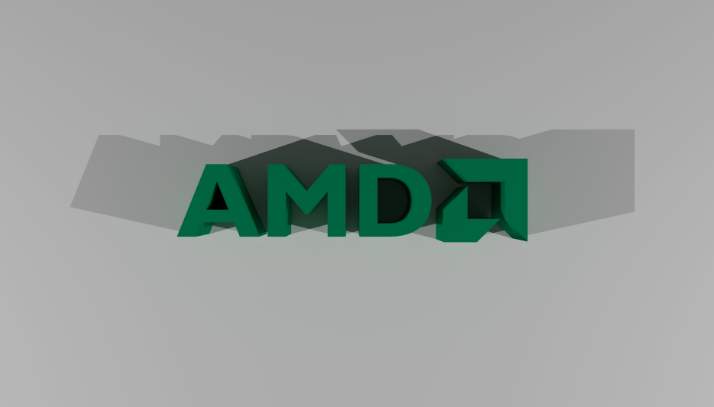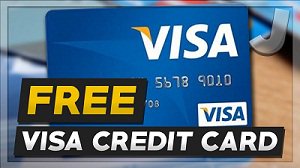 After an effective dispatch of the AMD Radeon VII prior in 2019, the organization has other huge designs for it's up and coming GPU. GPU&CPU mammoth is all prepared to dispatch AMD Navi at Computex 2019, and it would seem that the new Radeon RX 5700 arrangement of illustrations cards will take the best gaming PCs by enthusiasm. Alongside this AMD likewise declared the Ryzen 9 3950X, which is a 16-center processor.
Advertisement
AMD's Gaming occasion at E3 2019 was the spot organization shared a significantly more itemized view on these up and coming and most foreseen AMD Navi cards for PC gamers. The organization showed the initial two of its RX 5700 arrangement which incorporates Radeon RX 5700 and Radeon RX 5700 XT which are mid-go GPUs which are discharged to contend with Nvidia's most famous GeForce RTX 2060 and RTX 2070.
AMD Navi GPU Release Date
AMD likewise reported their new game-designer toolbox which they named Fidelity FX, which would be accessible from June 10 and is free. Loyalty FX would empower game dev to get definite and freshness even in low differentiation surfaces, which would enable them to completely exploit what these AMD Navi cards are able to do.
AMD Navi GPU's are AMD's up and coming age of 7nm GPU engineering which should acquire a change in gaming. AMD NAVI discharge date is booked for July 7, 2019, in spite of the fact that their costs are as yet obscure and would be uncovered in the dispatch occasion.
Also Read:
Raspberry Pi 4 Review, Specs With Linux And What We Expect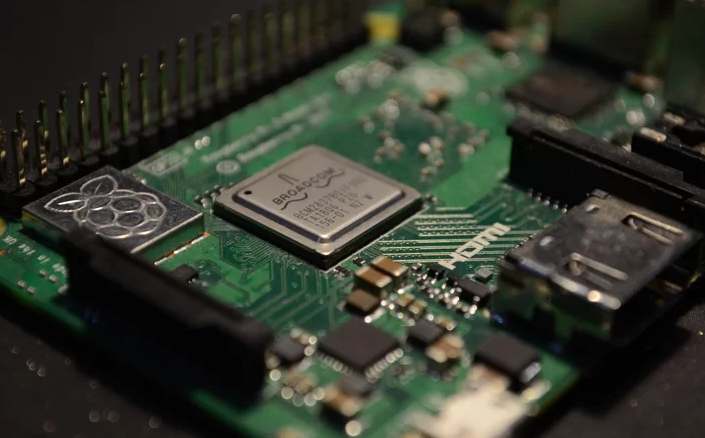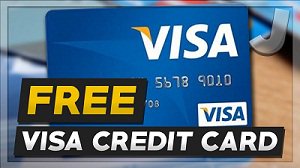 Raspberry will draw out another Pi model, and this one is in reality quite astounding. This variation of Raspberry Pi underpins 4GB of RAM just as double 4K show. It is a dazzling showcase from a board that begins at $35. The Raspberry Pi 4 Model B is going to give you a total work area experience.
Advertisement
The Raspberry Foundation organization said that the new variation is more vitality productive and financially savvy. They likewise said altering archives, drafting an introduction, and experiencing spreadsheets. The specs for the Raspberry Pi 4 incorporate a 1.5GHz quad-center 64-bit ARM Cortex-A72 CPU, which will give a 3x execution knock. There is likewise 4GB RAM of LPDDR4 RAM, VideoCore VI illustrations and there is support for OpenGL ES 3.x, two USB 3.0 and two USB 2.0 ports. There is additional support for USB-C, double band 802.11ac remote help, Bluetooth 5, double 4K screen help (by means of smaller scale HDMI connectors), 4Kp60 equipment decipher of HEVC video, and Gigabit Ethernet.
At the cost of $35, you will get 1GB of RAM variant, and for each $10 you get twofold the memory. There is a work area pack at $120, and it contains the official mouse and console, an amateur's guide, a pre-introduced 32GB microSD card.
Also Read: