Jabra Elite 45h Review 2020: The Budget-friendly On-Ear Headphones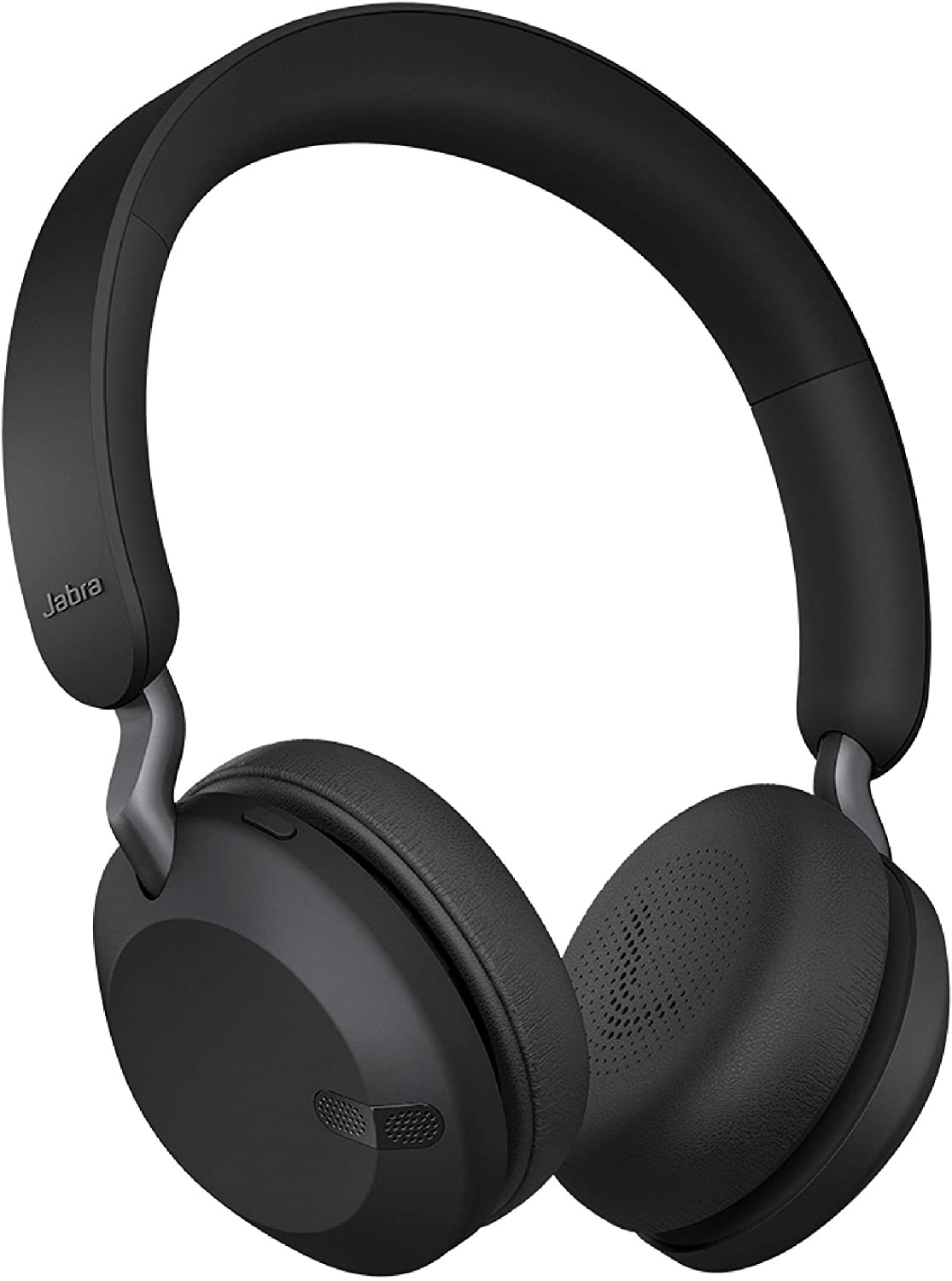 For the last couple of years, Jabra has been doing great when it comes to audio paraphernalia. It has produces some true and impressive wireless headphones such as Elite 65t, Elite 75t, and noise-canceling Elite 85h. However, these headphones were lacking an affordable price tag. Now the Jabra has added the compact Elite 45h wireless on-ear headphones in its product lineup which offers the brand's signature design and features, as well as outstanding battery life at an amazing $100 price point.
For $100, the design gives an elegant look and cool control, the fit is outstandingly comfortable, and the 40mm drivers deliver admirable audio. The Elite 45h uses the same app with many useful features and user-adjustable EQ, as some of the higher-end pricier Jabra models. That all makes these on-ear headphones an excellent choice. However, there's no noise cancellation, ambient listening mode, or fitness features, and we shouldn't expect at this price point either.
Design and Build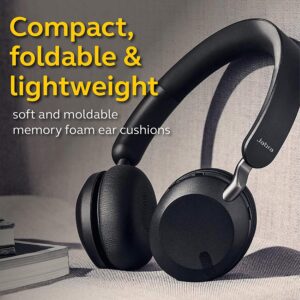 These headphones look amazing and considerably more premium than the price they come in at. There's a nice matte black finish all over the headphones, and it gives them a very classy, yet eye-catching look.
The headphones themselves are constructed by a really fine quality plastic which is nice to see. And the soft cushioned headband and leather memory foam earpads wouldn't let you feel like a piece of plastic pressing up against your head and ears. The size of the headphones is very smoothly adjustable. Just wear them and pull the earcups until the size and fit feel perfect to your head. The result is a much more enjoyable experience when you're wearing these for hours at a time. 
As well as being comfortable, these on-ear headphones are extremely flexible; you can actually twist the headband without breaking it, and they can fold flat for easy storage in your bag. In short, they're totally commuter-friendly.
Jabra incorporated physical onboard controls around the edge of the right earcup. On the bottom edge, there is power and Bluetooth pairing slider. An array of three buttons is located on top behind the headband hinge. The center button performs multiple functions. It is used to handle play/pause or answer/end calls; you can also double press it to reject calls. When you take headphones off, you'll need that pause button often as the Elite 45h doesn't do so automatically. On either side of the center button, there are volume control buttons, and if you want to skip tracks forward or backward, a press and hold on those is needed. 
Read Also: Google Pixel 4a Review
Last of all, on the other end of the panel, there's a single button for voice assistants — this button will activate Siri on iOS devices, or it can be used to work with Amazon Alexa or Google Assistant. You can also use this button to mute the mic.
Available in black, navy blue, beige with gold details, black with gray details, and black with copper details, these headphones look to be doing nothing wrong in the design. They are built really well and feel like premium.
Sound Quality
Where these headphones fall slightly down is the sound quality. If you love bass-heavy tracks, the Elite 45h is probably not the best bang for your buck. The highs clip at maximum volumes, which can feel completely exasperating, particularly in songs with a lot of vocals. However, there's a good balance of mids and lows. For people of my taste going over 60-70% volume may become a little irritating with these headphones as highs get too loud at max volume. I felt this, maybe you wouldn't because this is not something everyone minds. Plus, there are other things like Jabra Sound+ App that can make the sound experience a little better.
Even though, it's not as immersive as some expensive over-ear headphones. Still, they're good enough to handle most of the genres being your everyday listening companion — especially at this price point.
Jabra Sound+ App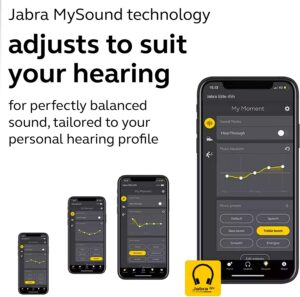 This is the thing where Jabra wouldn't cut the corners. Like Jabra's high-end models, the 45h works with the Jabra Sound+ app to assess your hearing quality. This App lets you apply further EQ tweaks or take on a pool of audio presets typically found inside it. There is also a great feature called MySound that works by asking quick questions about your gender and age before you listen to tons in succession in each ear. You tap the screen every time you hear. Once this process completes on both ears, the MySound measures your hearing and creates a listening profile based on your responses. This profile turns to be default tuning for these headphones. You can retake this test anytime or even turn it off.
In the settings options, there are a number of micro-settings you can fine-tune. You can adjust or deactivate Sleep mode, tweak parameters like the volume of your voice you hear through the headphones, and halt the voice guidance. And as you can link up two devices with these headphones simultaneously, you can put on your changes from the app on your phone while listening to your favorite song on your laptop. Considering the 45h cost only $100, Jabra Sound+ App is a lavish perk.
Battery Life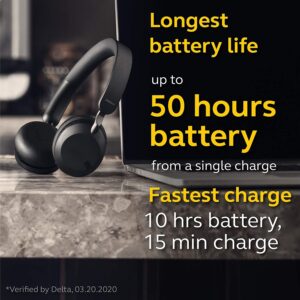 This is another area where the Elite 45h headphones truly surpass. Jabra boasts up to 50 hours of battery life on the Elite 45h in a single charge (but results may vary with your volume levels). What's more, Jabra claims that a 15-minute charge will get you a further 10 hours of playback time on these headphones, which is a great quick charging option.
Connectivity
When it comes to connectivity, the Jabra Elite 45h features support for Bluetooth 5.0, which generally delivers a steady connection to your devices. And it allows you to connect two devices at the same time which is definitely really nice. So, you can fine-tune parameters from the App on your phone while listening to your favorite songs on your laptop.
Wrap-Up
With the Elite 45h though, Jabra boxed most of its fascinating features in an on-ear model at a very reasonable price. Though there are still a few things missing like Active Noise Cancellation (ANC) and it slightly falls down in sound quality, but overall, Jabra has produced an alluring and comfortable product for $100.
If you wish for a set of noise-canceling headphones, you'll have to spring for something more expensive. Such as the Sennheiser HD 450BT is there for $150. And if you want Over-Ear style with ANC, the Sony's WH-CH710N with $198, or Beats Solo Pro with $175 price tag, as of this writing, maybe the one that can get you satisfied.
So lastly, if you're not dead set on getting the most featured top-of-the-line expensive headphones, this one is well worth considering.
| | |
| --- | --- |
| Pros | Cons |
| Budget-friendly | Highs get too loud at max volume |
| An exceedingly comfortable fit | No Auto Noise Cancellation (ANC) feature |
| Jabra Sound+ App with adjustable EQ | |
| Supports for voice assistants: Siri, Amazon Alexa, and Google Assistant | |
| Great battery life | |
[su_button url="https://amzn.to/33LdGG1″ size="6″ center="yes" icon="icon: amazon" text_shadow="0px 0px 0px #cbe437″]View On Amazon[/su_button]