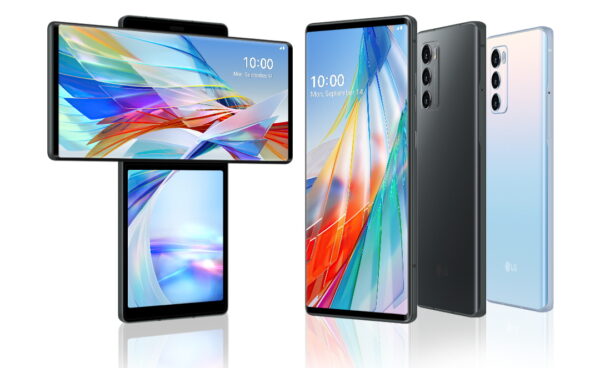 LG has announced a new phone called LG Wing. LG Wing is one of the craziest form factors phones out in the market. Up until now, we have seen a phone flipping around screens or their bodies but know LG has introduced a new form factor. In the close state, it is a simple slab form factor but after sliding the screen it does look like wings coming out from the top of the phone.
Specs:
Battery:
LG Wing has a 4,000mAh Battery which is kind of an okay battery size these days but we still need to see if it is sufficient enough for a dual-screen phone.
Screen and Fingerprint:
It has a 6.8″ POLED capacitive touchscreen panel with FHD resolution. It also has an In-display Fingerprint Recognition system.
Memory:
It comes with an 8GB RAM and 128GB storage capacity.
Processor and GPU:
Adreno 620  with Snapdragon 765G (7 nm) is likely to come in this phone which is a pretty decent pare.
Camera:
It has 3 cameras 64mp 13mp and a 12mp and a 32mp popup Front camera.
Colors:
It comes in 2 colors Aurora gray which is kind of black and an illusion sky which looks like white but it has some kind of a bluish shade in it.
This new form factor has hit the tech community with surprise but some of the apps are already optimized on and can run smoothly. Mostly camera and video apps are getting advantage of the new form factor. Camara's view on one screen and controls on other screen is a great way to made video. Map apps are not far behind them but gaming apps still trying to make the best use of this form factor. It is still pretty early to say what and what not make use of the form factor.
Also ready: Surface Duo Review – 1st Gen of Android Surface Device from Microsoft