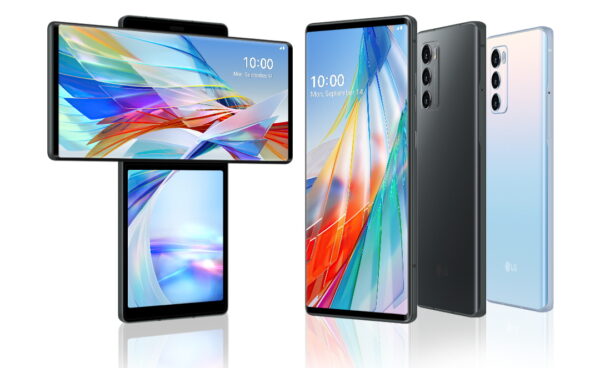 LG has announced a new phone called LG Wing. LG Wing is one of the craziest form factors phones out in the market. Up until now, we have seen a phone flipping around screens or their bodies but know LG has introduced a new form factor. In the close state, it is a simple slab form factor but after sliding the screen it does look like wings coming out from the top of the phone.
Specs:
Battery:
LG Wing has a 4,000mAh Battery which is kind of an okay battery size these days but we still need to see if it is sufficient enough for a dual-screen phone.
Screen and Fingerprint:
It has a 6.8″ POLED capacitive touchscreen panel with FHD resolution. It also has an In-display Fingerprint Recognition system.
Memory:
It comes with an 8GB RAM and 128GB storage capacity.
Processor and GPU:
Adreno 620  with Snapdragon 765G (7 nm) is likely to come in this phone which is a pretty decent pare.