Lords of the Fallen: "Crossplay not Working" Solution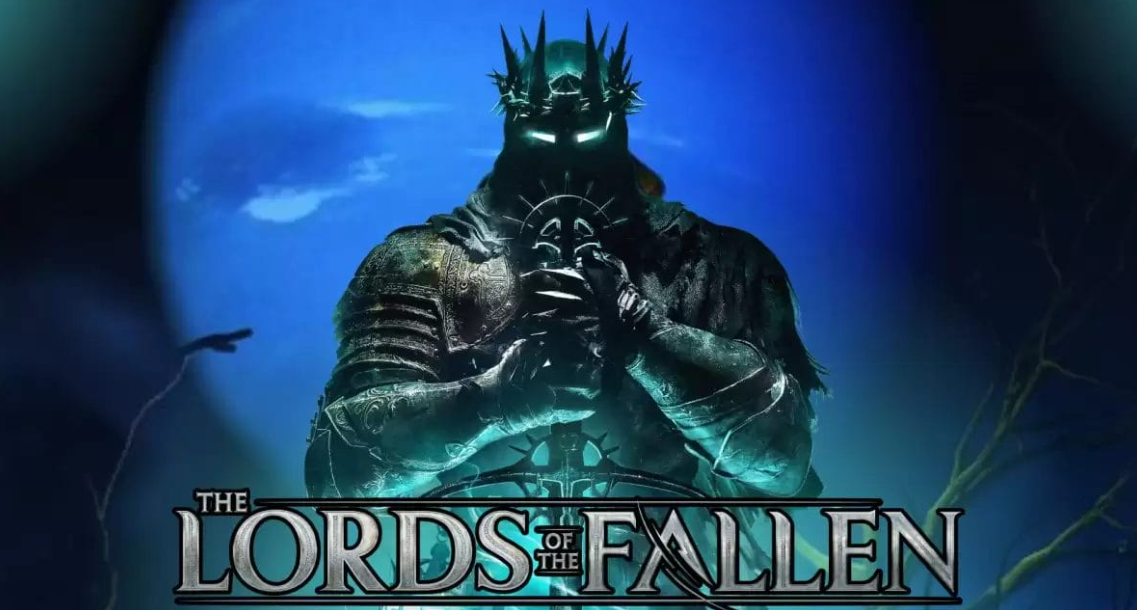 The new dark fantasy action role-playing game from Hexworks and CI Games is called Lords of the Fallen. Releases across several platforms, like most launches these days, inevitably come with some growth pains. LotF's crossplay features have incentivised people to try out this Soulslike title on PC, PS5, and Xbox Series X|S. If you want to take advantage of the multiplayer features, you'll need a stable crossplay connection, so here's how to fix any issues. So let's get started:
Read Also: Lords of the Fallen Multiplayer Guide
What Causes Crossplay Errors in Lords of the Fallen?
Some players have speculated that the platforms' mismatched builds of LotF were to blame for the feature's lack of usability. The development team, however, insists that the functionality merely need additional optimization.
This isn't the best news, but at least the multiplayer modes (both local and online) are still playable! It's always disappointing when games either don't support crossplay or, as in this case, offer it but it doesn't actually function, because I really enjoy teaming up with pals on my PS5 while they play on PC.
Crossplay not Working Solution in the Lord of the Fallen
At the bottom of the screen, regardless of the system you're using, you'll see a message informing you that you've entered "cross-network play." However, if a message saying you "could not join across networks" appears, you may need to take some action to reconnect.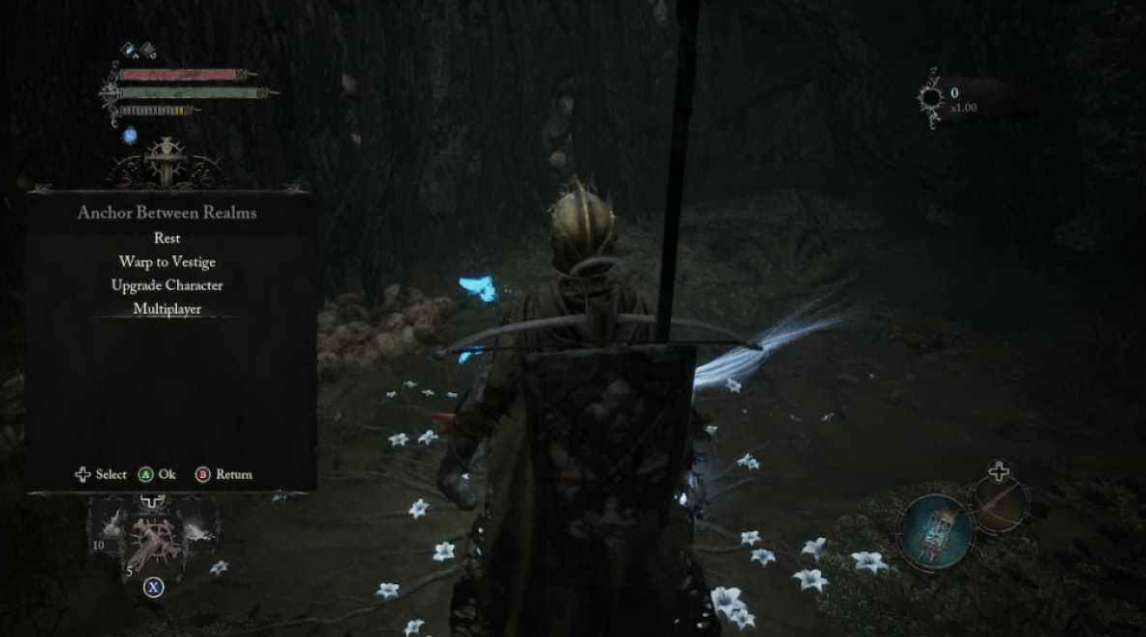 My first piece of advice is to visit a nearby temple. Typically, you'll find the Multiplayer menu, where you may connect with or invite other players. If your internet is down, the 'Log in' button will change to a 'Multiplayer' option. When you press it, it will attempt to contact server administrators and restore your connection. On rare occasions, you may also experience an issue where you keep getting the message "You are currently unable to log in." In that instance, further action may be required.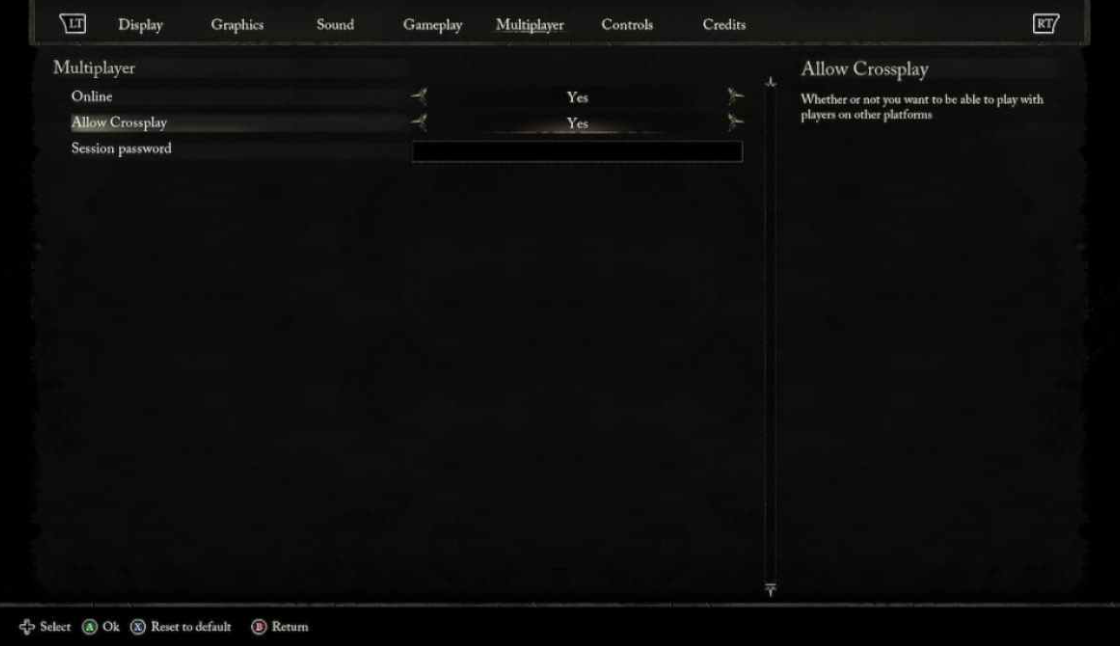 To access your settings, click the gear icon on the top right of your screen. Then, click the Multiplayer menu option. You can disable several options here, including cross-play and internet features. Make sure each of these switches is set to "Yes." After making your adjustments, you can leave the menu. You could see a difference immediately, but if not, try quitting and restarting the game.
If you've already enabled the settings and you're still having problems, there may be an underlying issue. You could also try the following alternate approaches:
Check the internet connection: Cross-play and online features require an active internet connection. A router restart may be in order.
Check if game servers are down: It's possible that the servers could go down or become overloaded at any time. Downdetector and the Lords of the Fallen official Twitter both post status updates, so those are good places to look for information.
Check the PlayStation Network or Xbox Live server status: It's also possible that the problem is related to the platform you're employing. Make sure there are no problems with their servers by checking their status.
Restart your game: The best course of action is to restart your game and system and try again in some cases. It's possible that the problem can be resolved by installing a patch or update.
Wait some time and try again: If the game or your platform suddenly goes down, the best thing to do is to wait for the services to be restored and try again later.
FAQs
Will Lords of the Fallen 2023 be crossplay?
The short answer to your question is yes; crossplay is present in Lords of the Fallen.
Can you play together cross-platform?
Playing with pals on different platforms is as easy as creating an Activision account and sharing the ID, as games support crossplay between PC, PlayStation, and Xbox systems. There aren't many better options when looking for realistic first-person shooters that also offer cross-play.
Can you crossplay PC and PS4?
Playing on a PC (Steam) and continuing your progress on a mobile device (Android/iOS) is possible thanks to cross-platform play. PC (Steam, Epic Games Store) users can play with PlayStation (PS4, PS5) and Xbox (One, X/S) users, and vice versa. The Nintendo Switch does not support cross-platform play at this time.