Street Fighter 6: Ranked System Explained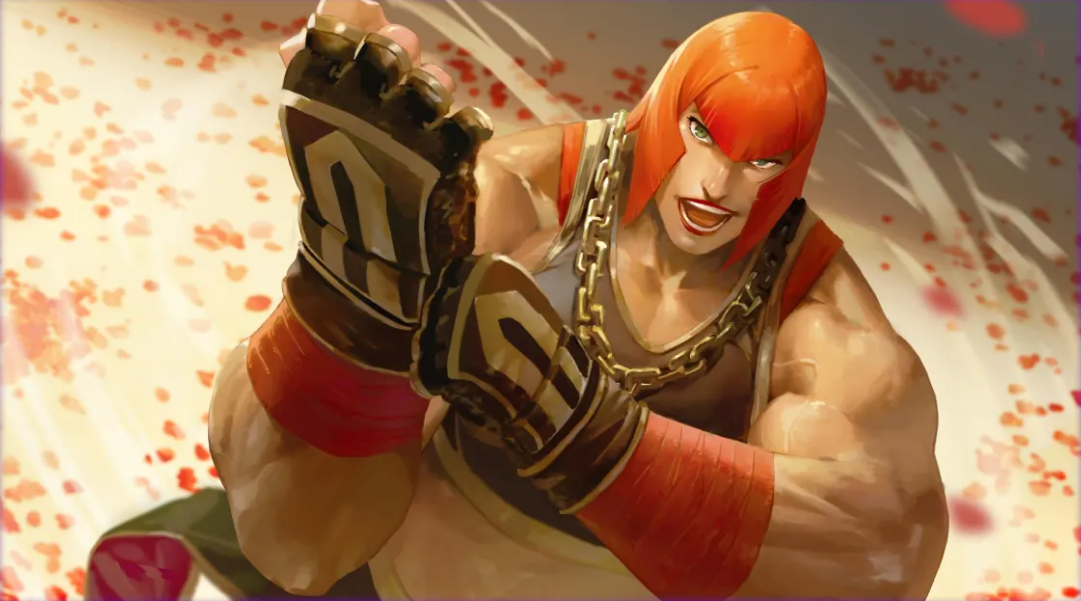 Street Fighter 6's Ranked mode, its competitive component, is extremely well-developed. In Street Fighter 6, a new ranking system lets players plunge into the Fighting Grounds and advance their standing in the game based on their performance there. This ranking game is a fun and tough way to test your mettle against people from all over the world. Learn all about Street Fighter 6's ranking system here!
Read Also: Street Fighter 6: How to Play Chun-Li
What Are Ranking System Points?
In Ranking Mode, your placement in a particular league is determined by a token called Ranking System Points or League Points. Points in the League are awarded for victories and deducted for losses. The ranking points also aid in pairing you against an opponent of similar competence. When competing in Ranked mode, you'll be matched against an opponent from the same tier as you.
You progress through the ranks and into higher leagues as you gain experience and ranking points through successful battles. There are eight distinct leagues and four distinct divisions in Street Fighter 6. The SF6 order of merit is as follows.
Rookie
Iron
Bronze
Silver
Gold
Platinum
Diamond
Master
How does placement work in Street Fighter 6?
Street Fighter 6's ranking system deviates slightly from the norm. When you first press the Ranked button, you'll be prompted to choose a level of challenge. Here are the levels:
Beginner
Novice
Intermediate
Advanced
Depending on your level of self-assurance with your abilities, choose one of the four options presented here. The rated voyage will start after the selection is complete. Ten games will be played to determine your placement.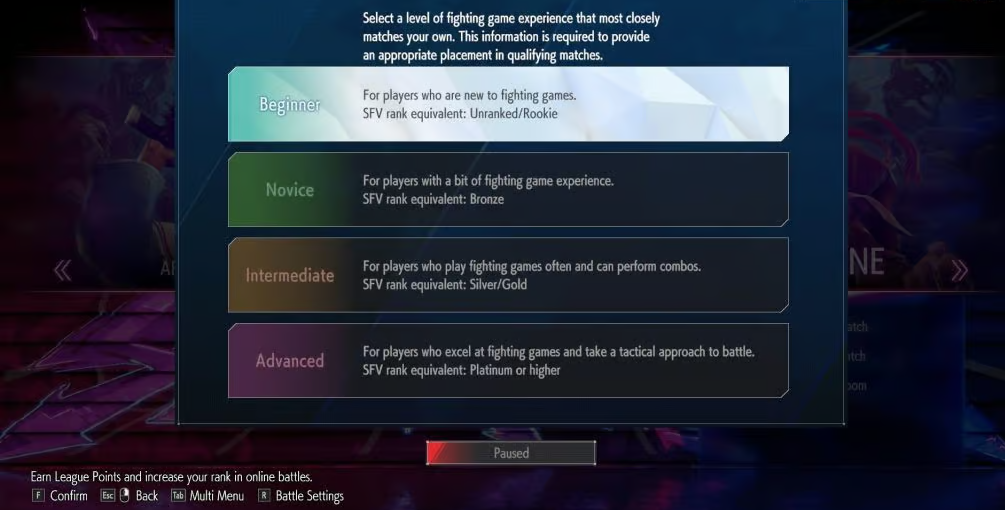 The types of opponents you face will be determined by the difficulty level you select. Aside from that, each individual character has their own status. Having achieved Diamond with Chun Li does not automatically place you in the same tier as Juri. The already challenging Ranked Mode requires you to play with every character you unlock.
How do Win Streaks work in Street Fighter 6?
In Street Fighter 6, there are different criteria for each tier. Some levels allow winning streaks while others do not. For the Street Fighter 6 rankings, keep in mind the following factors:
Ranks
Variables
Rookie
Win Streak Bonus: Yes
League Point Loss on Defeat: No
Iron-Gold
Win Streak Bonus: Yes
League Demotion: No
One-time Rank down Protection: Yes
Platinum-Diamond
Win Streak Bonus: No
League Demotion: Yes
One-time Rank Down Protection: Yes
Master
Win Streak Bonus: No
League Demotion: No
It is obvious that maintaining a high position gets more challenging as one rises in the ranks. As a result, it becomes increasingly crucial to excel as you climb the corporate ladder.
However, if you are ranked Diamond and quit playing ranked, your rating will not decrease and you will remain in that tier permanently.
Street Fighter 6 Ranked System Explained
Players can test their mettle against others of similar skill in Street Fighter 6's ranked mode, with the aim of rising up the ranks through consistent victory. The game's equivalent of levels (called "leagues") run from "Rookie" to "Master," with eight levels in between. There are five tiers within each league that players can rise through by accumulating League Points.
Keep in mind that your League Points (and rank) are associated with your individual character rather than your profile. Therefore, anytime you switch fighters, you will need to begin once again at the very beginning.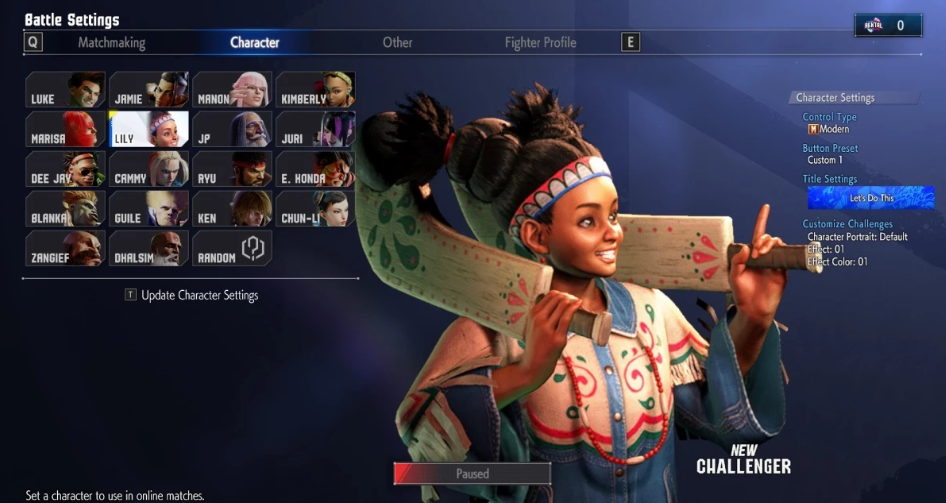 You can set your fighting game experience level before diving into ranked mode. If you select the New Player difficulty level, you will begin play in the Rookie division, designed specifically for players with little to no experience. Choose the Advanced option to jump right into your ten placement matches, the results of which will determine your final placing.
FAQs
What's a good rank in sf6?
For most casual users, gold and silver are the best options, and beyond that, you're going into serious study and play. Even platinum and diamond aren't as high as master on the totem pole. It's up to personal perspective, available time, and ambition.
How many points do you need for master rank in sf6?
Earning the necessary 25,000 league points for Master status is no easy feat. For this reason, as of June 12, 2023 at 10:00 p.m. PDT / June 13, 2023 at 1:00 a.m. EDT, there are only 1,310 players who have achieved Master level.
Who is the best master in Street Fighter 6?
The fact that Ken is the strongest character is not shocking to anyone who has played the game or seen bouts between professional players. Ken has been a fan favorite in the Street Fighter series for a long time, and he is accessible to gamers of all ability levels.
Who is the least combo reliant character in SF6?
Birdie, Gief, and Laura are the three protagonists who rely on combos the least. The answer to your second question is that you can get really far with only footsies; in fact, I'd wager that you could even reach silver without resorting to any kind of special move. Eventually, though, you'll want to step it up a notch and learn a couple confirms.