Mafia: Definitive Edition coming this fall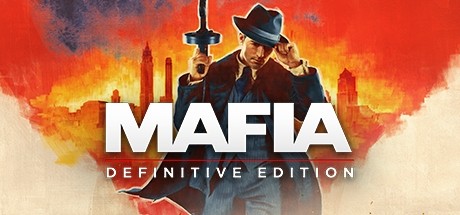 Mafia: Definitive Edition is an upcoming action and adventure video game created by Hangar 13. It will be published by 2K Games. It is a complete remake of the 2002 video game Mafia but with better graphics. It was announced in May 2020. It is scheduled for release on 25th September, 2020 for Microsoft Windows, PlayStation 4 and Xbox One. This game is set within a redesigned version of the fictional city of Lost Heaven. Lost Heaven is based on Chicago, in the 1930s, and follows the rise and fall of taxi driver that turned to mobster Tommy Angelo within the Salieri crime family.  A trailer of it was just released a while back and it looked amazing.  More Mafia: Definitive Edition trailers are expected over the coming weeks before its launch. Future videos will look at other improved assets such as the missions, soundtrack, and the overhauled shooting and driving mechanics.
The soundtrack in English for the game was recorded with a different cast. It was with the Italian-Australian actor Andrew Bongiorno lending his voice, motion capture performance to Tommy Angelo. Hangar 13 president Haden Blackman stated "since our cinematics rely heavily on motion capture data, it was essential that we have both voice and physical performances". And they wanted to be assured that the actors not only looked the part but could also perform well on motion capture and voice-over booths. The Czech dub has most of the surviving cast from the 2002 game reprise their roles for the remake, like Marek Vašut who returned to voice Tommy.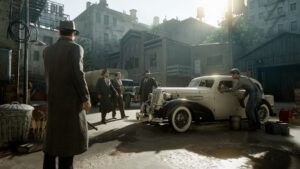 A major change in the remake was a completely redesigned version of the game's original setting. To help with the redesign, the company focused on reviewing the style of American cities around the 1920s and 1930s following World War I, and improving on the atmosphere and also the beautiful designs of the city's certain districts, revamping several and in many cases, renaming them completely. The whole game is told to us as a flashback, as Tommy explains to Norman his rise to the top and eventual fall within Salieri's organization.
Initially, the game was supposed to have been released by now because it previously held an August release date. Because of the on-going coronavirus pandemic the developers were forced to push the date back to finalise everything in time for launch. It's a great-looking, story-driven period piece that puts you right into the action! The game will be sold for $39 after its launch.