Marvel Strike Force Introducing Miles Morales, Green Goblin, And Carnage From Into The Spider-Verse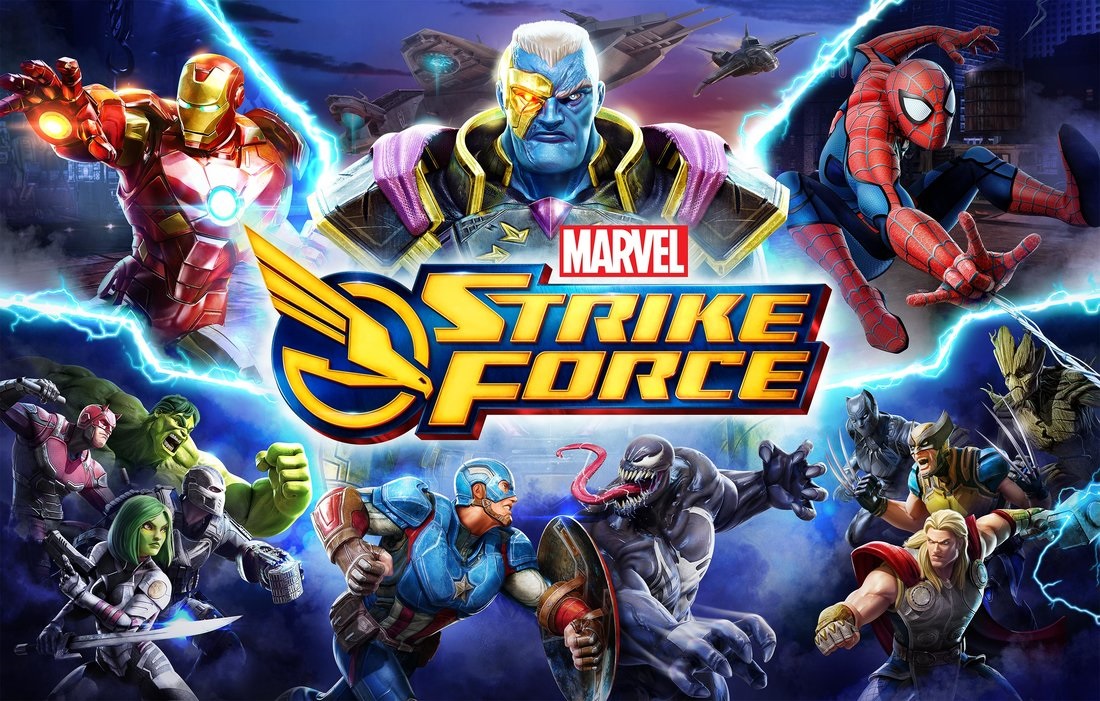 Get ready for the upcoming Miles Morales, Green Goblin, And Carnage from Spider-man: Into The Spider-Verse to Marvel Strike Force!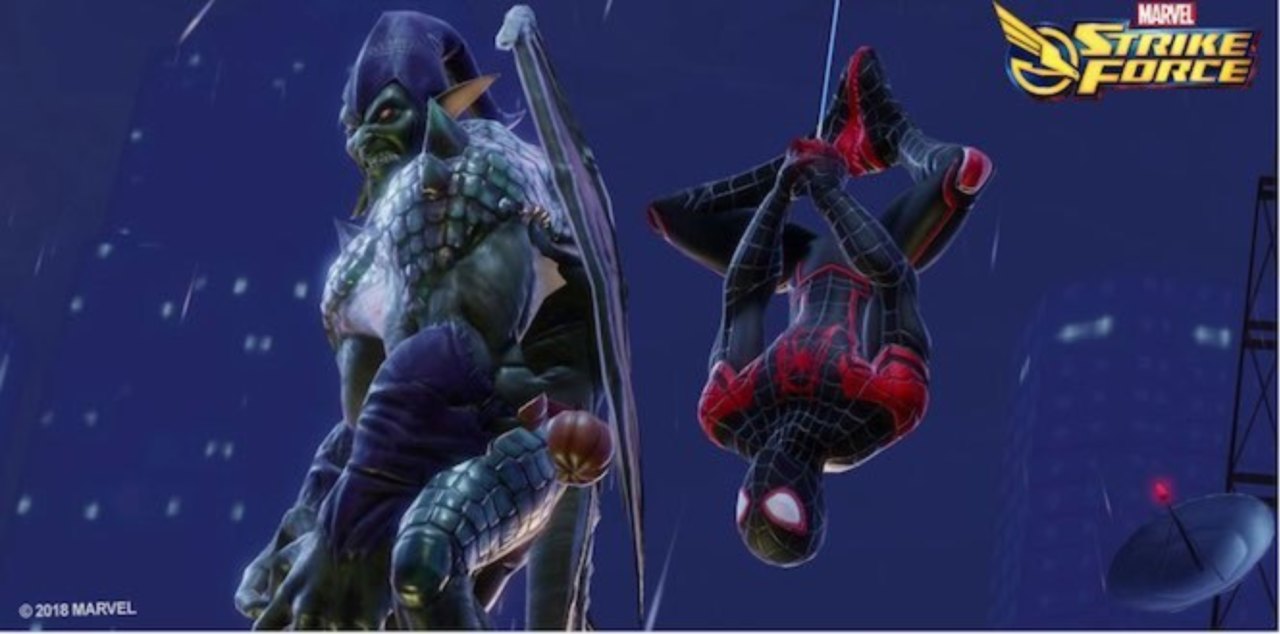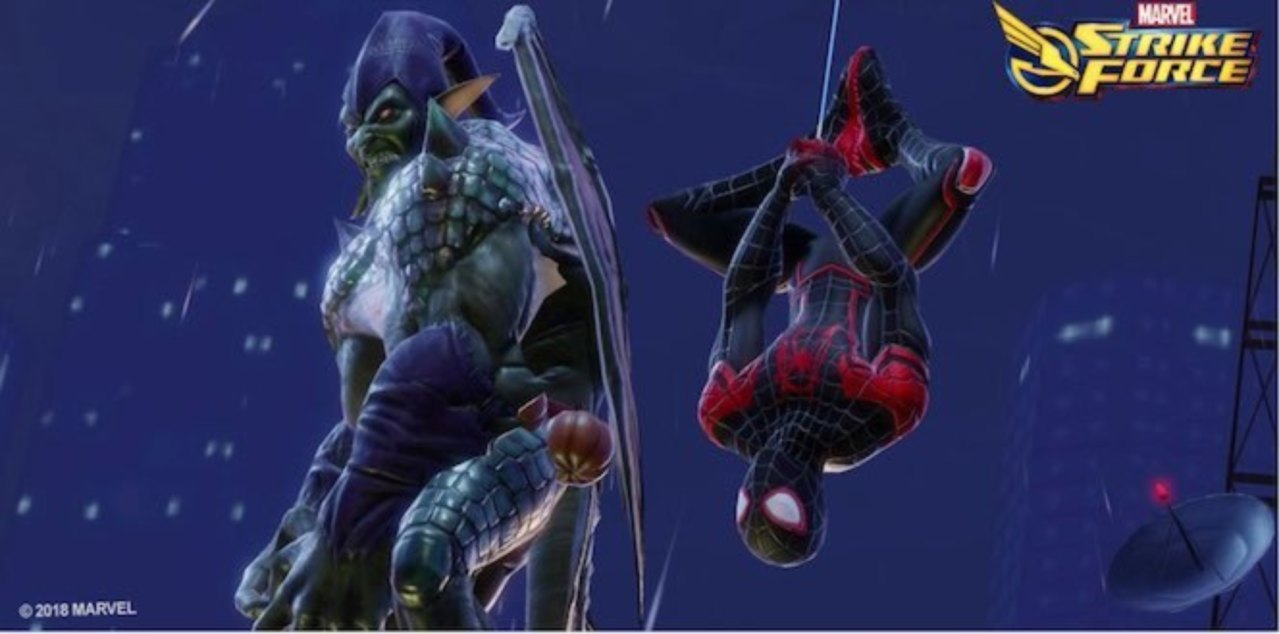 I think you all must have been familiar with this popular Android game, but if you are new in it, then let me give some descriptions.
"In Marvel Strike Force, ready for battle alongside allies and arch-rivals in this action-packed, visually-stunning free-to-play game for your iPhone or iPad. An assault on Earth has begun and Super Heroes and Super Villains are working together to defend it! Lead the charge by assembling your ultimate squad, including Spider-Man, Doctor Strange, Groot, Rocket Raccoon, Loki, Venom, Captain America and Iron Man, as you enter strategic combat against an all-new enemy threat. It's time to fight! Gather your squad and prepare for the battle to save Earth!"
Recently, FoxNext as the developer introducing three new characters which join in Marvel Strike Force, and here they are:
1. Miles Morales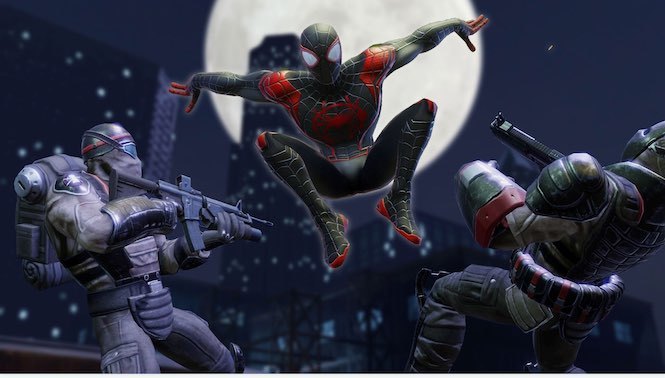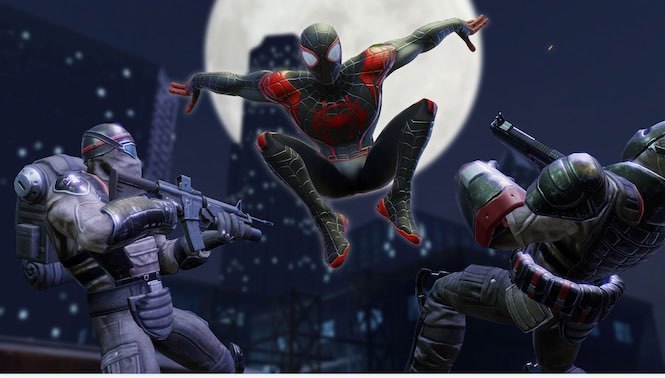 The Spidey fans definitely have familiar with this hero character from Spiderman: Into The Spider-Verse, as FoxNext has mentioned:
"With the spider-like superpowers of his predecessor, Spider-Man (Miles Morales) is the next teen hero arriving in the Marvel universe to fend off enemies with enhanced strength and agility. His Spider-Senses warn him of danger all around him, allowing him to throw a venom strike, paralyzing anyone with his touch. He's surely an iconic Super Hero to have on your side as you battle the upcoming villains in Marvel Strike Force."
2. Green Goblin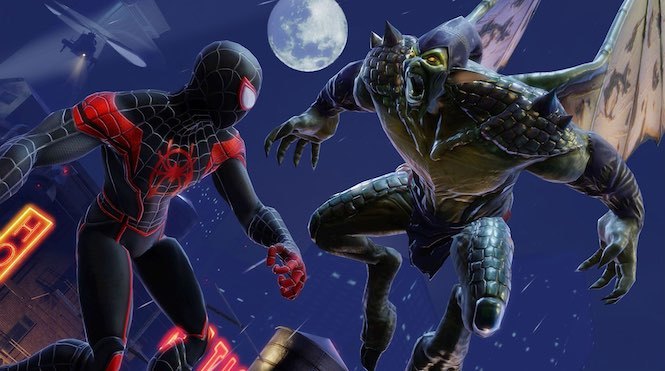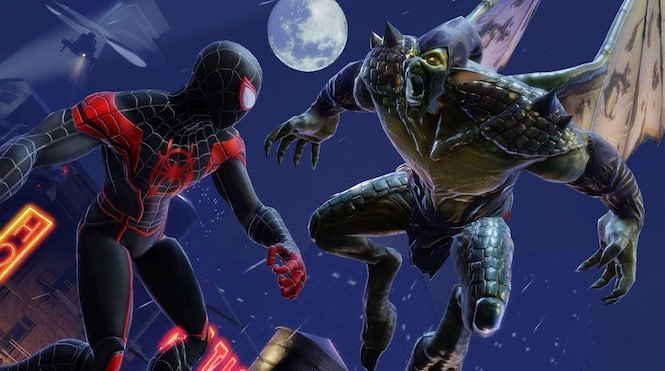 This character obviously also already acknowledged as a villain which gets around on a glider and sling pumpkin bombs at his opponents, FoxNext explained:
"Next up, Miles Morales's archenemy, the maniacal Super Villain Green Goblin. His superhuman strength, reflexes, endurance and healing rate make him a foe to be wary of. Players need to watch out for his variety of bizarre devices as they battle against the amoral industrialist in Marvel Strike Force."
3. Carnage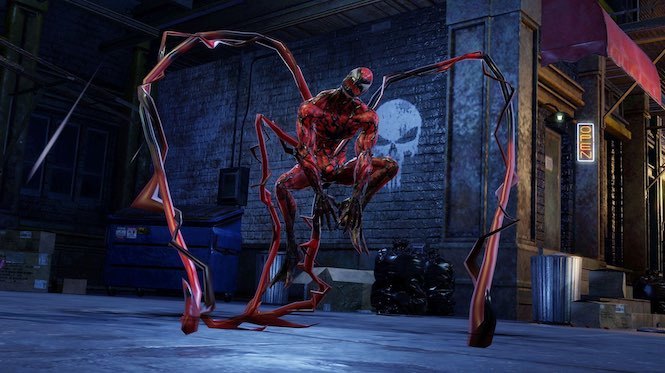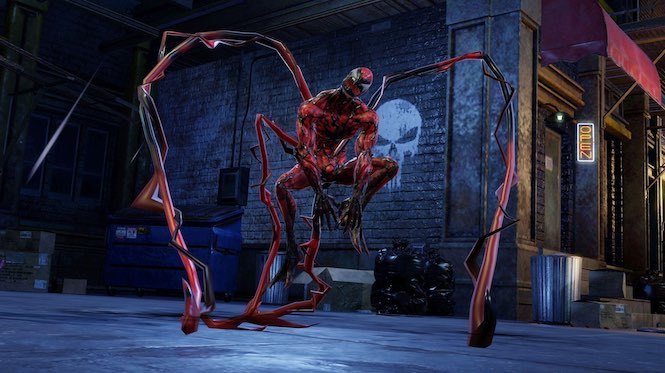 This destructive enemy will give a concussion with his destructive powers, FoxNext stated:
"Lastly, the alien symbiote Carnage enters the MARVEL Strike Force universe. Carnage's bloodthirsty nature paired with his ability to change his body into a variety of vicious weapons means danger for anyone crossing his path."
Well, what do you think about that? Quite impressive enough?
Marvel Strike Force currently available for Android and iOs.