Micron SSD Addresses Latency QoS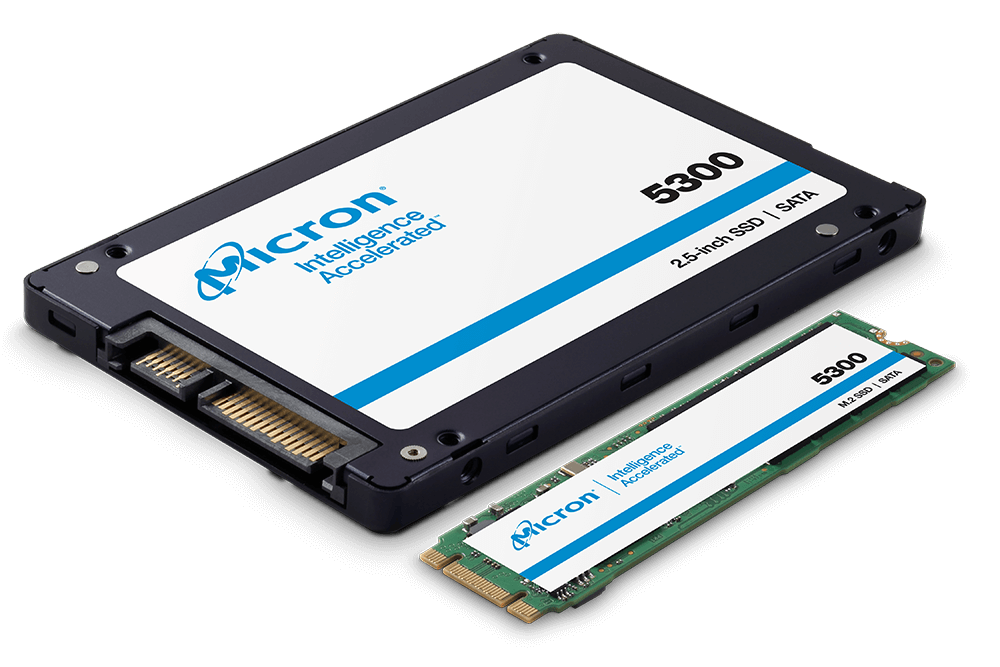 Micron Technology's newest corporate solid-state drive (SSD) focuses on consistency of performance in addition to the standard performance improvements.
According to Alvaro Toledo, vice president of data centre storage at Micron, Micron's 7450 NVMe and PCIe Gen4 SSD is the first enterprise SSD that uses their vertically integrated 176-layer NAND and intends to achieve QoS latency at or below 2 milliseconds (ms). Additionally, they provide a broad range of capacity and physical factor possibilities. An additional benefit of the SSD's release is that PCIe Gen4 is rapidly replacing SATA 6Gb/s as the most extensively used SSD interface in servers.
Choosing a solid-state drive (SSD) that provides constant, dependable latencies is vital for customers in the data centre, not just for hyperscalers, but also for typical business data centres operating databases. SLAs, or service level agreements, are contractual obligations that both companies must meet with their clients. "The latency was a particular focus for us."
As a result, popular databases like Oracle, MySQL, RocksDB, and Microsoft SQL Server benefit from improved performance from the 7450 SSD's low latency and 99.9999 percent QoS. A multi-threaded database has numerous queues that wait for the slowest process to complete before delivering results.
According to him, constant latency might make a tremendous impact for the end-user. According to him, real-time analytics, artificial intelligence, and content streaming are other workloads that necessitate a constant delay.
Along with minimal latency, Micron's 7450 SSD supports a wide range of workloads owing to a number of form factors, including U.3, M.2, and E1.S., that the firm claims are among the most comprehensive. With capacities ranging from 400GB to 15.36TB (including 8TB in the small E1.S form factor), Toledo says that these enormous deployments by the hyperscalers are being met with a wide range of storage options. meanwhile, the PCIe Gen4 business is only beginning to take off. "We feel the 7450 is really well timed for it," he stated.
For platforms requiring 2.5-inch NVMe SSDs, Micron is the only vendor delivering a PCIe Gen4 U.3 SSD in both 15-mm and 7-mm thickness, according to Toledo. PCIe Gen4 M.2 22 80-mm SSDs with power loss protection are also available for the 7450. This SSD is primarily intended for server boot.
Additional data security is provided by the company's Micron Secure Execution Environment (SEE), which incorporates self-encrypting drive capabilities and the company's Secure Execution Environment (SEE) for dedicated security processing hardware with physical separation. For eligible situations, the new SSD range is also OCP-compliant.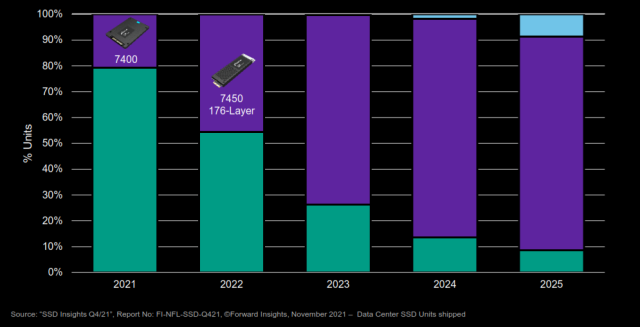 When Micron made their initial 176-layer NAND announcement in late 2020, they touted their usage of replacement gate (RG) technology. Micron has been able to greatly increase performance and density by abandoning the floating gate technique and merging it with their CMOS-under-array design. In comparison to the previous generation of high-volume 3D NAND, read and write latency have both been reduced by over 35%.