MSI Releases BIOS Updates for Socket AM5 Motherboards to Accommodate Future Processors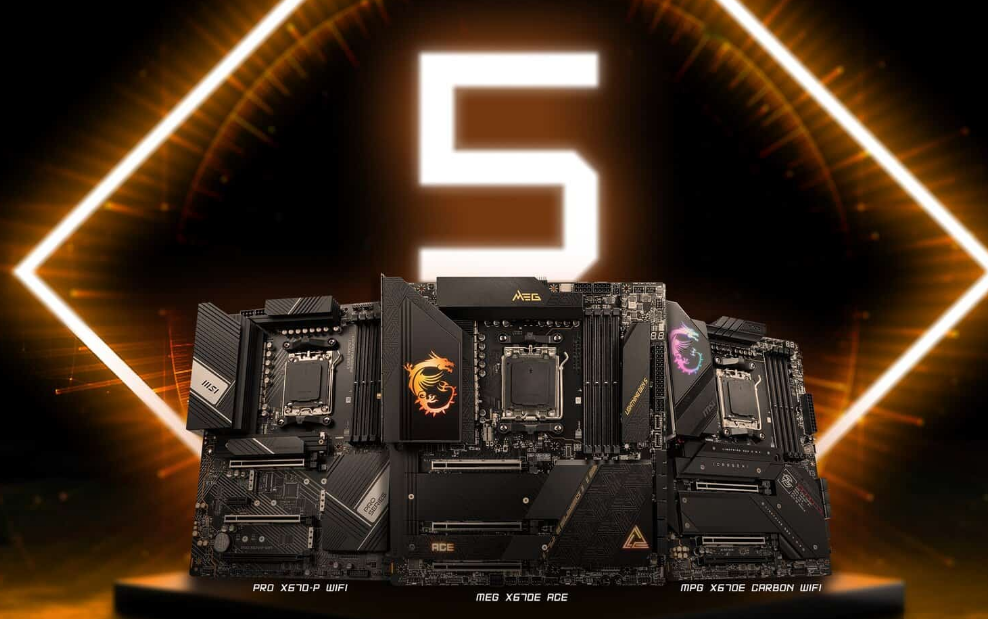 MSI has just made the announcement that their new lineup of AMD Ryzen 7000 Series CPUs will be compatible with all of their X670 and B650 motherboards. The new AMD Ryzen central processing units (CPUs) will feature the Ryzen 9 7900, Ryzen 7 7700, and the Ryzen 5 7600, all of which will have a TDP (thermal design power) of 65 watts by default. These central processing units (CPUs), despite having a lower TDP, will each have up to 12 cores and 24 threads as their respective CPUs, and they will be able to achieve their theoretical maximum boost clock of over 5 GHz.
With the release of MSI's newest BIOS version, "AGESA COMBO PI-1.0.0.4," all of the company's X670 and B650 motherboards will be compatible with one another and ready to go from the get-go. With the recent debut of AMD Ryzen 7000 Series processors, MSI has introduced three innovative tools that will assist customers in overclocking their systems. These features are referred to as Performance Switch, PBO Thermal Point, and Config TDP. The MSI Performance Switch is a brand-new function that was launched earlier this year by MSI. It is located within the MSI BIOS. Users have the ability to select from three different preset levels in addition to an advanced option when using Performance Switch.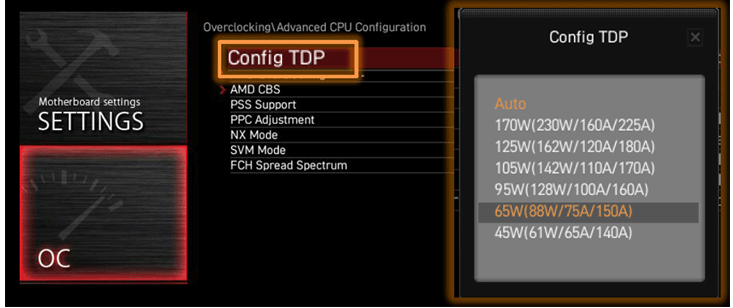 Then, it combines AMD's default PBO (Precision Boost Overdrive) settings with MSI's OC settings to produce a significantly greater single-core and multi-core CPU performance. The following component is known as the PBO Thermal Point. Set Thermal Points 85°C, 75°C, and 65°C are going to be the different MSI PBO Thermal profiles that will enable the maximum CPU temperature to function. These profiles will be available in the future. Using these profile settings will cause the central processing unit (CPU) to function at a lower voltage in order to maintain compliance with the temperature constraint. This will result in your system producing less heat and running more efficiently.
The Configuration TDP (Config TDP) functionality comes in last. Those who aren't familiar with the process of overclocking their CPU will find this option to be quite user-friendly and a cool addition to the software. The Config TDP feature that is exclusive to MSI provides users with multiple different preset profiles that each have a unique TDP setting within the BIOS. Because of this, the customers won't have to worry about making any manual adjustments to the settings, and they won't have to go through the inconvenience either; instead, the configuration will be a simple one-time process. All MSI X670 and B650 chipset motherboards will support the Config TDP feature when it becomes available.