Play your favorite games on the go with the Silicon Power UD90 M.2 2230 NVMe SSD.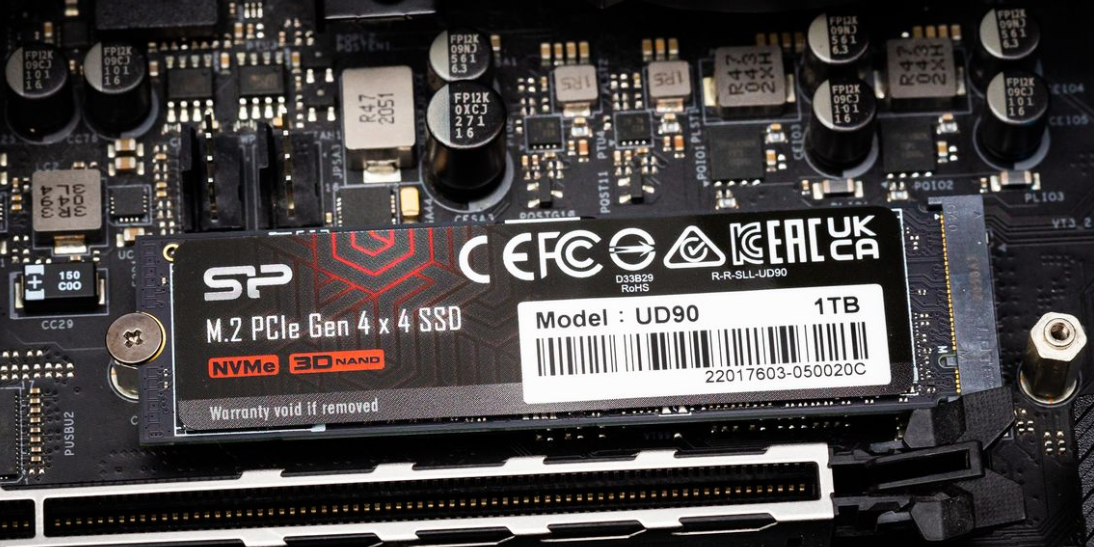 With the release of the new 2230 iteration of its immensely famous UD90 solid-state drive, Silicon Power will delight the community of portable gamers. This fascinating solid-state drive (SSD), despite its diminutive size (22.0 millimetres by 30.0 millimetres by 3.7 millimetres), packs a powerful storage punch. It comes in capacities of 500 gigabytes, one terabyte, and two terabytes, weighing only 3 grams. It is the perfect accessory for handheld gaming devices like Steam Deck and the ROG Ally.
The UD90 utilizes a PCIe Gen 4×4 interface, which enables it to achieve high speeds despite its diminutive size. The 500GB model can read data at a maximum speed of 4,700MB/s, the 1TB model can read data at a maximum speed of 4,900MB/s, and the 2TB model can read data at a maximum speed of 5,000MB/s. The same can be said for the rate at which data may be written, up to 3,200MB/s for the 1TB model, 1,700MB/s for the 2TB model, and 1,700MB/s for the 500GB model. You'll need a computer with an M.2 slot that supports the PCIe interface to work wonders on your system.
The UD90 is characterized by its durability and high level of safety. It can perform properly in temperatures ranging from 0 to 70 degrees Celsius. It has a robust Mean Time Between Failures (MTBF) estimate of 1,500,000 hours, which is noteworthy. A shock resistance test was performed on it, and it could withstand up to 1500g for 0.5 milliseconds of force. This should put your mind at ease if you are concerned about bumps or drops. In addition to this, it has been awarded several prestigious certifications, such as CE, FCC, UKCA, and many others. All of this is covered by a generous limited five-year guarantee, demonstrating Silicon Power's faith in the quality of its product.