Roblox Error Code 403 Fix – Is Roblox Down Right Now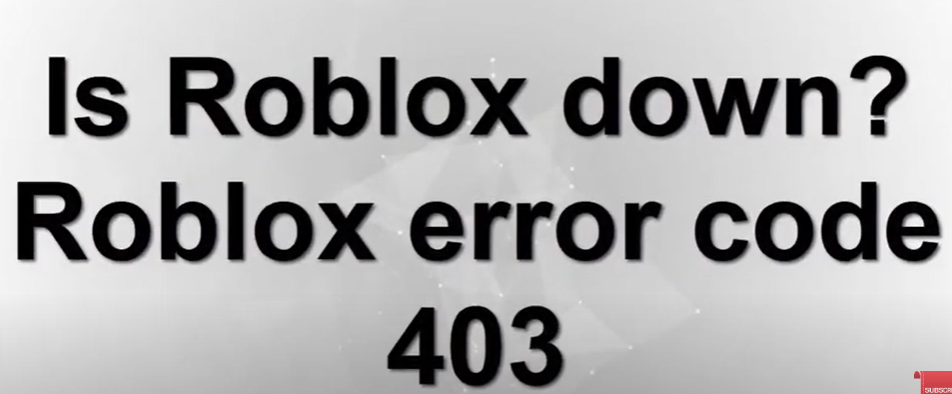 No at the moment roblox is not down. The error that you are might be facing 403 is because the image has either been modedrated or put offsale.
Also this error code means that either you, or it can be that your browser, did something wrong. So if you have encountered this then means that you have already authenticated yourself with roblox  server. Which means that you've logged in, but the resource you have requested expects someone with higher privileges. There is still nothing much to worry about as it is not a permanent issue.
So 403 is an error code that says "You don't have permission to view this page" and it happens when you go to the staff/administrator only page, Or when you are IP Banned.
Note: For people who are using safari its probably cause you have private relay turned on.
Even if you are a mac user you can face this "roblox error code 403 an error was encountered during authentication" there is nothing to worry about this error code just wait and try again later after sometime Roblox will be running fine.
Tip 1: What you can do is sace the place to your files and upload it again.
Tip 2: Maybe if you turn off the VPN it will work
How do you fix code 403 on Roblox?
If you're having error code 405, check out this method to fix it.
You should clear the Chrome's Browsing Data, Cookies and other cache memory of your system.
You need to Change the DNS Server Address manually.
Also Disable the Extensions in Chrome if you have many may be they are causing some issues.
Also you can watch this video to know more about fixing error code 403 in roblox.