The new design and workings of the Sony WF-1000XM5 have been revealed thanks to a leak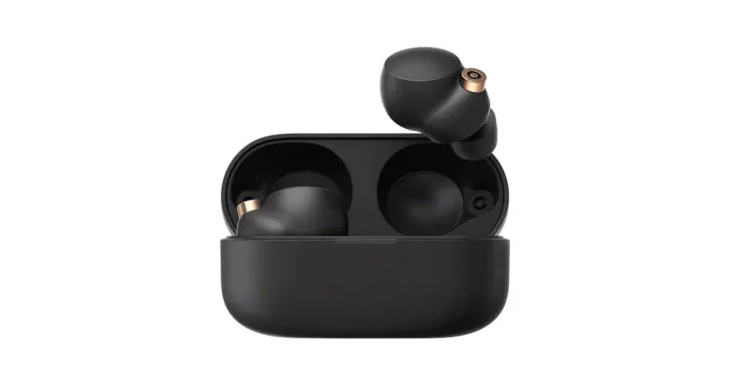 When it comes to truly wireless earbuds as well as wireless over-the-ear headphones, Sony is the undisputed leader in the industry. If you are looking for a replacement for your AirPods, the products that Sony has to offer are good options. The Sony WF-1000XM4 is one of my favourite headphones, and I've also used the WH series of headphones on a consistent basis. Now, the Sony WF-1000XM5 has been seen online in its entirety, revealing the design, the charging case, and everything else that one would want to find in a quality pair of headphones or earbuds.
In this image, you can see the charging case, as well as the earbuds themselves, as well as other essential information that you will need to be aware of if you are anticipating the most recent product launch from Sony. Those who are familiar with the Sony WF-1000XM4 may find that the Sony WF-1000XM5 appears to be somewhat reminiscent of its predecessor; this is because the comparison is accurate. On the other hand, compared to their predecessor, these earbuds look to be more compact and smaller in size. The housing of these earphones appeared to be far more rounded off than that of the earbuds of the previous generation; in fact, it practically resembled a large pill.
On the other hand, the casing itself now contains a more powerful battery of 230 mAh, which suggests that the forthcoming earbuds will in general have a longer battery life. The source also discloses that there is a charge indicator LED light on the front of the case, as well as a wireless charging coil inside the case, which makes the earbuds compatible with Qi wireless charging standards. Last but not least, the source indicates that the Sony WF-1000XM5 might stay with a single driver, but here's hoping that it's larger than the 6mm driver that's featured in the XM4 model.
It is unfortunate that there is no information available regarding the release date of the Sony WF-1000XM5, but it is safe to assume that Sony could drop them at any time now. When you consider that the original price of the predecessors was $280, which is the going rate for premium true-wireless earbuds, it is important to note that these will be more expensive than $250. This is something to keep in mind.