The SSDs of the future will be so fast, they might need active fans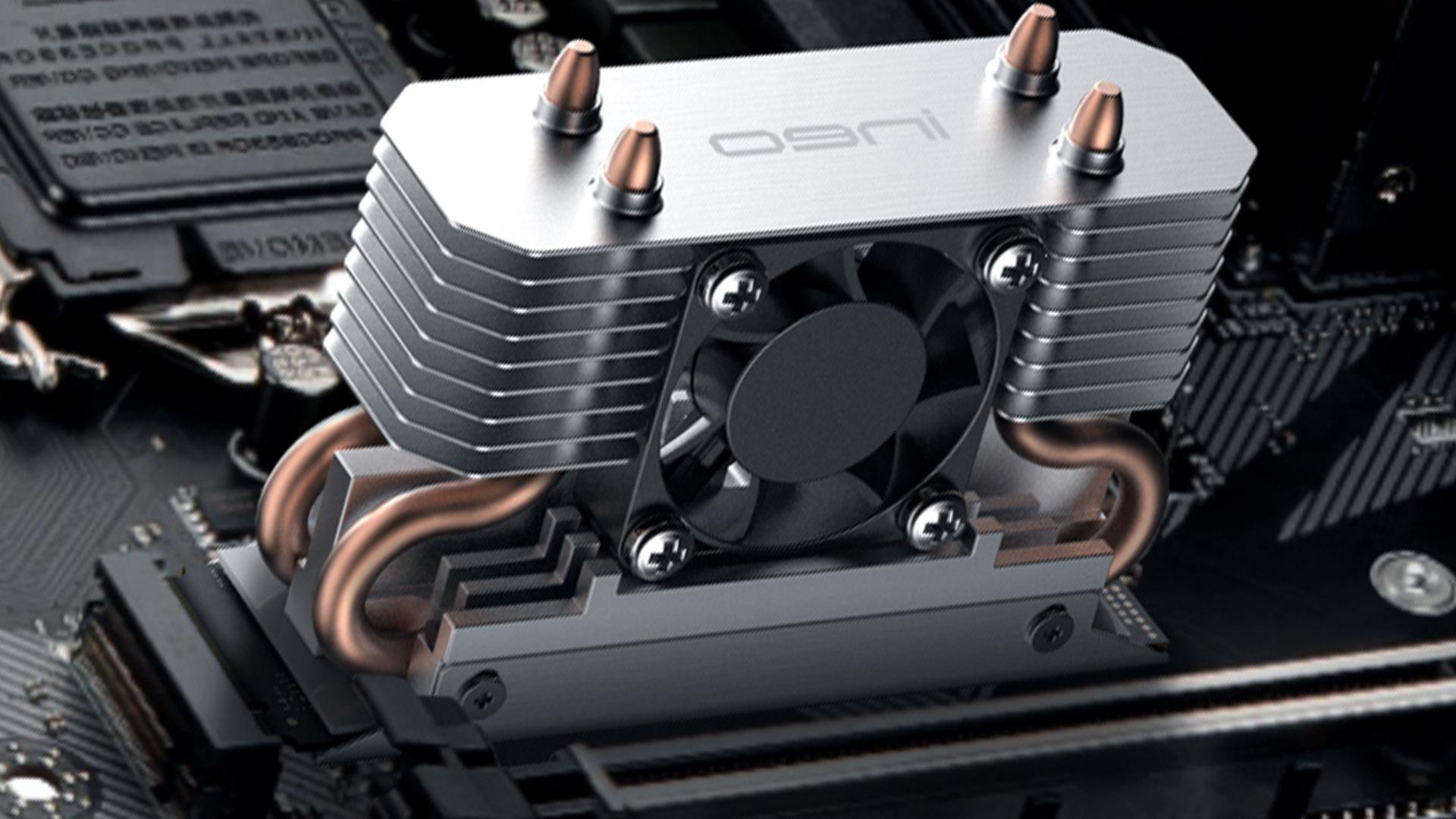 Soon, new computer users will have little recollection of the days when data was stored on spinning magnetic discs. Outside of mass storage, the traditional hard disc will be about as useful as an 8-track recorder. Adaptations are inevitable in the march of innovation, and newer and faster solid-state drives may require a little more support to reach their speeds. Phison, a producer of SSD controllers, says that active cooling will be a big benefit.
A dedicated fan for your NVMe storage drive is what this entails in simple words (or whatever new standard comes after the PCIe gen 5 drives). Phison's CTO, Sebastien Jean, predicts heatsinks for PCIe Gen5. The heat spreaders and heatsinks on performance M.2 drives are already substantial, but if you're concerned about heat dissipation, you can get even larger ones from the aftermarket. There are even some designs that seem like little CPU coolers, including heat pipes and tiny fans. "But ultimately we'll need to have a fan that's blowing air directly over the heatsink, too," he said, recommending the go-to cooling approach that's been used for CPUs and GPUs for decades.
Faster data read and write rates necessitate more complicated memory and controllers, which in turn necessitates more power and, thus, higher temperatures. To prevent data loss, the NAND memory's temperature sensors begin to scale down performance if they detect excessive heat. It's not only the storage drive that's a problem. A drive with inadequate cooling might be exacerbated by a lack of suitable airflow and closeness to high-heat components such as the GPU. Engineers must think beyond the box when designing laptops, server blades, and other systems with limited space.
When is it too hot? Jean estimates a temperature of 50 degrees Celsius (122 Fahrenheit). A probable failure and shutdown of the NAND storage occurs at 80° C (176° F) after that. Even without a massive heatsink or dedicated fan, future developments in controller technology and connectivity standards may help reduce the problem. However, if you want to take use of PCIe Gen5's maximum storage speed, you should leave some space above your M.2 slots.