The Switch Has Now Outsold The 3DS In Japan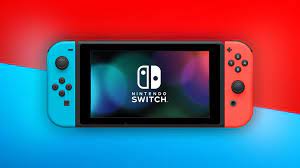 It is common knowledge that the Nintendo Switch has been an outstandingly successful product across the globe. We only recently reported on the system's astounding success of surpassing PS4 sales in North America, and now it has just reached another big milestone in its home Japan. This time, the achievement was to surpass PS4 sales in Japan.
According to a tweet sent by Game Data Library, the Nintendo Switch has officially outsold the Nintendo 3DS in the region, with a grand total of 24,765,068 units having been sold since the Switch's release on March 3, 2017. Since the 26th of February in 2011, when it first went on sale, a total of 24,759,642 Nintendo 3DS consoles have been purchased.
Nintendo Switch outsold the Nintendo 3DS in Japan this week.

Here's a graph showing the sales of both systems launches aligned, with notable releases highlighted.

Switch is now Japan's third best selling game system. pic.twitter.com/bau7lMufty

— Game Data Library (@GameDataLibrary) May 20, 2022
The conclusion that can be drawn from this is that the Switch is currently the third best-selling console in the area, trailing closely behind the Game Boy, which holds the position of second place, and the Nintendo DS, which holds the position of first place. It is also interesting to see the sales trajectory based on major game releases; it is evident that the 3DS had a remarkable surge in sales early on with the launch of Mario Kart 7 and the 3DS XL later on (a cheeky price cut probably did a world of good, as well), but ultimately started to level out shortly after the launch of the somewhat polarizing New 3DS.
On the other hand, when considering the Switch, there have been very few and far between drops in sales. This can be primarily credited to the regular release of amazing titles, not to mention the Switch Lite and OLED versions.
Let's have a look at the overall rankings, which have been provided by Game Data Library:
That's quite an accomplishment, isn't it? It's mind-boggling to believe that the Nintendo Switch has outsold older consoles in Japan, such as the PlayStation 2 and the original Famicom. Is it possible for it to continue to improve and move up to first place? When compared to the 3DS's sales trajectory, we believe it has a really decent chance of succeeding in the market. It is interesting to note, and a little bit surprising, that there is no mention whatsoever of the PlayStation 4 in any of the rankings. Perhaps this is an indication of how much people in Japan enjoy playing handheld video games.