Word Is AMD Zen 4 Ryzen 7000 CPUs Will Also Get 3D V-Cache Next Year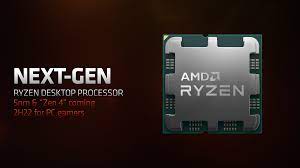 Have you read our evaluation of the Ryzen 7 5800X3D processor? When it comes to PC hardware, if you're new to it, the short version is that AMD took one of its existing Ryzen 7 5800X CPUs, reduced the clock speed slightly, and then added an additional 64 MB of L3 cache by attaching an additional die to the top of the CPU complex, using through-silicon vias and other advanced technology. The results are stunning for gamers, and they are likely to have given all but the most ardent Intel supporters reason to be optimistic about the future of AMD's 3D stacking technology in general.
As it turns out, Zen 4-based processors may be able to carry on that tradition, but they will most likely not be available at launch. Zen 3D is only being packaged on a single production line, according to Greymon55, a well-known leaker and rumour monger who specializes in Digimon-themed leaks and rumours. For starters, this suggests that supplies of the highly anticipated Ryzen 7 5800X3D processor, which will be available in five days, may be restricted.
As Greymon55 proceeded, he stated that the manufacturing of Zen 4 processors with 3D-stacked cache will not commence until after the production of Zen 3D processors has been halted in order for the production line to be converted to the new CPUs. That is to say, as verified by a follow-up response, AMD's initial wave of Zen 4-based CPUs will very certainly not contain any processors with 3D V-cache. Instead, those components will most likely be released the following year.
Taking a look at the roadmap for Intel's forthcoming chips, this makes perfect sense. In addition, we anticipate Intel to debut its "Raptor Lake" 13th-generation Core processors later this year—possibly as early as Q3—and AMD to release its Ryzen 7000-series CPUs, which will be based on the new Zen 4 architecture and Socket AM5 platform, around the same time frame.