AOTG Versus Kingdoms Rise: Which Fantasy Slot Series Rules Them All?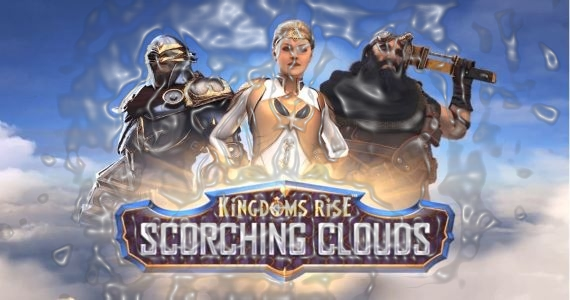 Just who makes the best online casino games in 2021? It's always going to be a subjective opinion to choose the best iGaming developer. As with video games and movies, there isn't really a right answer. All players will have their preferences: Some might like high volatility slots like those made by Pragmatic and No Limit City, while others might like more relaxed games like those made by Eyecon. Other's still might like the classic card and table games created by Evolution.
But we can make an objective statement that no iGaming developer focuses more on worldbuilding than Playtech.  By worldbuilding, we mean exactly that – the kind of fictional universes you would find in novels, comic books, movies, and, increasingly, video games. Playtech has two main series of games where it does this – Age of the Gods (AOTG) and Kingdoms Rise. The former has around two dozen games in the series, and the latter around 10. Both are unlike any casino game series ever created.
AOTG draws on Greek and Norse myths
So, what are we actually talking about here? Aren't slots just simple spin and win games? Yes, but only in the crudest sense. They are also games that can have characters, themes, plotlines, and so on. If we look at AOTG, for example, it initially based its games around the adventures of Greek gods, heroes and monsters. Thus, games like Prince of Olympus (based on Hercules) would feature side quests (bonus games) like Hercules battling the Hydra.
As you might imagine, AOTG can draw upon lots of the rich tapestry of Greek myth to theme its slots series. And Playtech really does a good job of weaving those myths into the games. So, a game based on King Midas (AOTG Mighty Midas) will focus on the fabled king's ability to turn things into gold, whereas God of Storms has tempest-themed features as would befit a game based on Aeolus. As the series developed, Playtech decided to move into Norse mythology rather than exhaust the Greek myth stuff. This gave the series a new lease of life recently.
Kingdoms Rise tells a unique story
You can see both Age of the Gods and Kingdoms Rise series of slots games at SlotsHeaven in order to judge yourself, but Kingdoms Rise arguably does a better job in its storytelling. Playtech has created a whole high-fantasy world from scratch. It resembles World of Warcraft somewhat, and we might also say that there is some Game of Thrones stuff thrown in their too (without all the swear words).
What's appealing about Kingdoms Rise is that each game, while connected, is tonally different. Some take place on a desert world (Sands of Fury), whereas others (Reign of Ice) focus on a frozen wasteland reminiscent of GOT's lands Beyond the Wall. But when we say "connected", we really mean it. You can jump through each game via an interactive map – it's visually stunning. Moreover, you can earn coins in each game to spend via the Kingdoms Rise shop.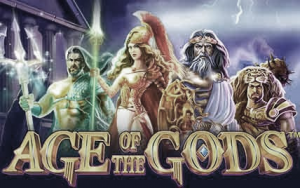 Of course, part of the appeal of these games is about winning money. Both AOTG and Kingdoms Rise offer progressive jackpots. These are funded by taking a small percentage of each wager (1% or so) and awarded randomly. At the time of writing, for instance, the AOTG top prize is over £500K and growing, whereas the Kingdoms Rise grand jackpot is £475K.
As for which is best, it is, as we said, going to be a subjective opinion. AOTG arguably has the better gameplay options, whereas Kingdoms Rise is stylistically superior. But both are incredible examples of what an iGaming developer can bring to life at a casino. Check them out at top casino sites today. However, don't forget that, while these games are fun fantasy epics, they are also real-money casino games, so stick to your budget – or even play for free in demo mode.