Best Places to See in Turkey That You Will Never Forget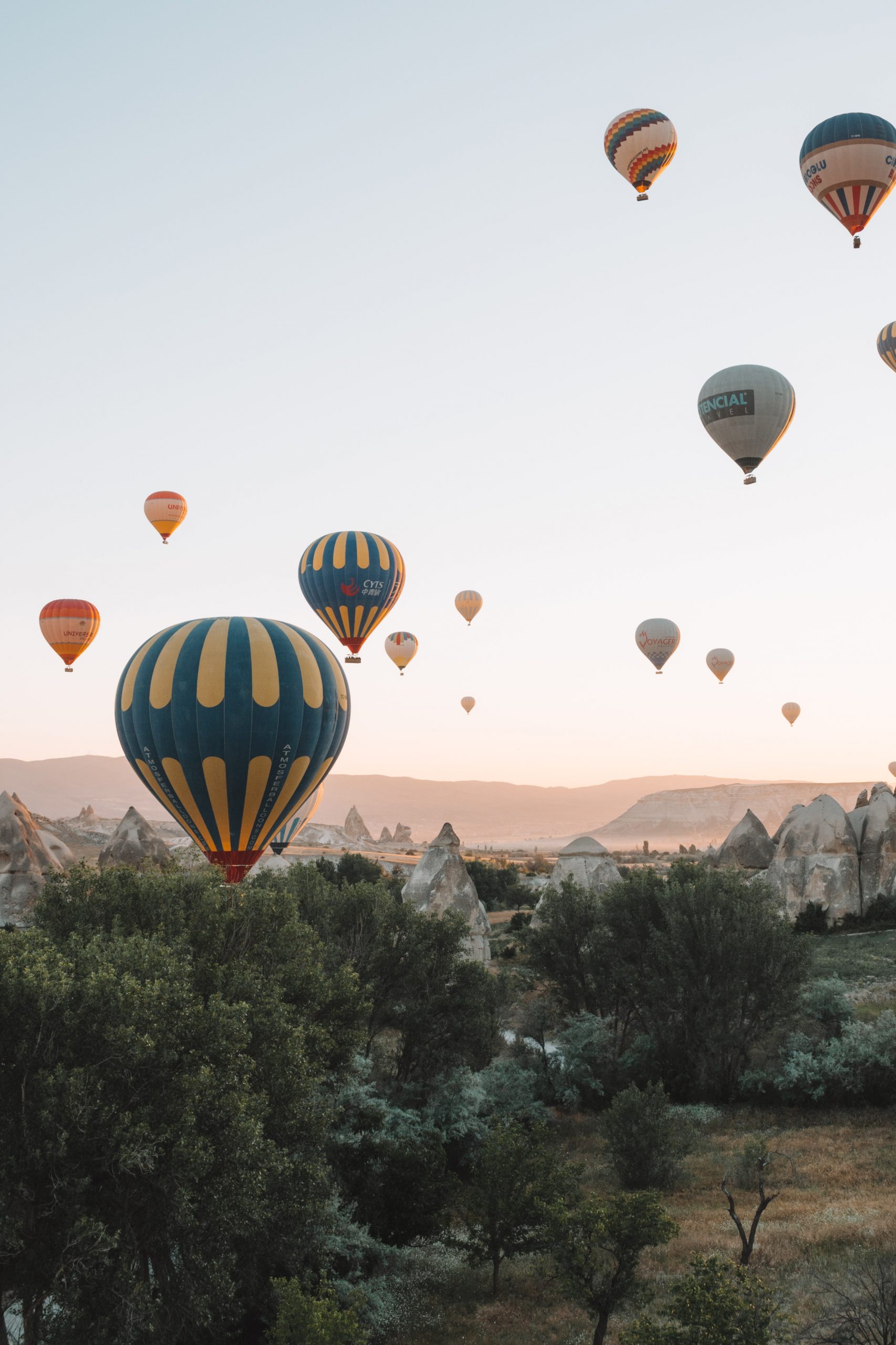 Planning for vacation?? There are some of the best places to see in Turkey that you are never going to forget!
Want to explore the beauty of this world? Or if you want to relax your body and mind by a refreshing memorable trip to just get out of all the tensions and stressful life! Somehow it is a difficult decision to plan and decide which place would be the best destination to visit according to everyone's differences in interests, choices, moods, and nature.
A country or a place in which beaches, adventurous places, delicious cuisine, and every single thing a person would want to explore, that ideal visiting destination would be Turkey. Turkey would be the best option because of its engaging culture, eye-catching views, soothing beaches, and historical places. Nobody can deny the fact that beauty attracts the eyes and everyone wants to explore beautiful destinations for some adventure and to make memories.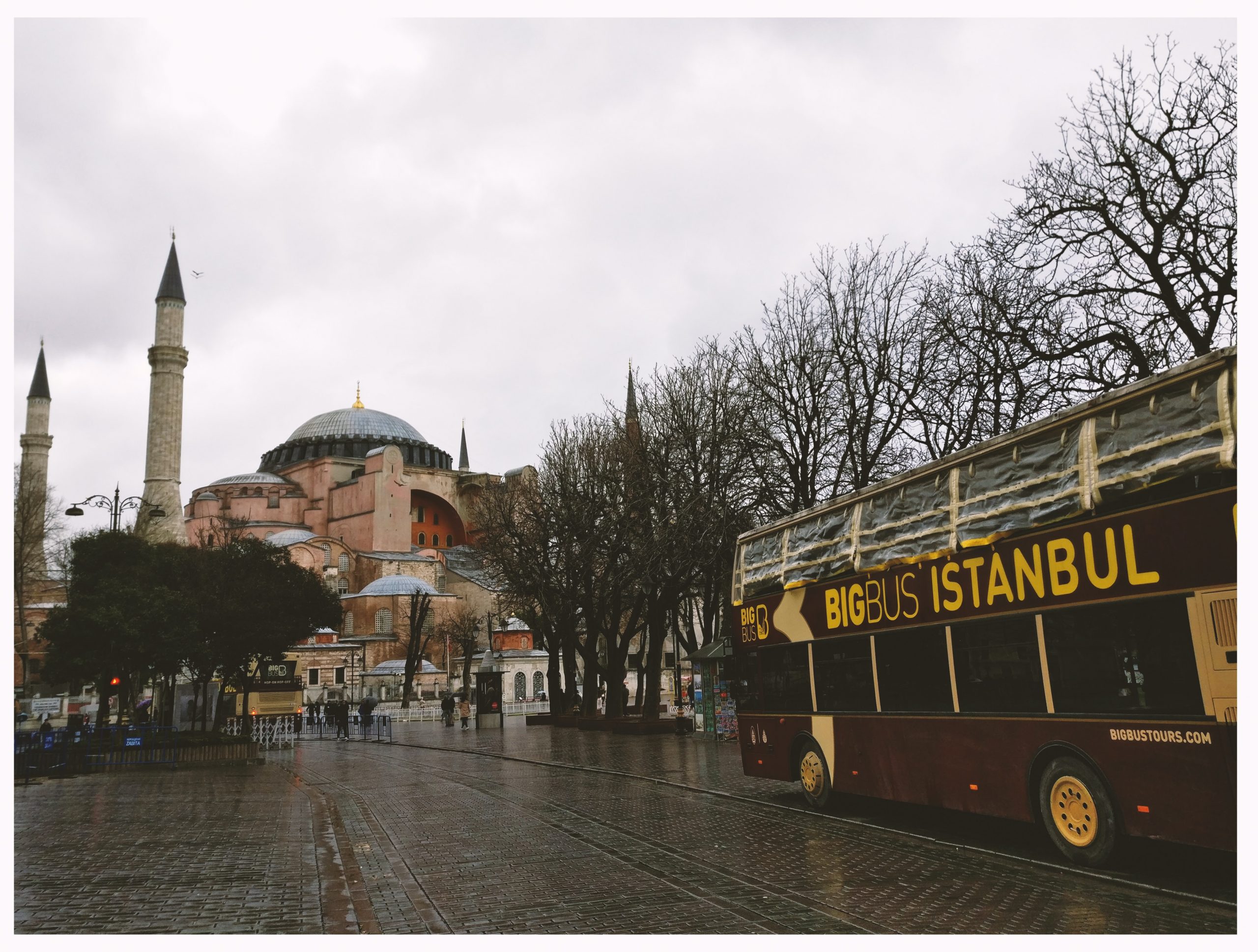 Indeed everyone has this wish, Turkey is one of the most beautiful countries and many tourists are prioritizing Turkey as their wish to visit a remarkably beautiful and admirable place. If we talk about their hospitality or how Turks honor tourists, you will be amazed to experience their welcoming response, the generous locals, ideal places having luxury environment, cultural diversity, famous historic background, mouthwatering food, and extremely soul-warming infrastructure they developed.
Once in your life, we suggest you to must visit Turkey. Everything you want to explore in a single country you can find here. But wait, if you have no idea about the best places to see in Turkey, you're in the right place. Let's discuss some places which will surely fulfill the purpose behind your tour to Turkey and also give an everlasting wonderful experience.
Turkey's Most Favorite Tourist Spots
Firstly the best places to see in Turkey we're going to discuss are as follows:
Cappadocia

Aegean coast

The black sea region

Pamukkale

Mardin

Van

Konya

Burdur

Istanbul

Bodrum

Blue logoon in oludeniz

Butterfly valley

Kas

Dilek Peninsula Buyuk Menderes

Iztuzu beach

Side

Icmeler

Simena village

Pool of Abraham

Roman terrace houses of Ephesus

Synagogue Street, Izmir

Ladies beach, Kusadasi

Fethiye
CAPPADOCIA:
Imagine a land of a fairytale as we heard in our childhood stories in which you wake up and see a shining sun in the blue sky covered with hot balloons everywhere. This is a bit introduction of this amazing location named "Cappadocia". Actually, it was a museum in the era of early Christianity and Muslims, it will be inspiring for those who love to explore historical places which enhance knowledge. Moreover, beautiful horses and a well-shaped land with an attractive view make it more versatile and catchy. No wonder, this is one of the best places to see in Turkey. 
AEGEAN COAST:
Aegean coast which is also known as the west coast, is a place one can visit on a low budget. You can find here small resorts along the coastline. In past, it was used by village people for catching fish but now it's being made a place for tourists to visit. You can travel here alone too as if you want to spend some quality time with yourself. 
THE BLACK SEA REGION:
The most amazing part of this region is that you can find natural beauty which can never get compensated with man-made beauty! Another reason is that the most popular tea in Turkey is made in this region. (Tea lovers can surely connect with this place). This region contains wide mountain, plateaus, landscape, and hills which attracts the tourist's attention.
PAMUKKALE:
It is also an extremely beautiful city with an ice-filled blue water sea that view will take your heart by that astonishing view. It is also named as the cotton castle, white snowy rocks generating minerals having healing property agents, viewed as a Dreamland one can experience. People also enjoy paragliding in this area. 
MARDIN:
Mardin is an ancient southeastern city in Turkey. It is a place to visit for those who are interested in different lifestyles and patterns of old people and their practices. It is also like a museum for travelers where they can explore their ancients, peaceful climate, and delicious dishes too. So food lovers! What are you waiting for? Go and explore.
VAN:
It is also a worthy place to visit on a tour of Turkey. As every destination has its own unique elements which makes it worthwhile to explore and make it different from other places. This place is famous because of its pure white cats which will definitely attract cat lovers. These cats are different as they have different colored eyes and they love to swim in lakes which is a rare thing for sure. Van is also famous for its museum. Churches, lakes, and waterfalls are also among its beautiful features.
KONYA:
Sufi mystic poet, Jalaluddin Rumi, hardly one is unaware of him and his classy, wise thoughts. This place is associated with him. And this is also a major source of visitors to visit and remember their favorite poet! People who have a keen interest in finding out the historical background of Turkey must visit this place because of cultural museums. It is also a great place to visit.
BURDUR:
Burdur is a city of Turkey which have the second largest cave on the globe. It's more famous because of its crystal lake which is a luxury point for swimmers and beach lovers. It is also one of the most purified lakes around the world. These are some extra elements that add flavor to its attractions.
ISTANBUL:
Istanbul is one of the most famous and best places to see in Turkey. It's an old city which is been a center of attraction for visitors because of its charming places, mosques, cultural sites, museums, beaches, lakes, natural beauty and much more beyond to explain each and everything in words. You must have to go to explore every aspect that makes this city worth touring. 
BODRUM:
This city also makes you admire to adore its beautiful lakes, heartwarming scenery, and resorts. The other convincing element to visit this city is that it is a mixture of several cultures. Having a population of 37,000 people who are extremely good at hospitality, this comparatively smaller but viewable city celebrates every culture that exists in the whole year. It would create a positive impression on those who are so much into cultural traditions.
BLUE LAGOON IN OLUDENIZ:
There are some places in the world which we can't get our eyes off from. The soothing and calm atmosphere will refresh your soul and you can also find turtles and sea horses here. Not only this, at affordable rates, you can enjoy this fascinating view and experience which will surely refresh your soul. 
BUTTERFLY VALLEY:
Butterfly valley is something you must visit to explore some different kinds of experiences. As this word tells us that this valley is associated with butterflies, so the beauty of this valley is that there are countless beautiful butterflies around trees on a sandy beach. This view would be definitely loved by butterfly lovers but anyone who comes across this place will surely enjoy it as it is among the most amazing and best places to see in Turkey. 
KAS:
It is basically a little but heart-capturing coastal town in Turkey owned excessive beauty and visitor's attention. It is besides residential areas and shopping centers. You can view the image of this town by paragliding and by climbing on top of mountains and by several diving ideas by which you can effectively enjoy its full view which will enrich your soul.
DILEK PENINSULA BUYUK MENDERES:
Dilek – Peninsula Buyuk Menderes delta national park is among those parks which you can say are all-rounder among this category. Here you can find every kind of animal, plant, and many other creatures. Moreover here you can find mountains and waterfalls. With many other qualities, it is a top-ranking and magnificent place to visit in Turkey.
IZTUZU BEACH:
It is a beach for swimming lovers. But this will be more attractive and attention-seeking for those who love other creatures their brought up and their growth ways. Those who are curious to view the growth procedure of living beings not founded oftentimes, you can visit this beach from approximately May till September. It's high time when you can explore their hedging and how they head towards the ocean. 
SIDE: 
It is a kind of city port and it's a unique point of visiting is its deep large beach points and large resorts where you can rest. Tourist focuses on having fun as much as they can but still a peaceful environment and a dreamy location where nobody is there to make a fuss and create noise pollution, Side has created an ideal environment for their visitors where they can spend their time alongside enjoyment.
ICMELER:
It is a place where you can find calmness, explore nature, and inner peace because it is peaceful and free of any noisy surroundings. It is a place where you can explore mountains, beaches, and crystal-like water which is like a qualitative edge of quality places in Turkey. A safe and sound, clean and healthy atmosphere with facilities definitely makes visitors convinced to visit here. 
SIMENA VILLAGE:
This village is not a core place for visitors but a simple place which can attract the tourists because of its extra qualities like people preparing many flavors of ice cream in houses as per the traditional village life in which you can find the taste x times better than the city. By sailing in boats you can also explore Kekova island which is also worth watching.
POOL OF ABRAHAM:
If you are a Muslim you would definitely know the history of prophet Ibrahim how he was put off into an excessive burning fire after days of planning and working. Because he was a messenger/prophet of Muslims, just because he refused to adopt the practices of non-Muslims, Nimrood did this to him who was the ruler of that time. This place holds a significance as history or remembering which creates curiosity in visitors to know what was happened here.
ROMAN TERRACE HOUSES OF EPHESUS:
It is based on a historic museum where people visit or explore the things used by people many thousand years ago which are usually kept in a museum, and to know and find out their specific lifestyle, their culture, and the unique objects found in that era. Tourists pay a little extra amount as an extra fee to explore the richest lifestyle of that era. All the museums are well-built by using marble work which makes it worth visiting.
SYNAGOGUE STREET, IZMIR:
Tourists besides having fun exploration and making memories in a country town, also do grocery shopping to feed themselves and their family with the quality and best food of that location which is also a need. So, this synagogue street is popular because of the availability of all local food items which you need to buy in any country like fruits, vegetables, meat and necessities of life. It is a famous market for these products. It is one of the best places to see in Turkey, without a doubt. 
LADIES BEACH, KUSADASI:
In the area of Kusadasi, ladies beach is the most common beach which was covered by residential places like hotels for stay and restaurants for the sake of food. For kids, they also provide games that can be enjoyed in the water. While ladies can take sunbathe on the sand. There was a time when their ladies used to wait for their men when they go for fishing. So ladies beach is for women who want to take a peaceful nap or want to spend some quality time at the beach.
FETHIYE: 
Fethiye is a destination for those who want to explore beaches and some kind of adventure at the same time. Or if you don't want to go so far to enjoy both beaches and adventurous places, then Fethiye will be an appropriate location for you to visit where while being in the mid of the city you can enjoy both.
Famous Restaurants in Turkey: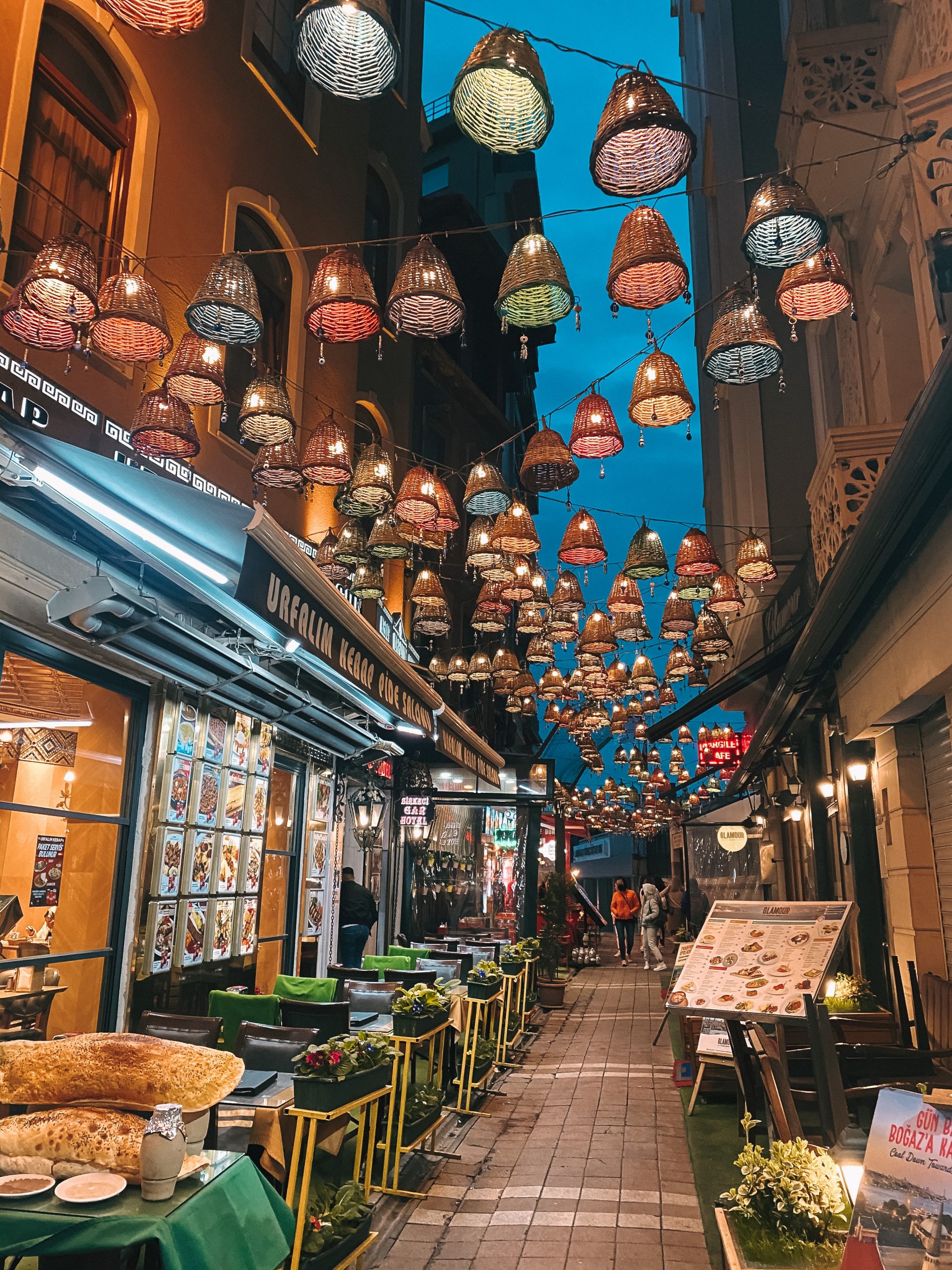 How is it possible for food lovers to get unaware of those famous restaurants of Turkey from where they can enjoy their favorite cuisine! Turkish food is mind-blowing because of its fresh ingredients. Any vegetable or fruits are available according to the season as Turkey enjoys all four seasons. Restaurants took great importance in developing a fair impression on visitors to provide quality services and food according to the taste requirements of tourists. When Turkey is marvelous in more or less every aspect, how they can be lesser in delivering delicious food. Here are some famous restaurants where you can enjoy their cultural food with an amazing environment.
Borsa restaurant

Orfoz restaurant

Karakoy lokantasi

Yeni lokanta

Alancha

Memedof

Ulus 29

Rana mehane
Adventures in Turkey: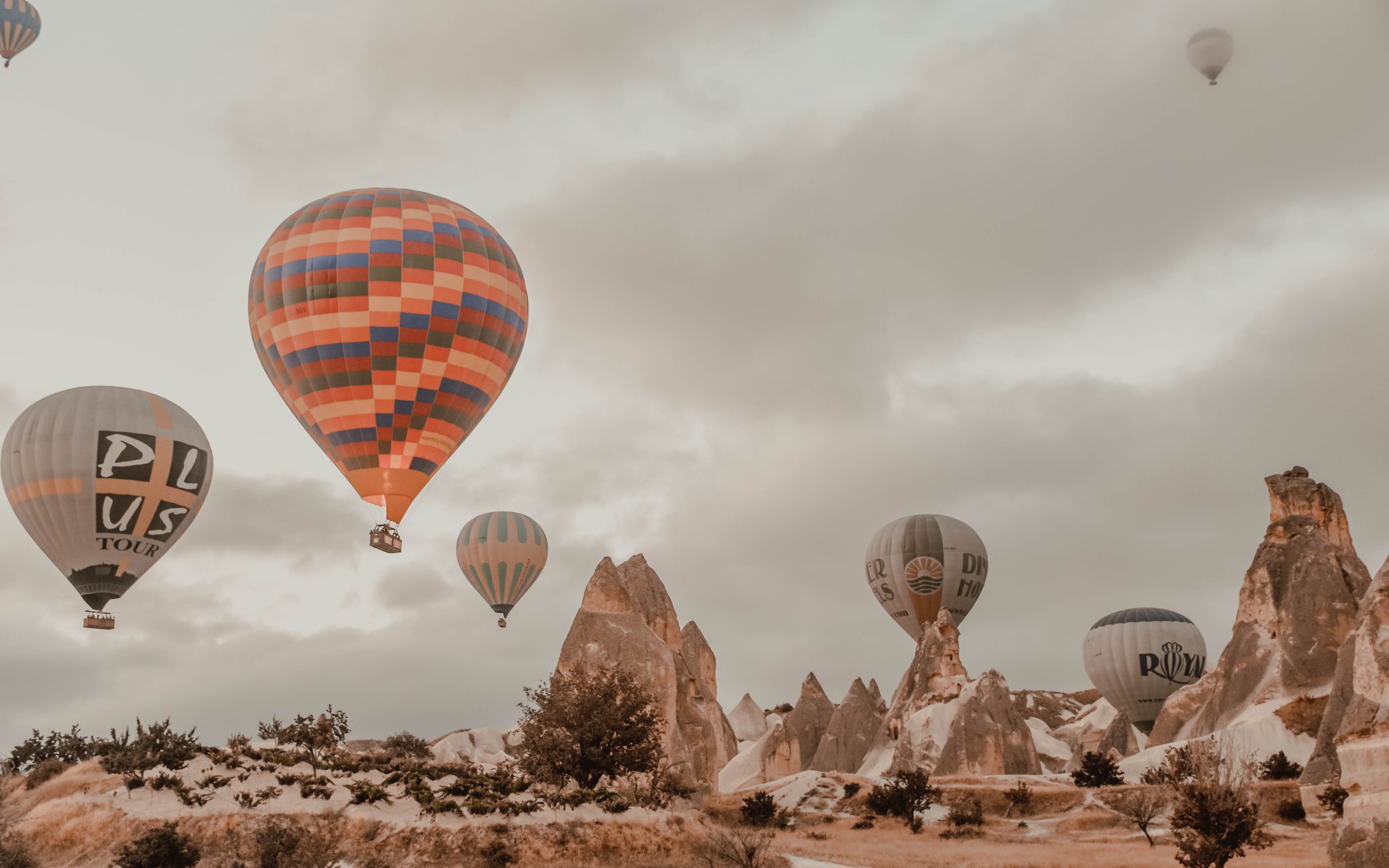 Many tourists visit any country, they want some adventures which are not only memorable for them but also create a sense of achievement. Here are some of the adventures you can enjoy in some of the best places to see in Turkey.
SCUBA DIVING:
It is the most popular adventure one can experience. For those who love to explore underwater activities, this is the best option for them. They also provide guidance and training of equipment and necessary material used to perform this adventure to prevent any mishap or loss of human life. 
WHITE WATER RAFTING:
It is also a famous adventurous sport which can be performed in the sea by divers and those who know swimming because it can be risky too. People will family or solo people can enjoy this adventure. In this adventure, people enjoy electronic boats with their friends and family.
CANYONING AND MOUNTAINEERING:
It is also among the most thrilling and full of action and courageous activities one can accomplish who wants to do something extra. Falling from waterfalls, climbing on mountains, jumping from the castle, these are the activities which can boost your motivation level and Turkey having huge mountains is an ideal location for these adventures.
ROCK CLIMBING:
Rock climbing is up to an extent similar to mountaineering because both have the risk of losing life and obviously daring tasks to perform. But it has also become common in tourists because of the facilities and convenience provided by the government.
PADDLING:
Paddling is also good to do adventure to perform in sea areas. It's not risky at all as life jackets serve the protective purpose of eliminating the risk elements. This adventure is fun-oriented having a boat and paddles, you can have this adventure with your family and friends.
SKIING:
An extremely thrilling adventure in a chilling snowy climate in which you can explore this exciting adventure. Skiing gives you an energetic experience to face extreme cold, breezy environments, and freezing temperatures will give you top-notch experience.
PARAGLIDING:
You can also find this great and interesting adventure which is also a dream for many people to do once in their life. As this is human nature that we want to fly like birds in fresh air just for a time when we forget all the harshness of life and enjoy flying in the air or between sky and land. Turkey is also providing paragliding to those who want.
Tips and Guidelines for Tour to Turkey According to Their Rules:
As far as safety is concerned, Turkey is all safe and a peaceful country having beauty that is beyond words. You don't need to get worried about their laws. You just need to be careful regarding some laws ethically, morally, and socially. Here are some regulations which you need to know before stepping up in Turkey, Let's have a look :
As it is an Islamic country so you can't make love publicly.

There are certain restrictions in taking photographs of some specific buildings and armed forces activities.

Women must cover their heads while visiting mosques as it is their culture.

Be careful of any fraud.

Driving while being drunk is strictly prohibited in this country. Otherwise, a legal fine is imposed according to their rigid laws.

The dress code must be proper because every country has its own culture based on its religion.

In another country, one must remember the name of the hotel, phone number, or necessary details in case you get separated from family by chance.

Wear goggles, sun protection masks and drink excessive water in summer.

Don't eat publicly in the month of Ramadan. It is a holy month for Muslims (majority of Turks) who keep fasting in this month.
Conclusion:
We discussed some of the best places to see in Turkey for tourists all over the world.  All because of the way Turks enhanced the look of the overall country which can mesmerize anyone. Anyone can adore those sightseeing places and heartwarming views just by being there. Natural beauty is something there is no comparison but by the efforts, constructive policies, and developing strategies, they transformed the resources they have by making them extravagant and worth viewing.
There are restaurants, enjoyable fun places, cultural aspects, remembrance of their rulers, natural beauty, in short everything loudly showcases the hard work behind the development of the country. They groomed natural beauty to attract tourists to generate foreign revenues. This is a credit to the people and government of Turkey that they retain their best places for visitors by protecting their assets from destruction or filth. Because of their beautiful places, every tourist around the world would definitely dream to visit these astonishing places at least once in life.