Call of Duty Black Ops 4: League Play Release Date and More Updates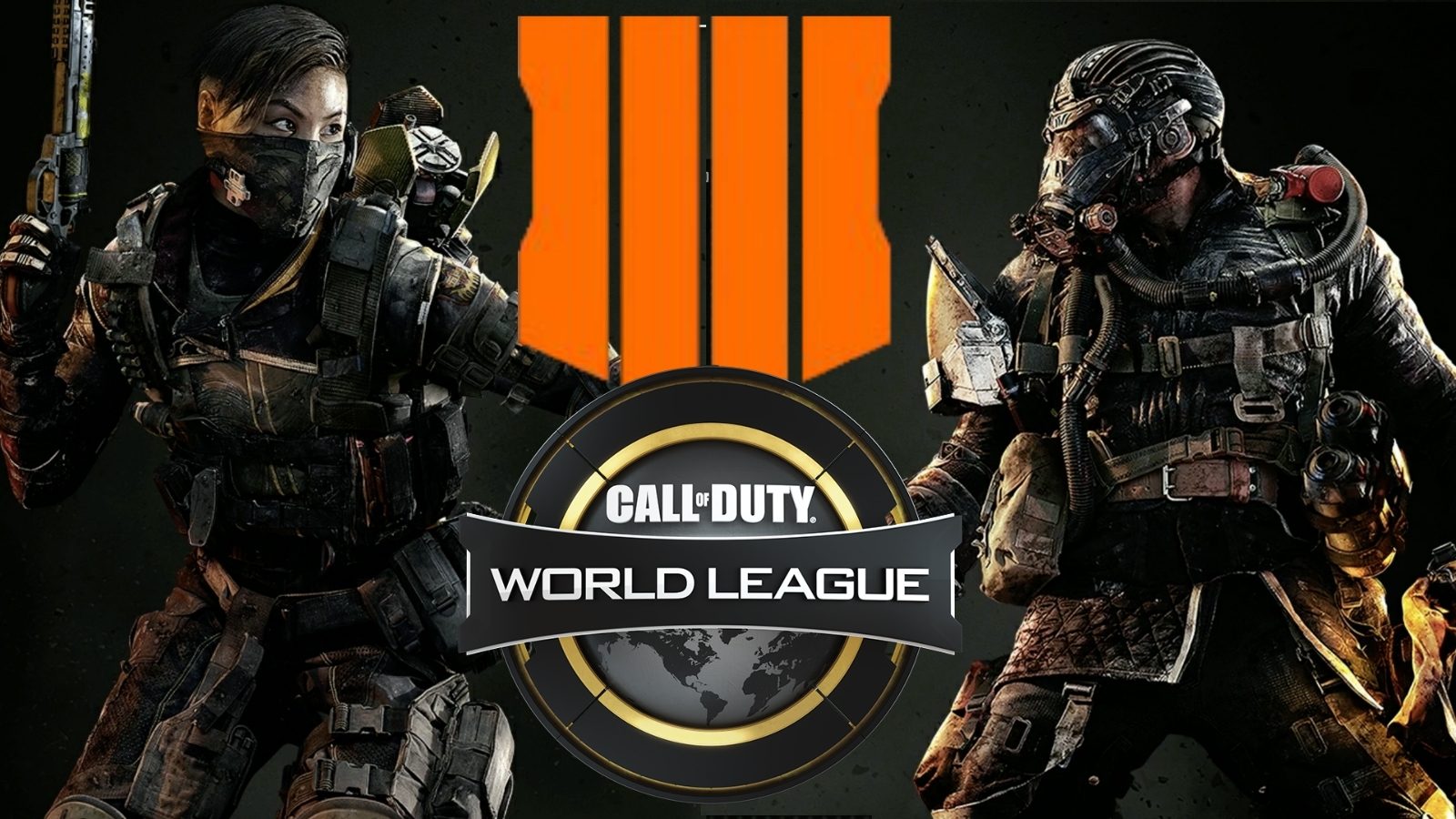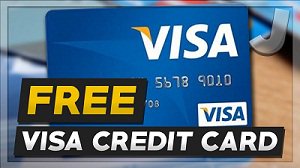 Call of Duty Black Ops 4 League Play was originally set to be released in last year but for some reasons it got delayed. Now Treyarch has announced that they will be launching the event very soon.
Advertisement
In their talks with Reddit, developers of the game have confirmed the news of upcoming event. It will contain a special ranked playlist for pro-players and will create a fiercer sense of competition among players. Treyarch stated that : "As we mentioned in our recent League Play blog, the World League Hub and League Play are coming to Black Ops 4 as part of next week's new Operation on PS4, and League Play kicks off later in the week with our first League Play Event starting on Thursday, Feb. 21".
They further explained: "We can't wait to see how the competitive meta evolves with the gameplay tuning changes listed above. Remember, the Pro Series Playlist is your chance to test out new loadouts based on the latest tuning changes and CWL rules, to make sure you're ready to hit the ground running when League Play launches. Let's do this."
Treyarch also mentioned some of the ground rules for League Play event. According to them rank system will work as per following rules:
During the League Play career, players will receive a permanent rank that will depict their level and performance across all the live events. Players who will participate in more events with better performance will receive a rapid rank progression.
With the event's conclusion, your placement in the ladder will decide the final rank. This system will introduce a healthy competition amongst the players. Players at the top will receive most credits and will play a League Play event.
1st place in the League Play will confirm an upgraded rank permanently. It will be reflected in your victories. Players who will finish at 1st place multiple times will receive a streak indicator sign that will depict their victories.
World League Hub will generate the matches by stimulating players through their skills. You will be set against enemy teams according to your level, so overall the event will be competitive for everyone.
This event has already been delayed twice. First scheduled to be live in December was lingered for some reasons till January and then Treyarch pushed it back further to February. Hopefully, there won't be any further delay and players will get to enjoy the League Play event soon.
What are your expectations from the tournaments? Do tell us in the comments.
Call of Duty: Modern Warfare New Trailer Revealed And Release Date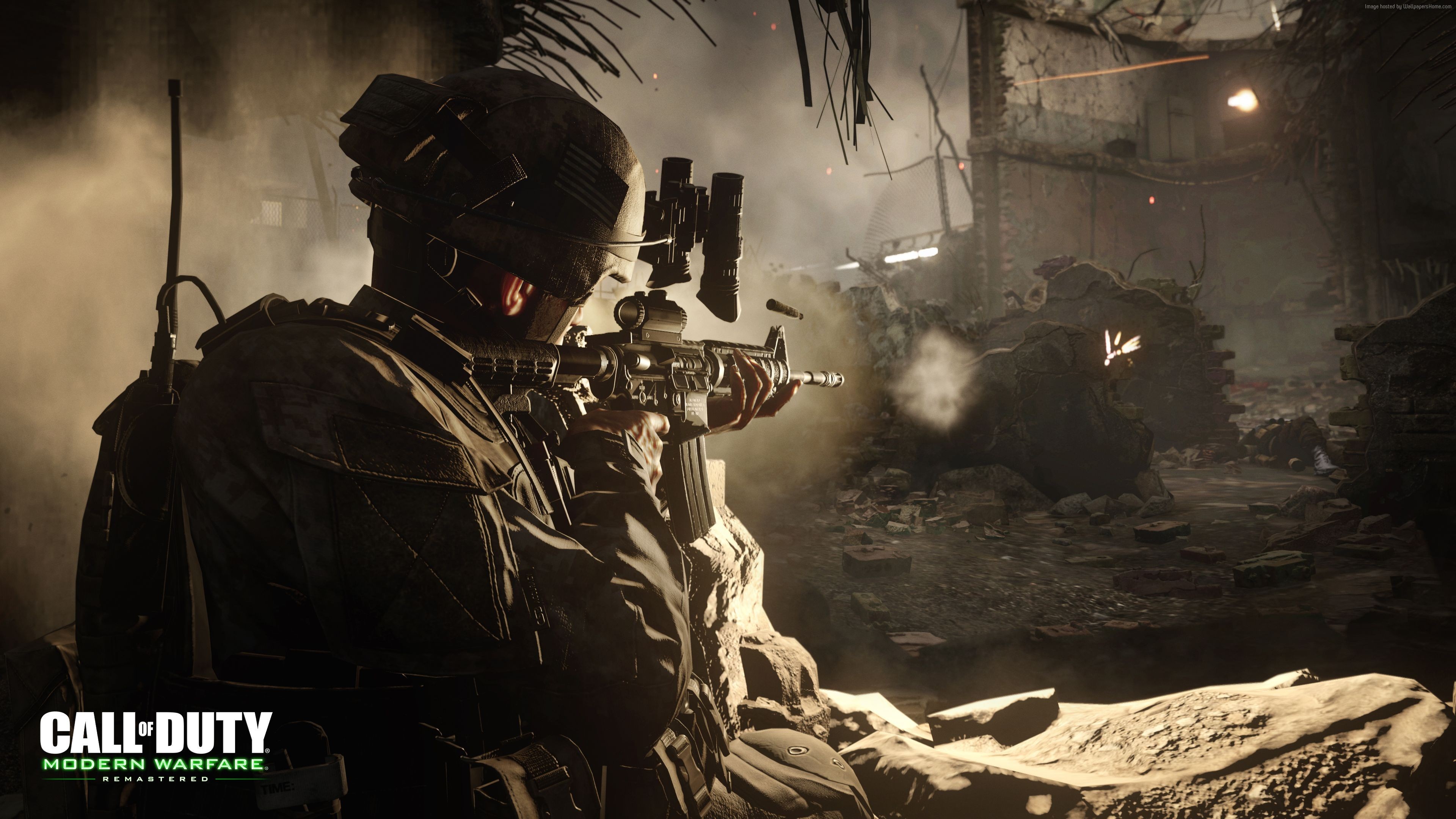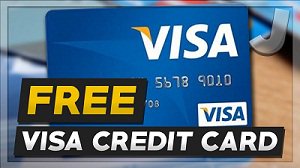 Every one of the gossipy tidbits about the new Call of Duty was right and this game is named Call of Duty: Modern Warfare. In addition, it will have "rethinking" the Modern Warfare sub-establishment. Limitlessness Ward close by numerous other gaming organizations like Raven Software and Beenox is building up this game. The trailer of the game has been discharged just as the discharge date which is 25 October 2019 and it will be accessible on PS4, Xbox One, and PC.
Advertisement
This game isn't a spin-off rather it is a reboot, they did it on the grounds that there was a lot of things that occurred in the MW3 like atomic annihilation, the Russian intrusion of the US. From that point onward, the designers at Infinity Ward began to figure what they ought to do in the following game, they understood something that they required a fresh start.
Jacob Minkoff, the single-player plan executive on the new Modern Warfare said that "There were simply such a significant number of things that made it look somewhat like the world we see today,". He included "To make another Modern Warfare game in 2019, we needed to put to bed that old storyline. However, it's as yet Modern Warfare."
There will likewise be crusade mode in this game and it sounds crazy. It was accounted for by PC Gamer that in this game you will play as a Special Forces operator and as a renegade. Exceptional Forces' storyline will have an extremely famous character in it which is nonother than Captain John Price, who showed up in the first Modern Warfare diversions. Then again, you will likewise play as a Rebel who isn't outfitted with innovative apparatus, rather, you will have extemporized weapons and will complete many Guerrilla Tactics.
Jacob Minkoff from Infinity Ward said that as a radical you will have weapons like Molotov mixed drinks, IEDs, and above all else, you will have unrivaled numbers. This appears to be stunning and it would seem that Call of Duty is coming back to its foundations. I am very cheerful that there will be a COD game that will intensely concentrate on narrating rather than Battle Royal.
Also Read:
Treyarch disabled Call of Duty Black Ops 4 Stat Tracking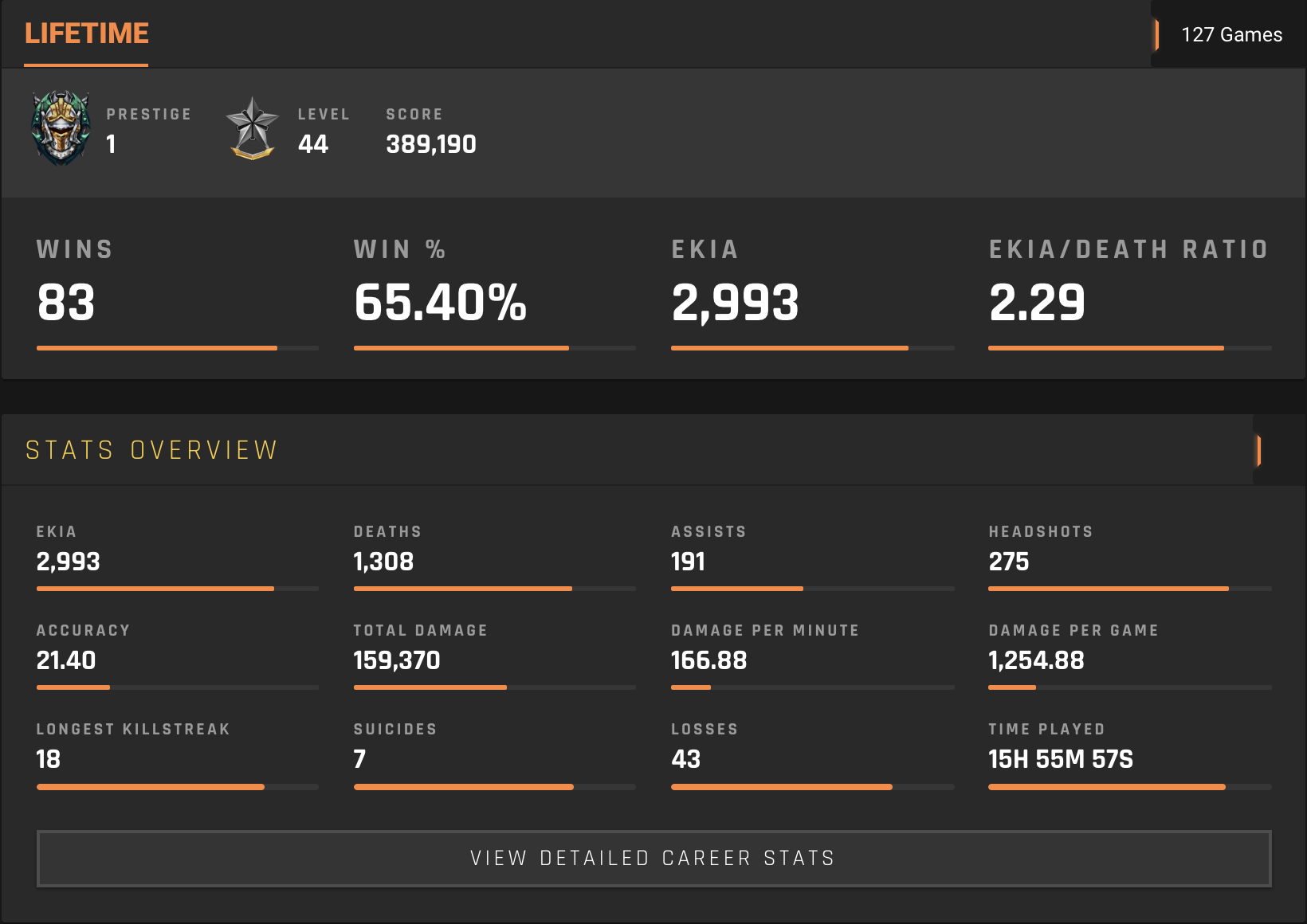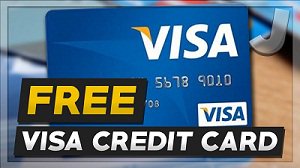 Treyarch is facing strong criticism over the decision of disabling Black Ops 4 Stat Tracking. Many Players have complained about the issue so far and the complain count is increasing every day.
Advertisement
Call of Duty Black Ops 4 has recently received a massive update on March 1 which included lots of changes and new features. With some fixes and minor updates for Multiplayer and World League, the patch may have included some update which removed the stat tracking option. It not confirmed yet that whether the tracking has been disabled through update or not. There are some speculations about the changes that were made in API of Call of Duty to disable the stat tracking. Now players do not have access to their game data. If you try to search for it, you'll receive an error message displaying "not permitted" on the screen.
Apparently, this stat tracking option has not only affected the in-game stats but also third-party stating website. There are some sites like "Call of Duty Tracker" which provides Call of Duty Black Ops 4 player's stats. It seems like their algorithm is also influenced by the changes in API. Although the web developers at COD Tracker did manage to design fix for the issue, still they announced that the website is no longer up to date. According to them, to keep the website up to date, they need the support of Treyarch or Activision and without it, it is not possible for them to update players' game profiles. Their recent tweet stated that:
"Our temporary fix no longer works. COD Stats are not updating again.
Without @Activision or @TreyarchPC help, it looks like we will no longer be able to do stats for Call of Duty."
A user at reddit showed his anger at Treyarch by posting a furious message on the website directly targeting the developers at Call of Duty to not doing their job properly. His post said that Treyarch and Activision promised game stats and leaderboards before but so far, they have failed to fulfill this promise. According to BMilla9, this step has been taken to hide the actual player count from the world. It is no secret that Call of Duty series has lost a big chunk of its player base in the last few years and it is surely embarrassing for them.
Related Article:
What are your thoughts on this step taken by Activision?
Call of Duty Black Ops 4 League Play Tips & Tricks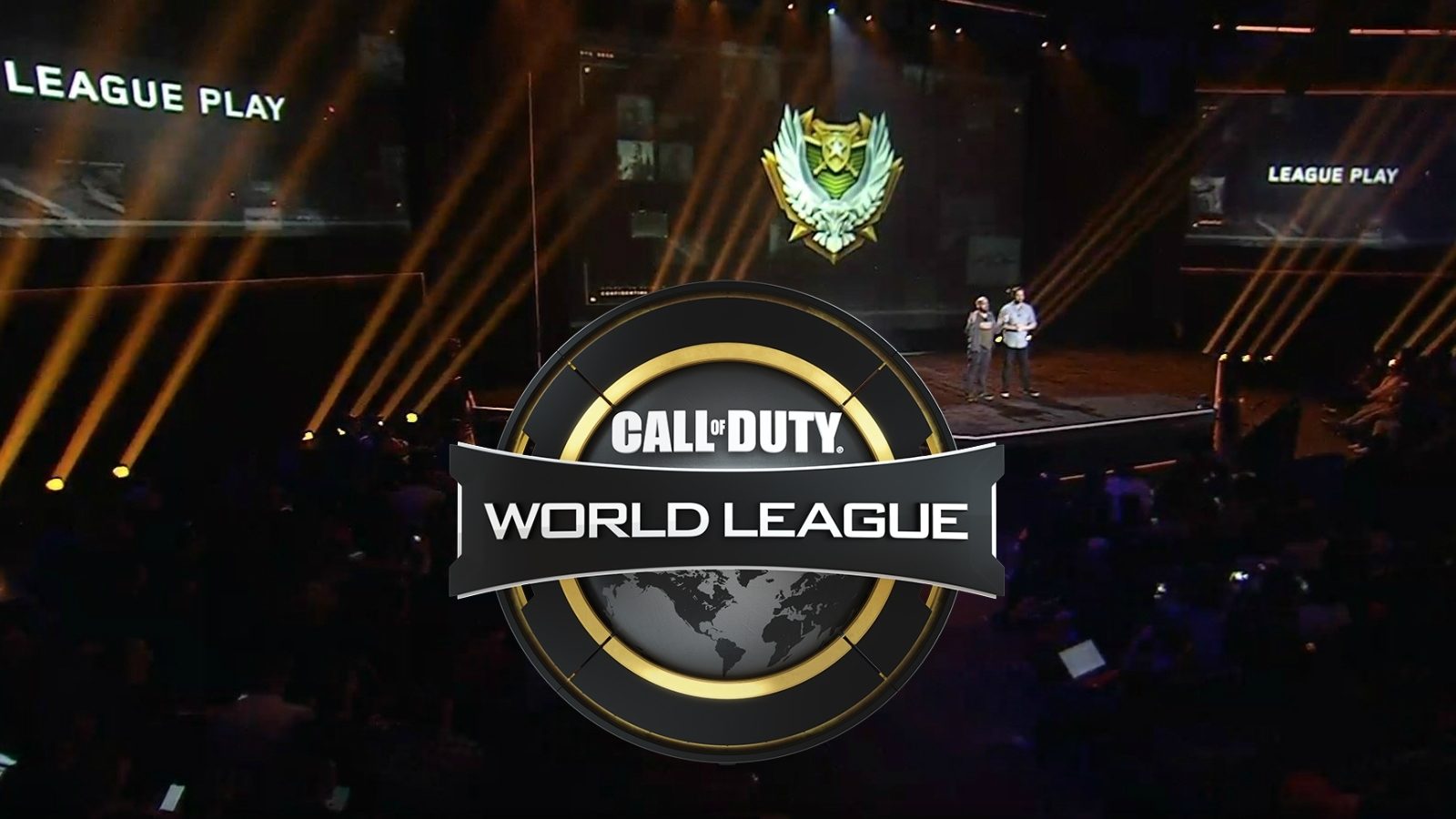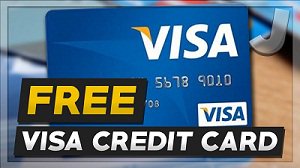 Call of Duty Black Ops 4 has received a massive update few days ago which included a number of new features like Heist Operation and League Play. League play was long awaited by players due to its competitiveness. Activision has added the esports-centric World League in the game. If you are not familiar with this mode, don't worry. In this article, we will tell you all there is to know about World League Play in Call of Duty Black Ops 4.
Advertisement
League Play is a limited time ranked mode that is set by Call of Duty World League rules. You get to play certain hold games like Hardpoint, Search and Destroy (SND) and Control. To start a league play, players must compete in 5 matches. Based on their performance in those matches, they will be ranked amongst the players from all over the world. As you continue playing the league games, your rank will increase or decrease depending upon the outcomes.
For players who are familiar with the game but don't know much about this new league play, we have got some useful tips for you.
Teamplay:
Teamplay is extremely important in League games and what is the most important part in Teamplay? Communication, obviously. You have to rely on your teammates in hold games like Control, SND and Hardpoint. Stay intact with your teammates during the whole match. And if you don't own a mic, we suggest that you buy one as soon as possible. Without mic, team communication is impossible and without team communication, winning in League Play is extremely difficult. Plus, you'll put your team at a disadvantage if you don't communicate well with them.
Build Squad:
League Play is all about team wins. The best way to climb up the ranks in this mode is to play the way with your friends. If you don't have any in the game, we suggest that you make some random friends. Making a party before starting the League Play match is very important. A squad can play way better than randomly teamed up players.
Choosing the Best Weapon:
Play the league with your favorite and most lethal weapons. Don't try to rank up guns in this mode as you won't get this again but there is always time to rank up the guns in normal modes.
Are you guys excited to play the World League? Share your thoughts with us below.